Squaw Valley, CA is having their second snowiest season on record, after the record year of 2017. They will be skiing well into July.
View Last 7 Years of Squaw Valley Snowfall | Squaw Alpine
In 2008, Katharine Hayhoe predicted the demise of snow in California.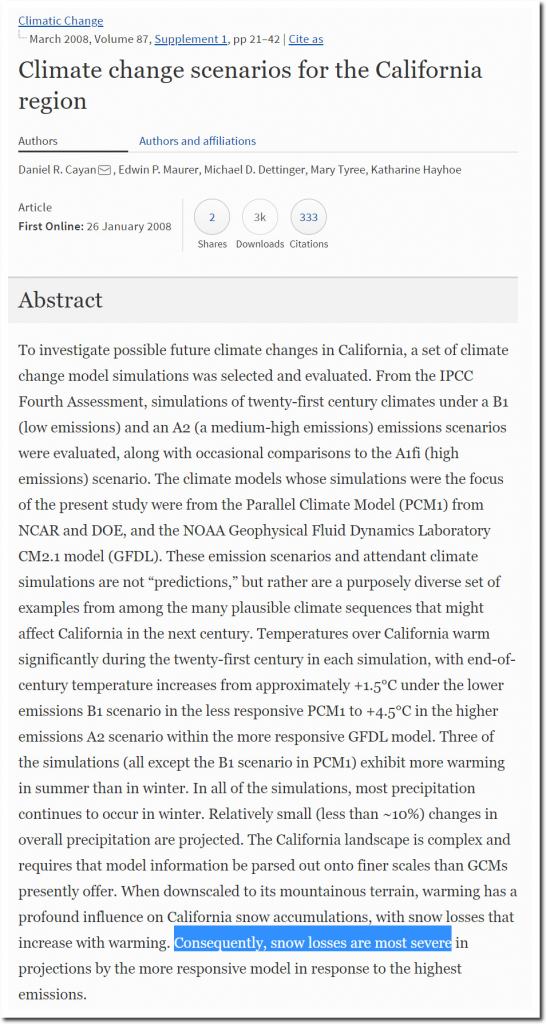 Climate change scenarios for the California region | SpringerLink
When CO2 was below 320 PPM, the 1960 Squaw Valley Olympics almost had to be cancelled because of warmth and a lack of snow.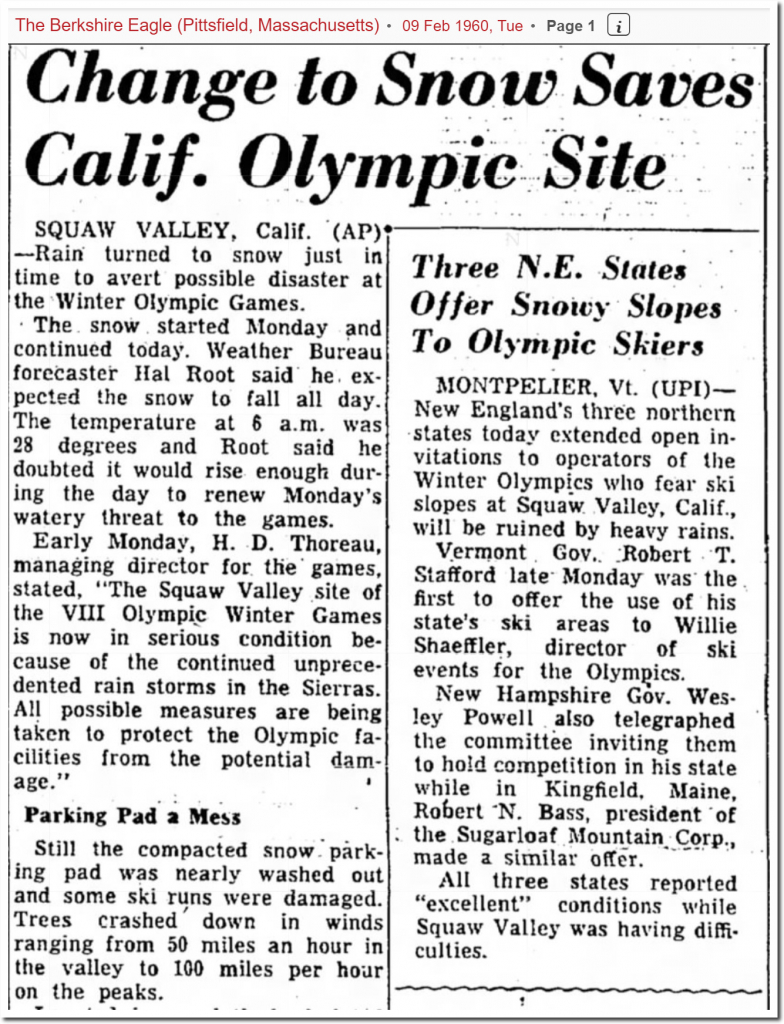 09 Feb 1960, Page 1 – The Berkshire Eagle at Newspapers.com
via The Deplorable Climate Science Blog
April 16, 2019 at 09:39AM