During 2003 Europe had some hot weather for a few weeks. Same story in Moscow in 2010. Climate scientists declared hot weather to be the new climate normal.
"2010 was so extreme that even within the next century it will still be a very unusual event," says Fischer. However, 2003 offers a different example. "The 2003 type of summer is already becoming more common and it will be close to a normal summer towards the end of the century."

This new study's prognosis that summers like that of 2003 and 2010 are bound to be a more regular occurrence is in agreement with a NOAA study of the Russian heatwave released on March 9. Unlike in the NOAA study, however, Fischer and his colleagues didn't attempt to investigate whether human influences — by way of man-made greenhouse gases — played any role in the 2010 heat.
2010 Russian Heatwave More Extreme Than Previously Thought | Climate Central
Neither of those events happened again, and now Russia is experiencing the coldest temperatures ever recorded outside of Antarctica. Following the time honored tradition of our top climate experts, I'm declaring -89F weather to be the new normal.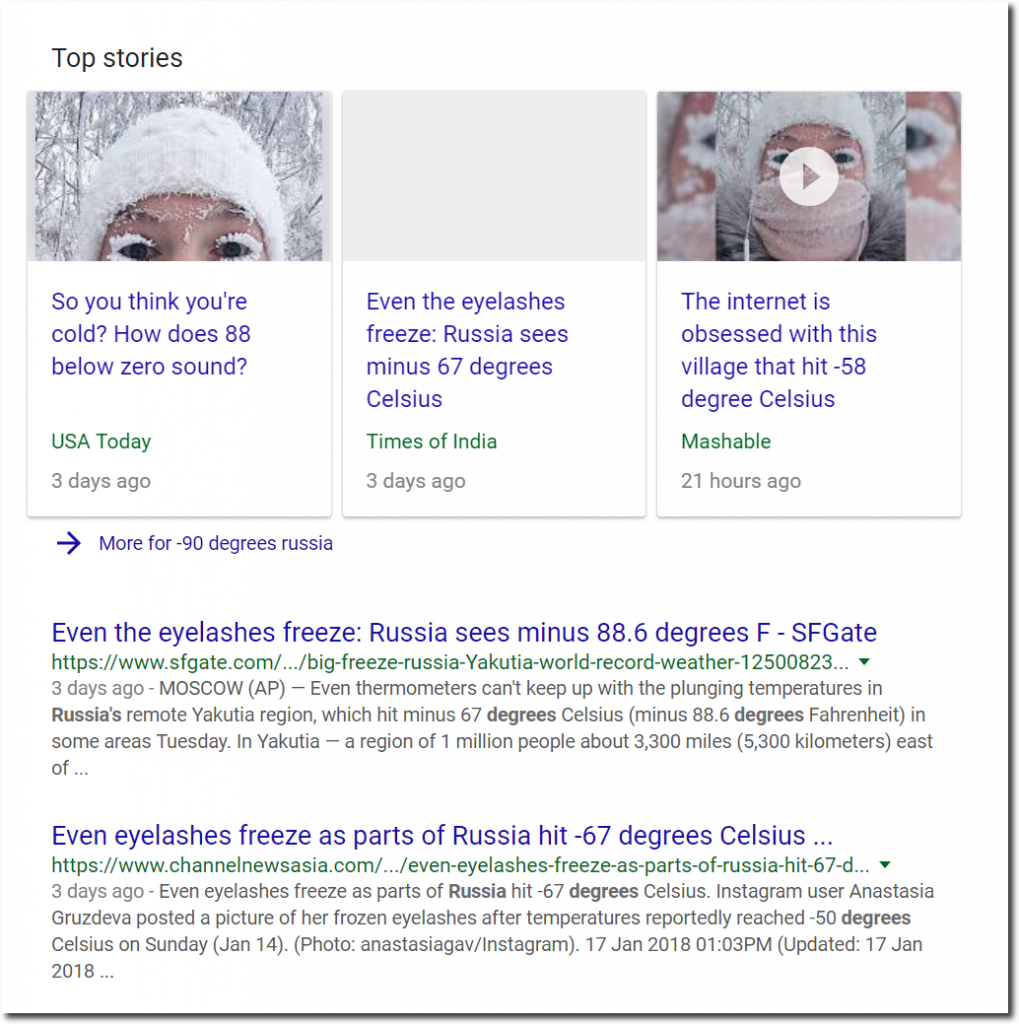 For climate scientists : hot weather is climate, and cold weather is cherry-picking.
via The Deplorable Climate Science Blog
January 20, 2018 at 11:14AM