Exposed: Harvard prof offers US EPA employees 'royal hospitality' to help get $10 million contract from Kuwait EPA
Does an e-mail obtained by JunkScience.com reveal a bribe (is there another word?) to EPA employees for helping Harvard get a lucrative Kuwaiti contract?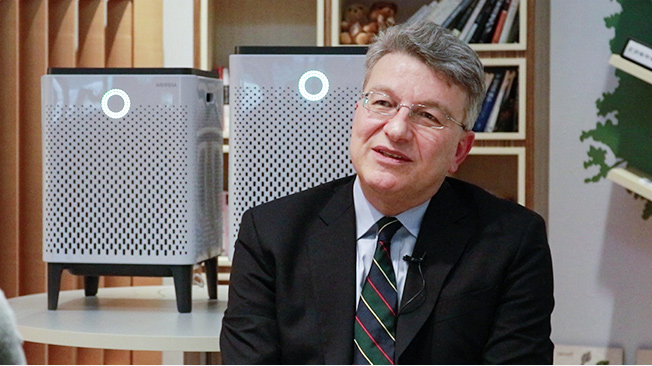 The e-mail is below.
For background:
Petros Koutrakis is a co-author of the infamous June 2017 New England Journal of Medicine study that we asked the Office of Research Integrity to investigate for research misconduct.
Robert Devlin is one of the EPA scientists behind the agency's illegal air pollution experiments on humans.
BTW, the e-mail says the scheme is 'very confidential'… so… SHHHHHH.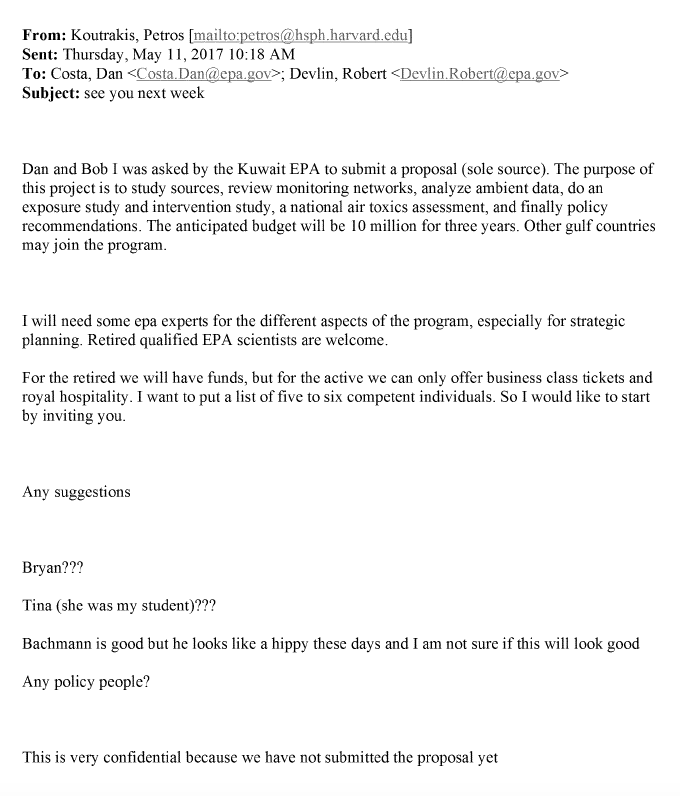 via JunkScience.com
February 1, 2018 at 12:09PM