Whoever undertakes to set himself up as a judge of Truth and Knowledge is shipwrecked by the laughter of the gods.

– Albert Einstein
Last year, climate geniuses announced that hot Boston Marathons were ensured as the New Normal.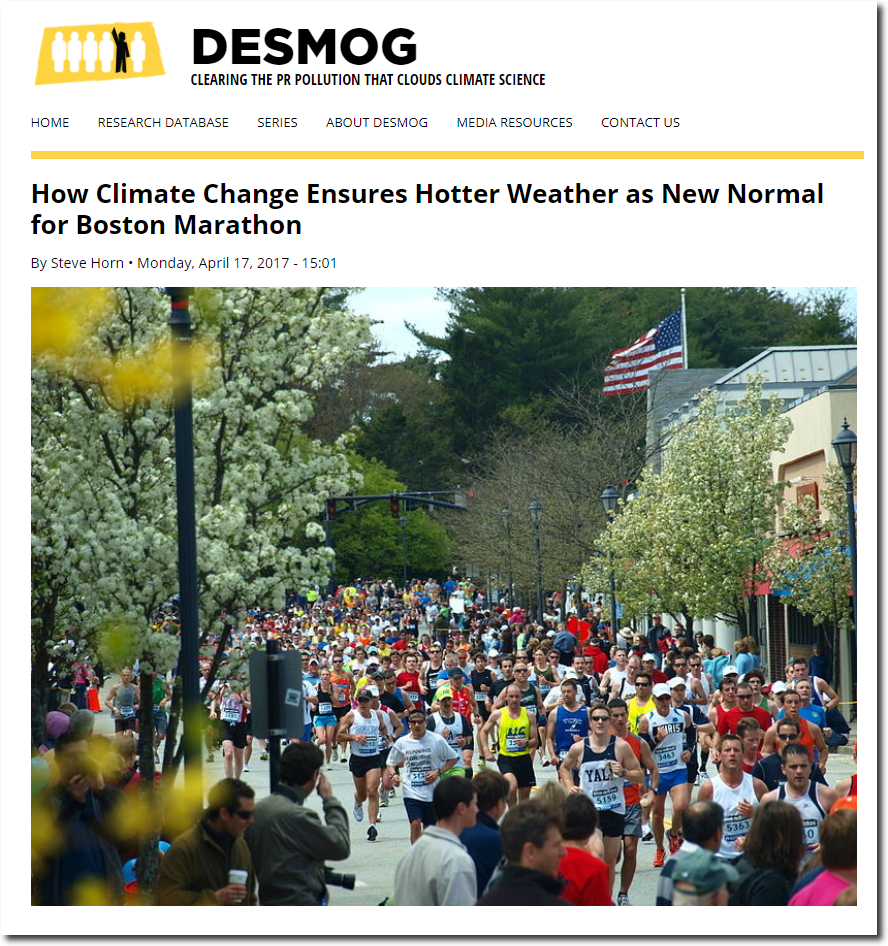 How Climate Change Ensures Hotter Weather as New Normal for Boston Marathon | DeSmogBlog
Boston had their coldest April 15 on record today, with the marathon tomorrow in cold rain.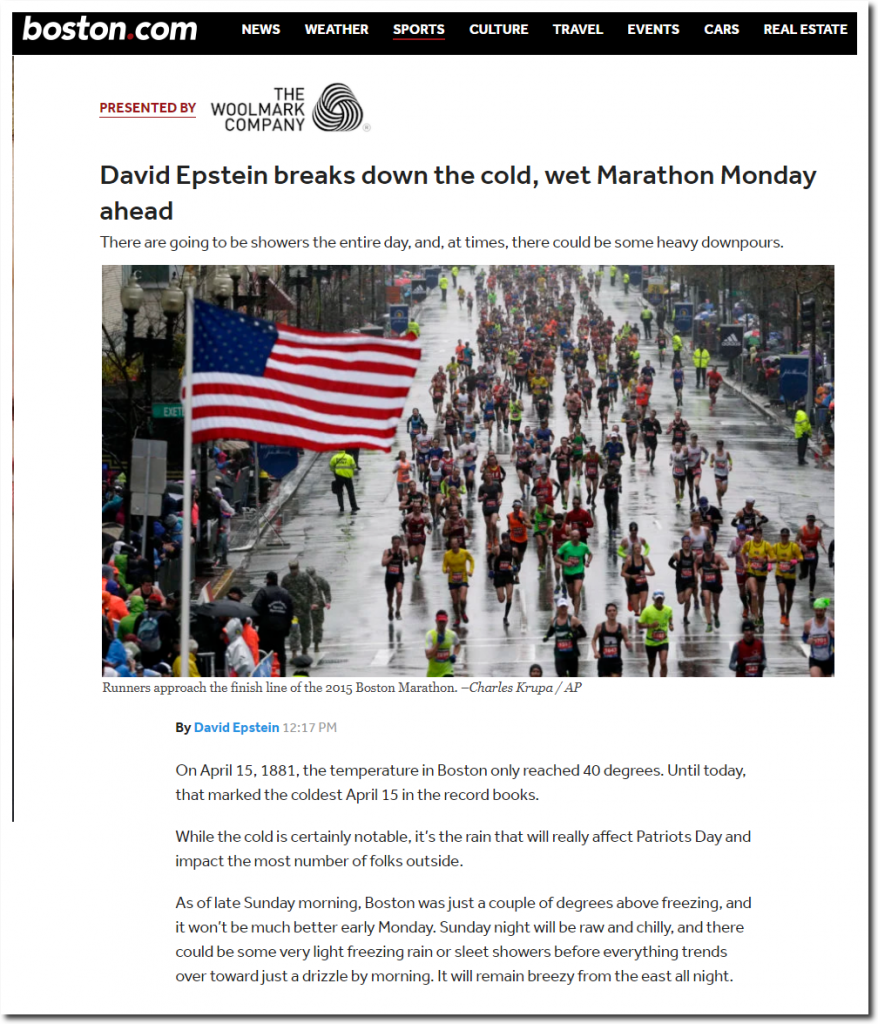 Here's the 2018 Boston Marathon weather forecast
via The Deplorable Climate Science Blog
April 15, 2018 at 10:54PM