Normally when talking about the hot 1930's, 1933 gets ignored – but the summer of 1933 also brought some incredibly hot weather. On June 5, 1933, McCook, Nebraska was 112 degrees.  June 1933 was much hotter in Nebraska than the US record hot year of 1934.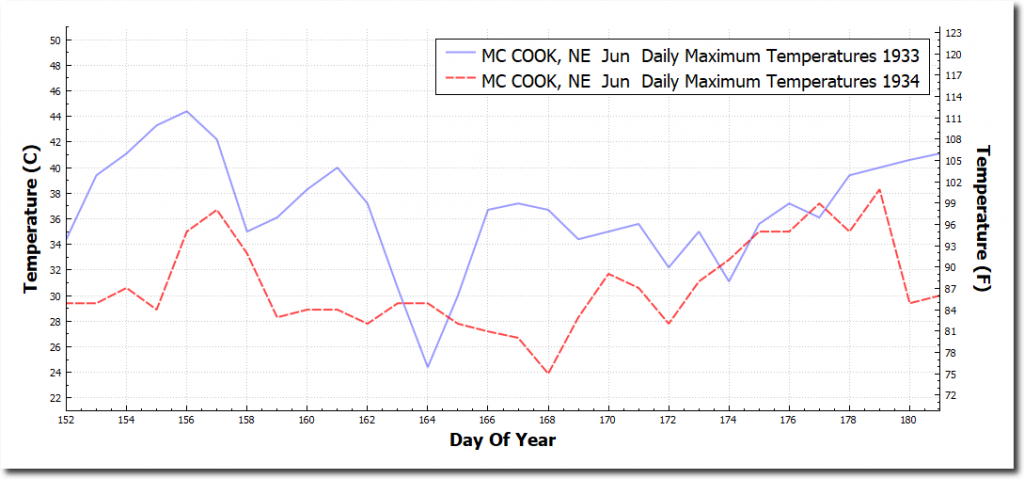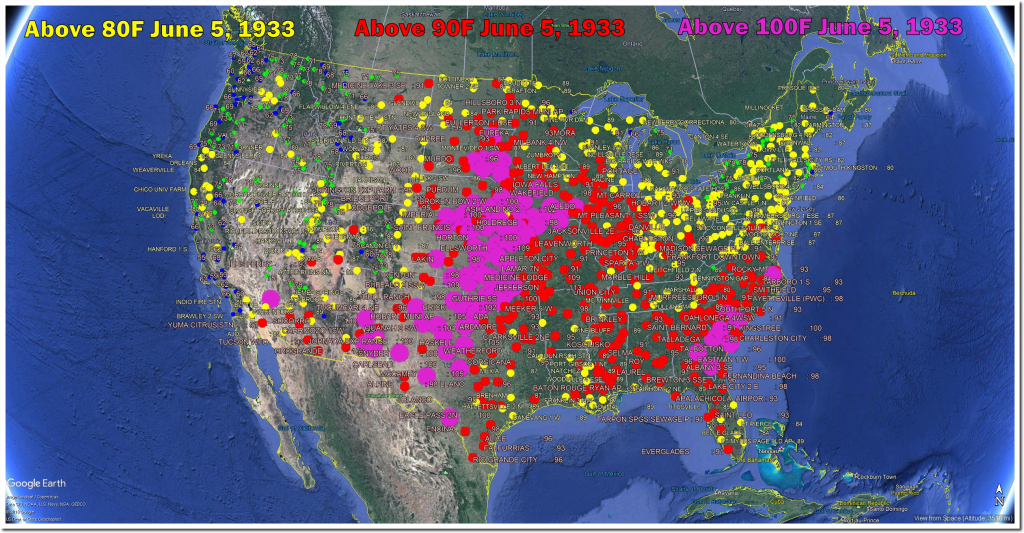 We are now used to a pattern where hot weather is confined to the desert southwest, but 80 years ago hot weather was very common across much of the country east of the Rocky Mountains.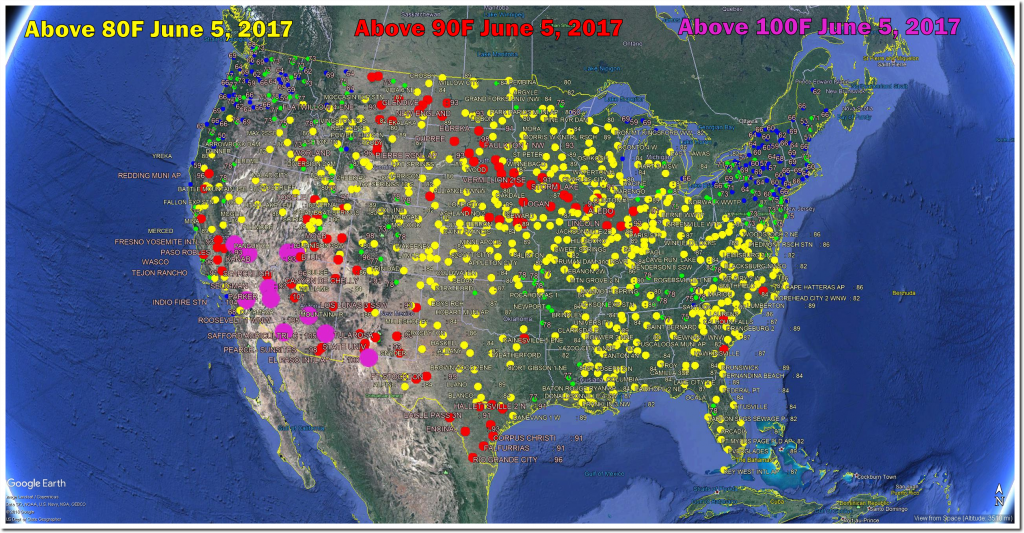 During 1936, almost 80% of USHCN stations reached 100 degrees.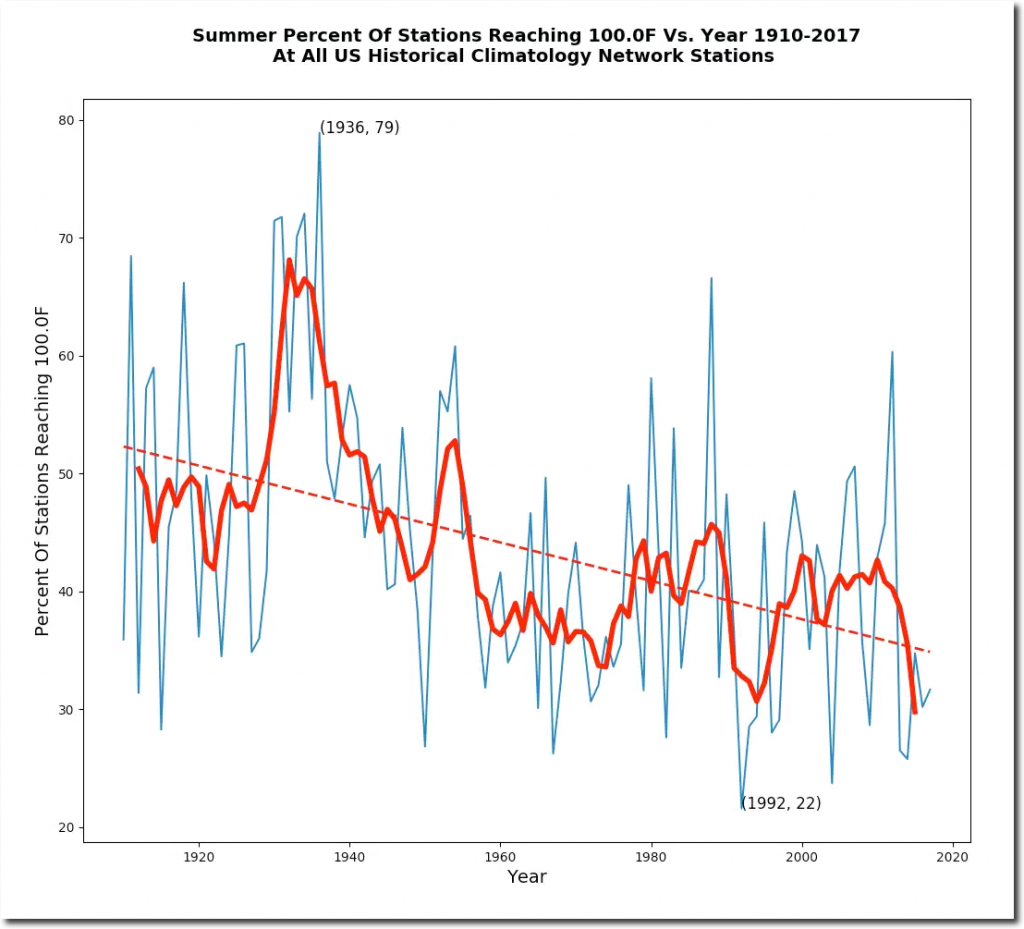 via The Deplorable Climate Science Blog
June 4, 2018 at 06:20PM