Running Colorado Off Imaginary Energy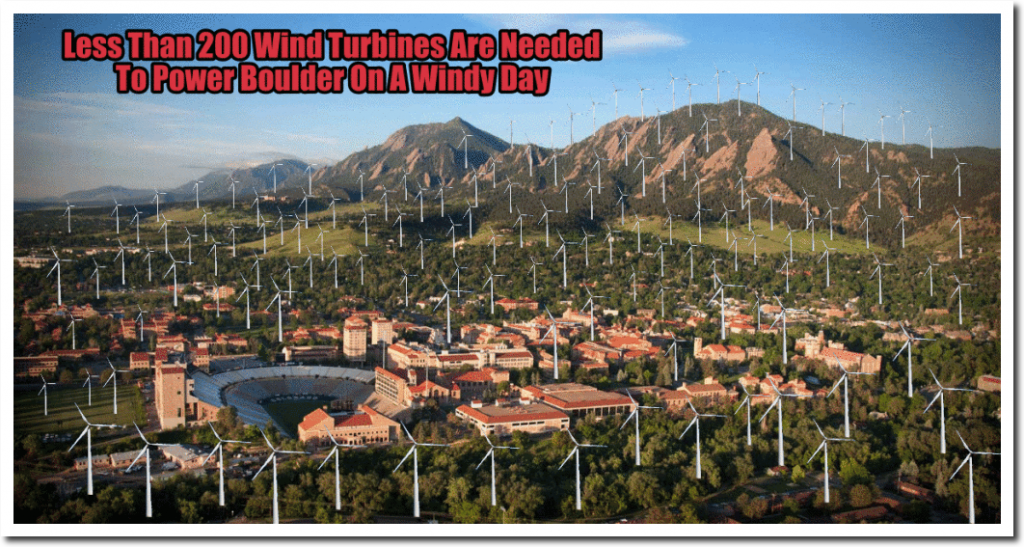 Our brainless Congressmanperson, Jared Polis wants to be governor and turn Colorado's very reliable and clean fossil fuel power grid, into an extremely expensive and unreliable environmental catastrophe.

Jared Polis wants Colorado to use 100 percent renewable energy by 2040
Never mind that wind power doesn't work.

This entry was posted in
. Bookmark the
.
via The Deplorable Climate Science Blog
June 9, 2018 at 07:08PM