Arctic Scam Meltdown Update
Arctic sea ice volume is fourth highest for the date since 2003, and is about to pass 2003. There are only a few weeks left until the end of the melt season.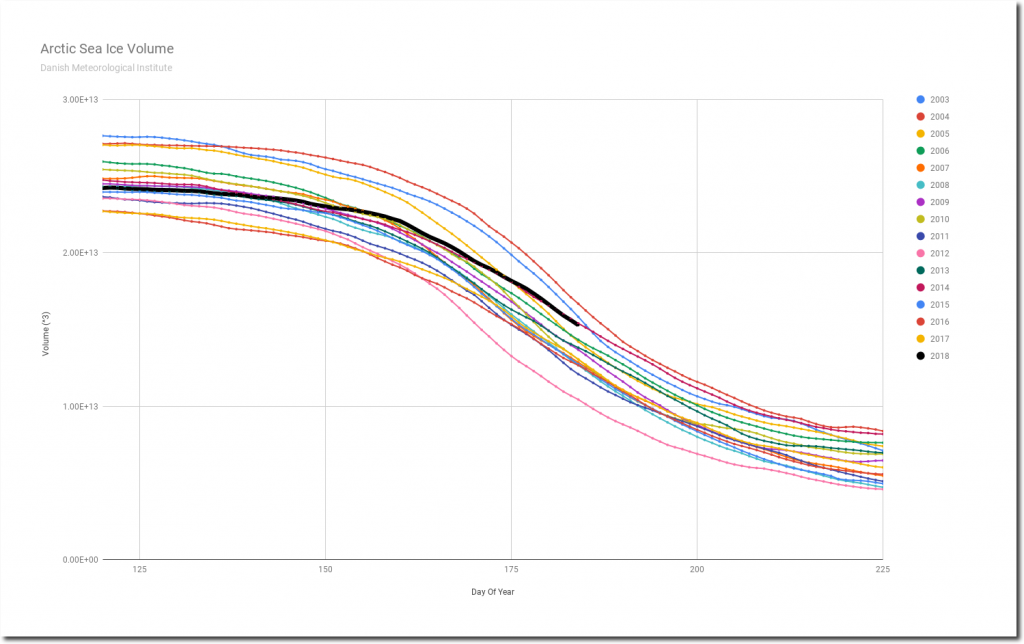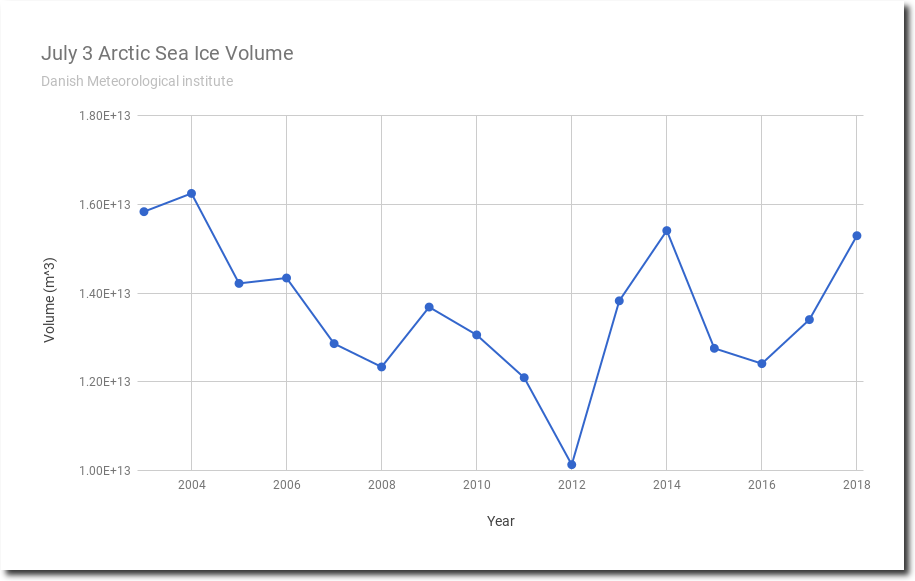 Melt rates have been very slow in recent years.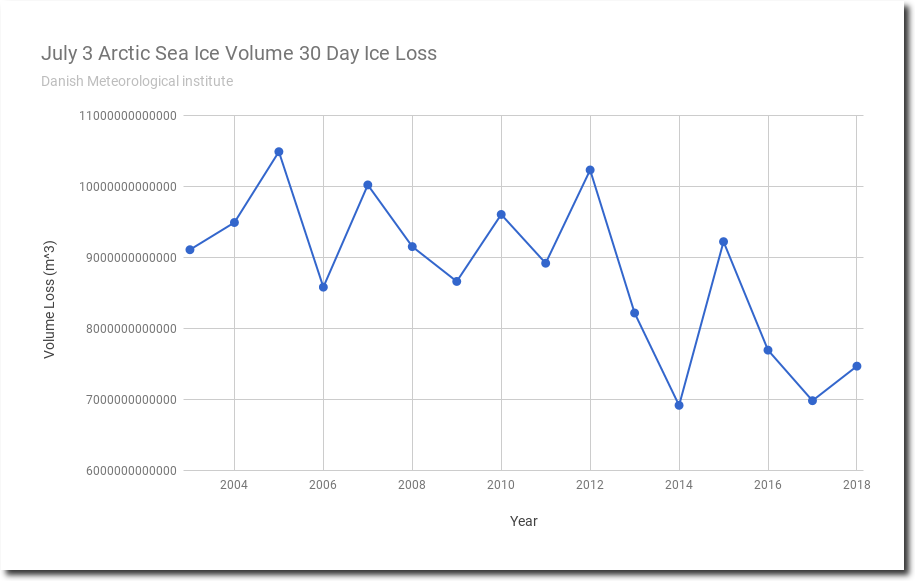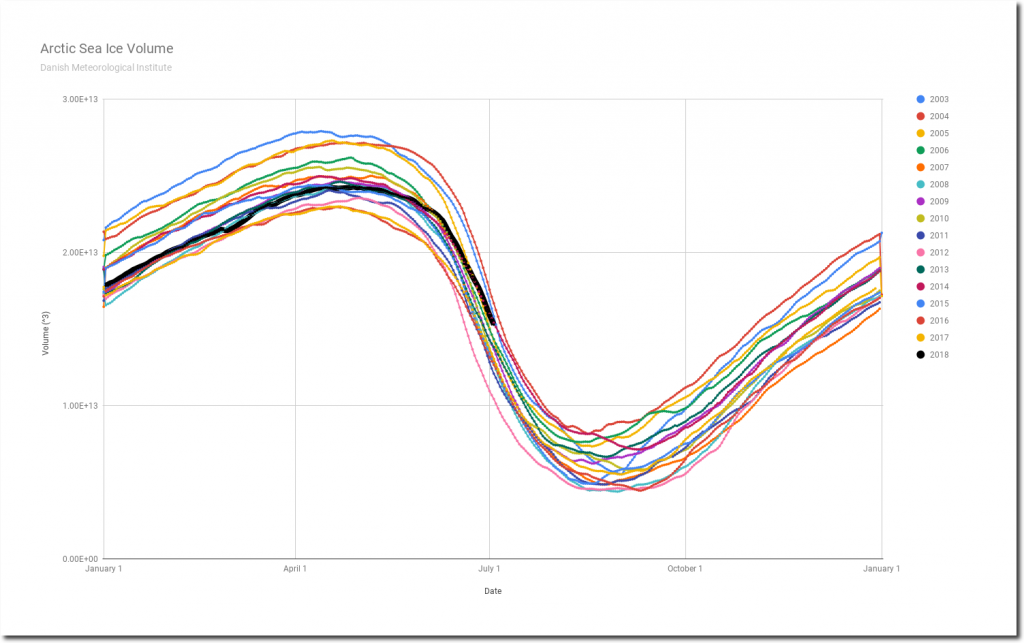 Meanwhile, the usual batch of criminals and liars in the press and scientific community report the exact opposite.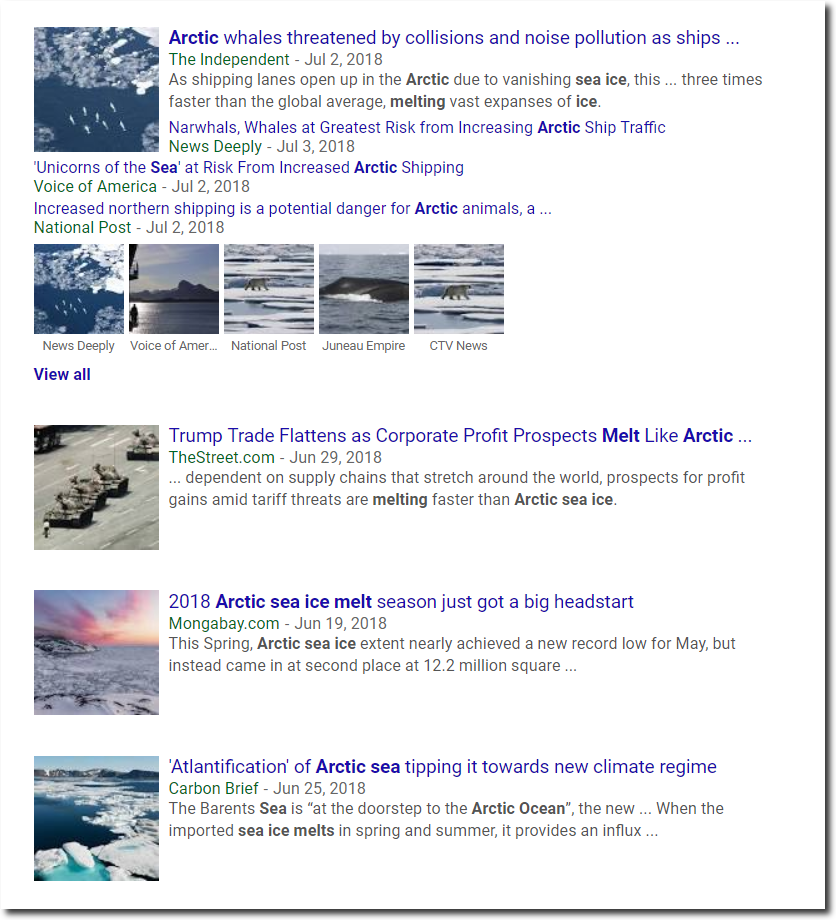 This entry was posted in
. Bookmark the
.
via The Deplorable Climate Science Blog
July 4, 2018 at 06:54AM