117 degrees in San Diego?  Fake news doesn't get much more incredulous than that.  The actual forecast for San Diego is fairly typical for this time of year.
Meanwhile, here in the real world, July 6, 1936 was the hottest day on record in North Dakota – at 121 degrees.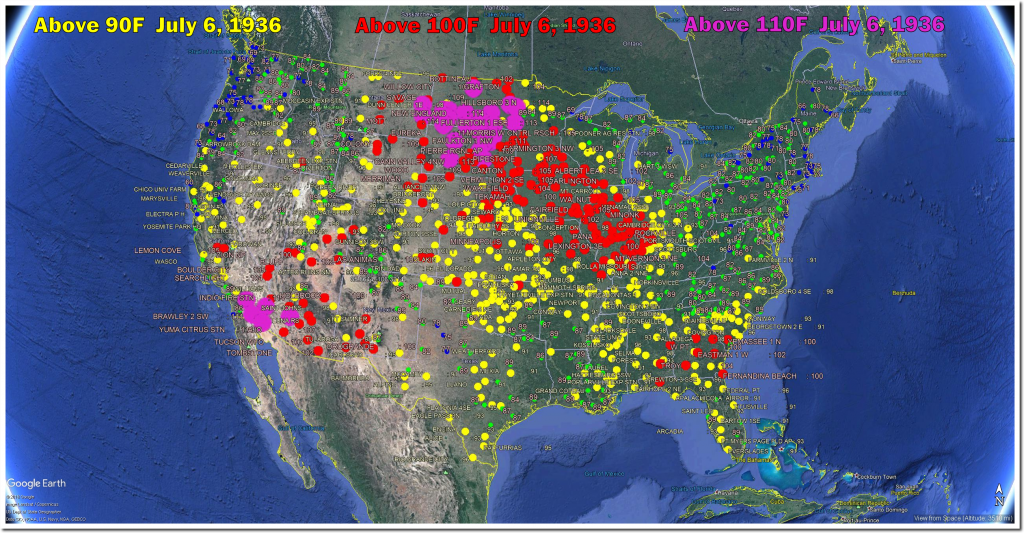 These were the temperatures at Fort Yates, North Dakota from June 18- September 22, 1936.
100, 90, 90, 64, 90, 91, 110, 107, 97, 104, 97, 93, 93, 84, 93, 96, 104, 108, 119, 112, 109, 113, 114, 110, 106, 101, 98, 108, 118, 107, 109, 102, 91, 100, 99, 100, 101, 100, 100, 93, 91, 88, 95, 100, 108, 91, 82, 71, 84, 96, 98, 104, 96, 99, 84, 91, 91, 101, 99, 79, 91, 93, 79, 80, 88, 93, 88, 81, 80, 81, 77, 75, 80, 84, 96, 91, 89, 90, 93, 90, 73, 87, 60, 82, 87, 91, 87, 64, 75, 72, 80, 75, 81, 82, 84, 91, 101
via The Deplorable Climate Science Blog
July 6, 2018 at 09:03AM