SCIENCE : Symptoms Of Global Cooling And Global Warming Are Identical
From the global cooling scare, which climatologists now say never happened.
Climatologists now blame recurring droughts and floods on a global cooling trend that could trigger massive tragedies for mankind

Chicago Tribune  November 25, 1981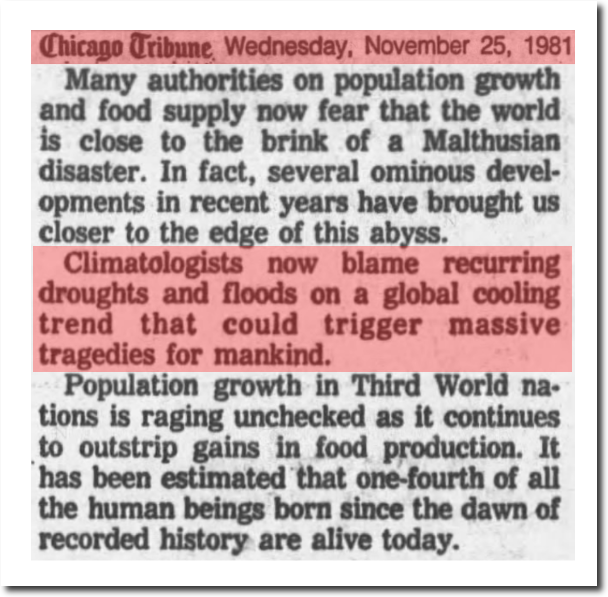 25 Nov 1981, 13 – Chicago Tribune at Newspapers.com
Climatologists now say droughts and floods are caused by global warming.
This entry was posted in
. Bookmark the
.
via The Deplorable Climate Science Blog
July 11, 2018 at 11:30AM