The summer of 2018 has (so far) brought the smallest number of daily record temperatures and the smallest number of all time record maximum temperatures in the US.
The number of record daily precipitation events has been trending downwards and is twelfth smallest in the last fifty years.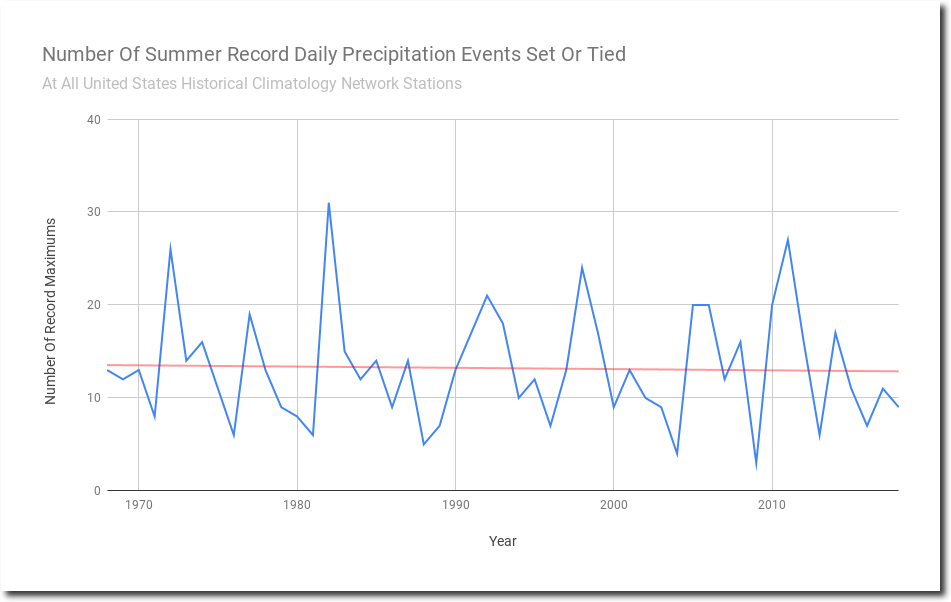 The number of tornadoes in 2018 has been second smallest on record.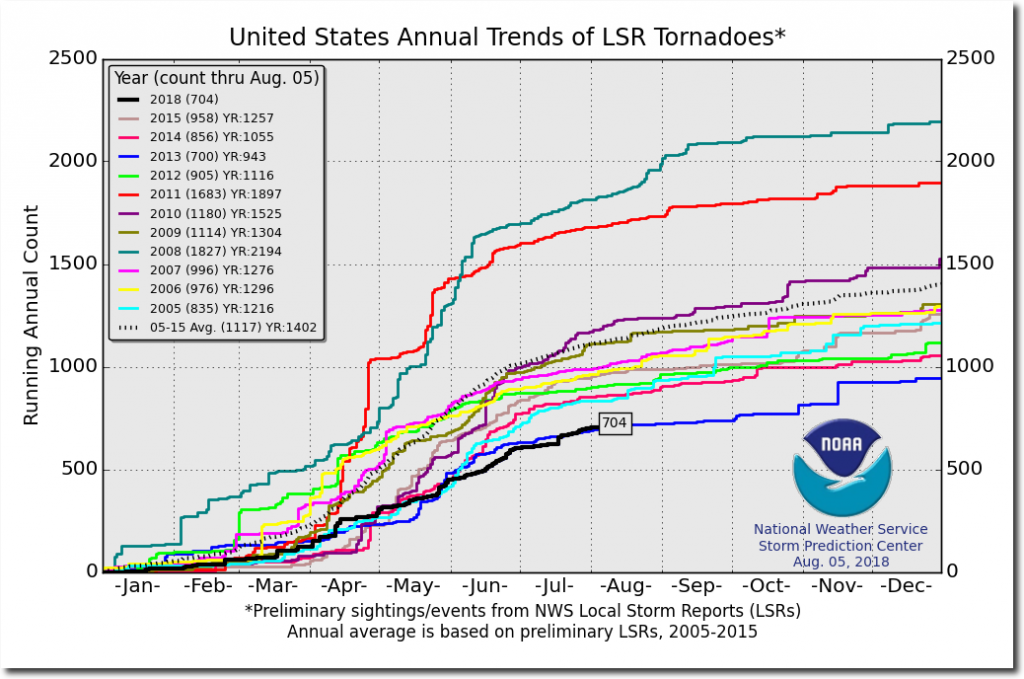 And there have been no US hurricane strikes. By this date in 1886, the US had already been hit by four hurricanes, and was about to be hit by a fifth.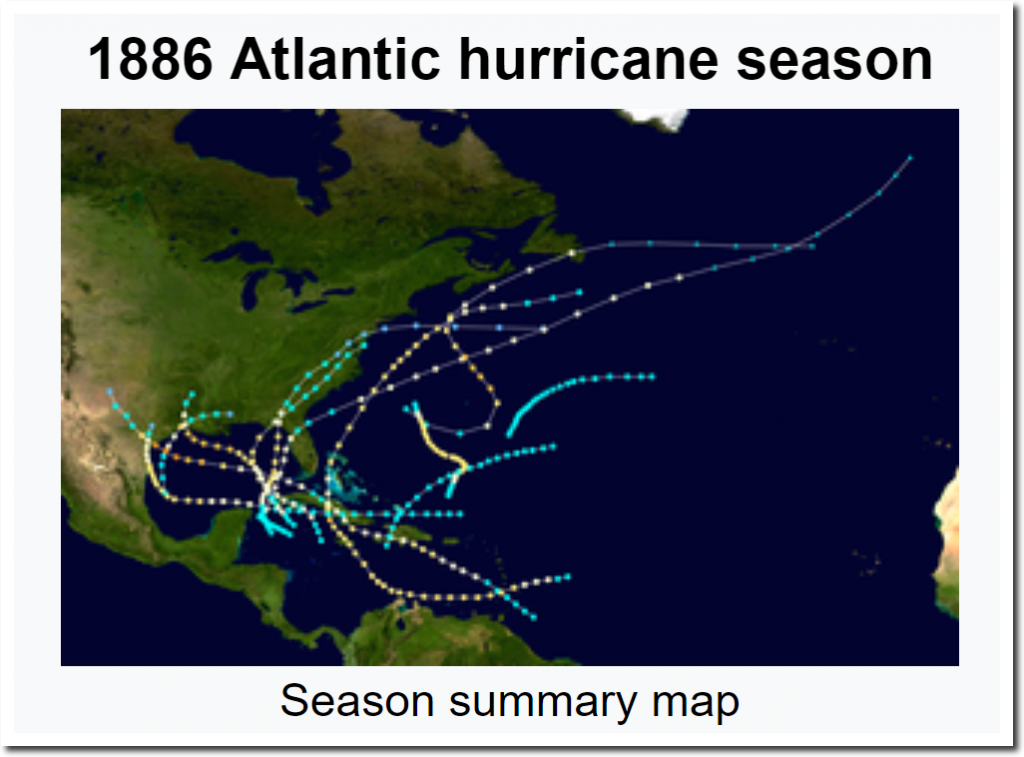 1886 Atlantic hurricane season summary map – 1886 Atlantic hurricane season – Wikipedia
The Ministry of Truth of course reports the exact opposite.
via The Deplorable Climate Science Blog
August 10, 2018 at 04:57AM