Seven years ago, Bill Clinton's science advisor announced the southwest permanent drought.

Dust Storm Marks Beginning of Southwest's "Permanent Drought" | The Energy Collective
Current forecast is Phoenix will get more than 100% of our average annual rainfall in the next two weeks.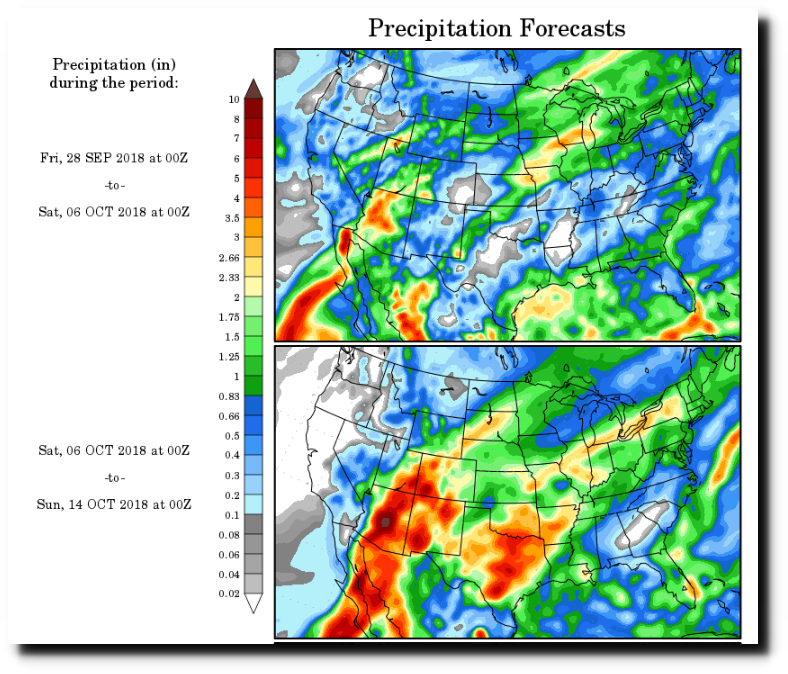 10-Day Precipitation Outlook for the Conterminous U.S.
via The Deplorable Climate Science Blog
September 28, 2018 at 06:26AM