the question will be whether, in the hopes of saving their own necks, McLean and Ford take down any congressional Democrats or staffers with them.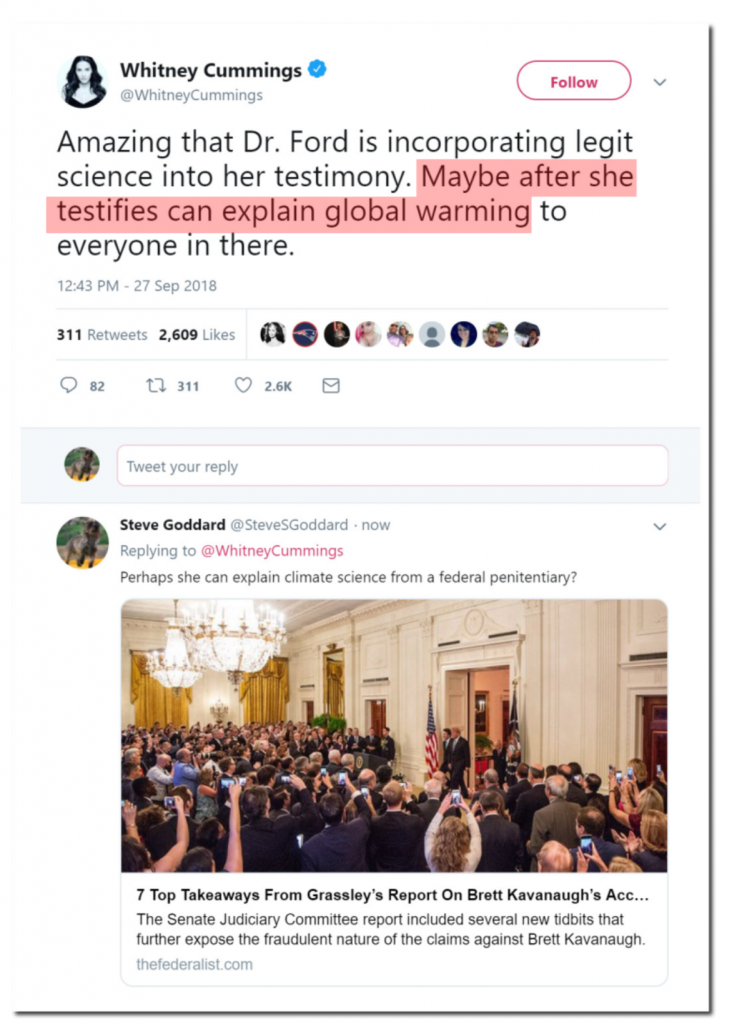 Whitney Cummings on Twitter: "Amazing that Dr. Ford is incorporating legit science into her testimony. Maybe after she testifies can explain global warming to everyone in there."
Looks like Christine Blasey Ford is just as credible and honest as most climate scientists.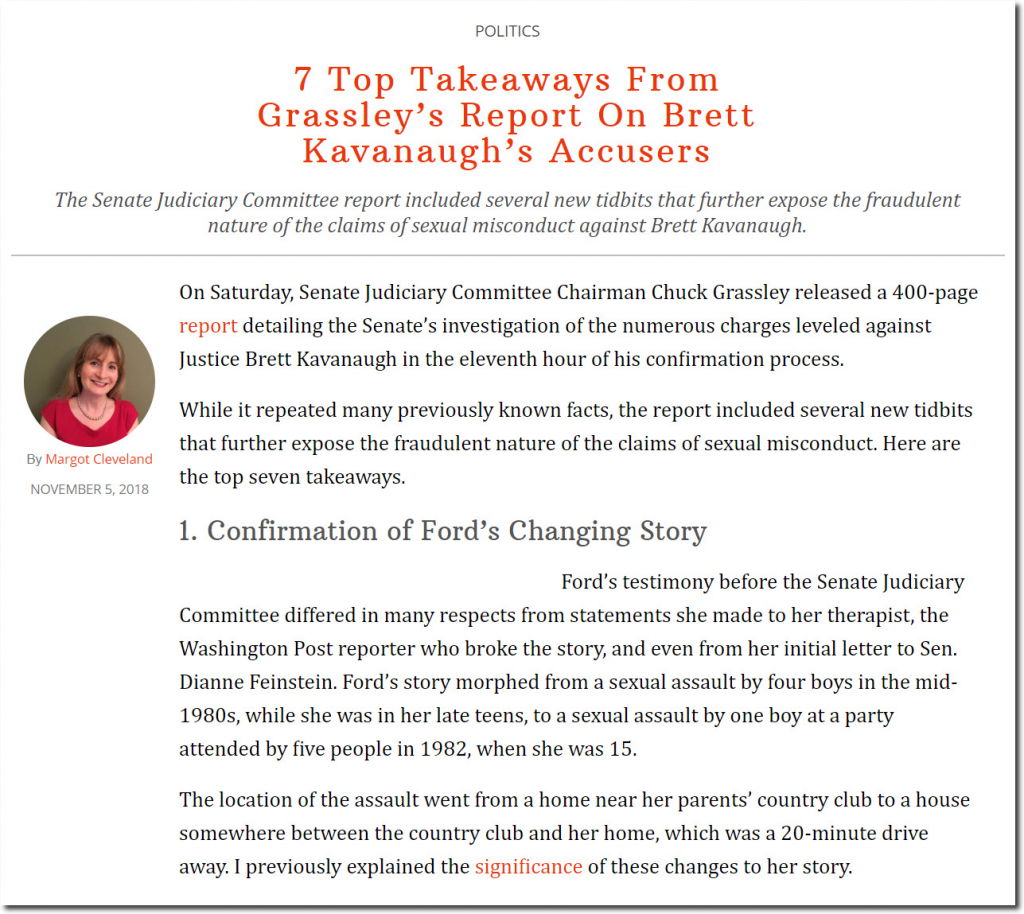 7 Top Takeaways From Grassley's Report On Brett Kavanaugh's Accusers
via The Deplorable Climate Science Blog
November 5, 2018 at 08:54PM