By Paul Homewood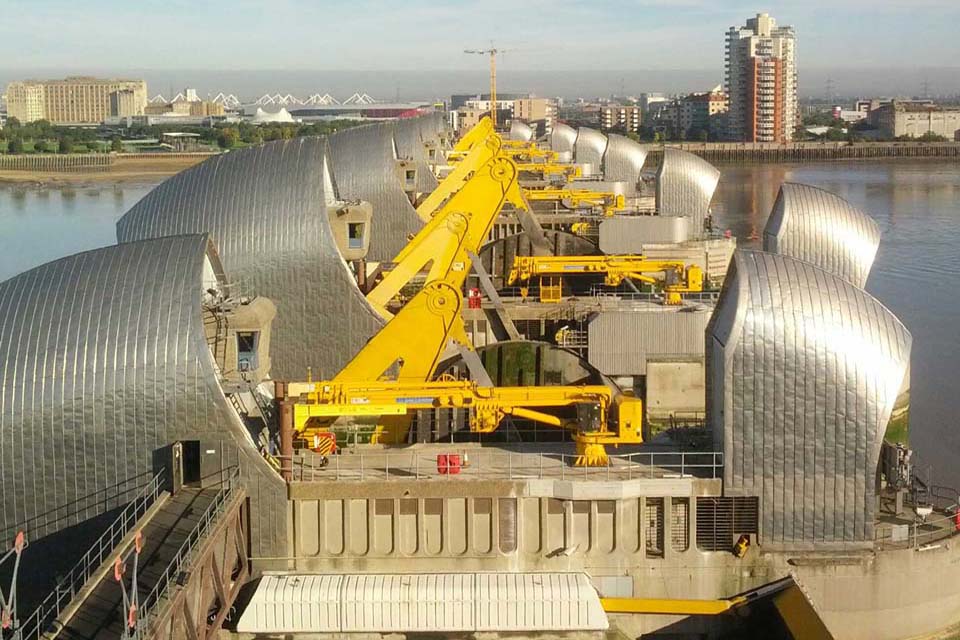 The Thames Barrier
We looked at the recent CCC report on coastal flooding last week. The Thames Barrier is I guess a useful bellwether for flood trends.
According to the Environmental Agency, there is little discernible trend in the number of closures due to tidal causes, as opposed to fluvial ones. (The exceptional number of closures in 2013/14 coincided with heavy flooding up stream during that winter. Barrier closure is designed to avoid making that worse by keeping the high tide out).
There were relatively few closures in the 1980s, but there is no obvious reason for this. It may just be that weather forecasting was not as reliable then to provide adequate notice.
https://www.gov.uk/guidance/the-thames-barrier
Exceptionally high sea levels rely on the coincidence of high astronomical tides with storm surge. As such, these events are fortunately extremely rare. Nevertheless EA data shows that the ten highest sea levels recorded at Sheerness, in the Thames Estuary, all occurred in 2005 or earlier.
The figures do only go up to 2012, so presumably the North Sea surge of December 2013 should also appear on the list.
Nevertheless there is nothing in the data to suggest that rising sea levels are a problem there.
https://www.ntslf.org/data/hilev?port=Sheerness
The EA's Thames Estuary 2100 Plan also looked at daily peak surges at Southend, and came to similar conclusions:
https://www.gov.uk/government/publications/thames-estuary-2100-te2100
via NOT A LOT OF PEOPLE KNOW THAT
November 9, 2018 at 08:30AM