Illinois set their all-time record for cold last week at -38F, with atmospheric CO2 at 410 PPM.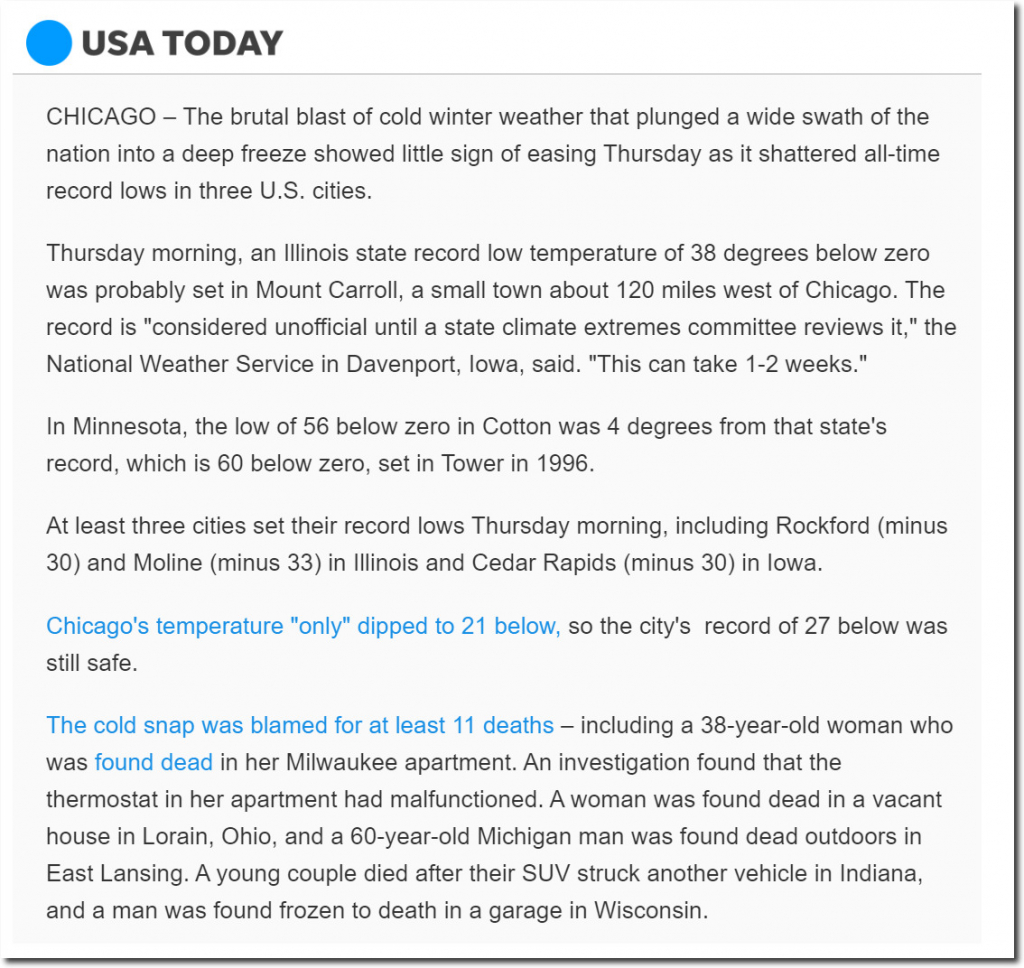 Cold winter weather: Deadly storm batters Midwest, Chicago, East
But it wasn't always cold like that.  On this date in 1927, Sparta, Illinois was 76 degrees – during  a February with multiple warm spells over 70 degrees in Illinois. CO2 was below 310 PPM at the time.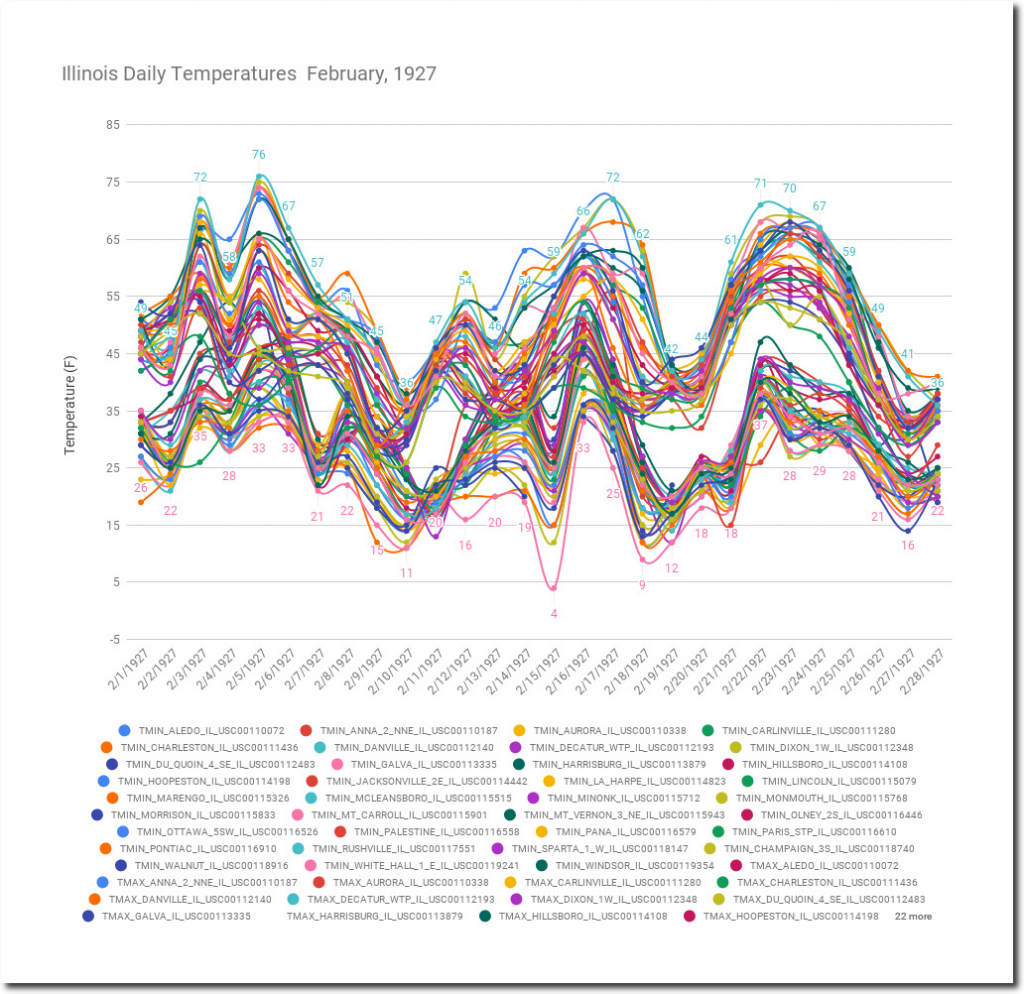 A large portion of the US was over 70 degrees on February 5, 1927.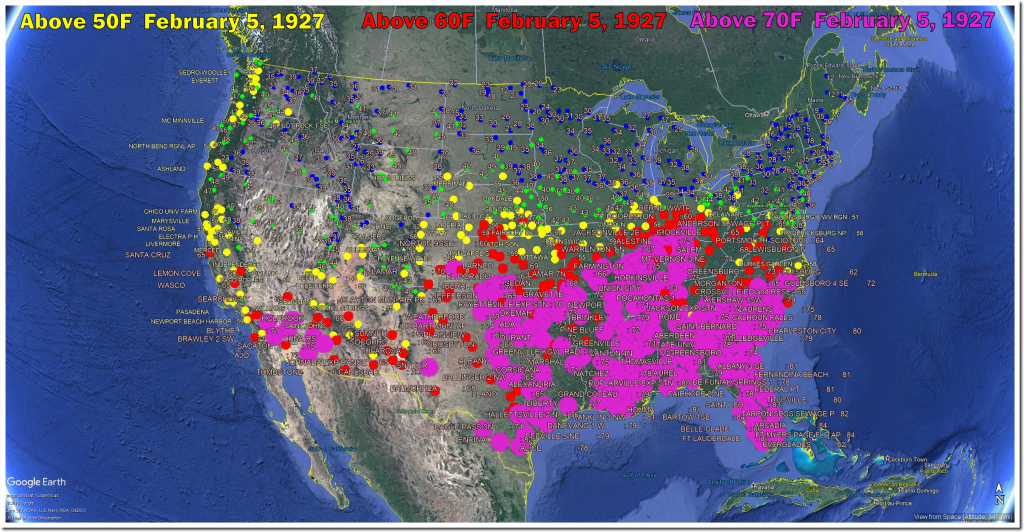 The worst flooding in US history was occuring along the Mississippi River.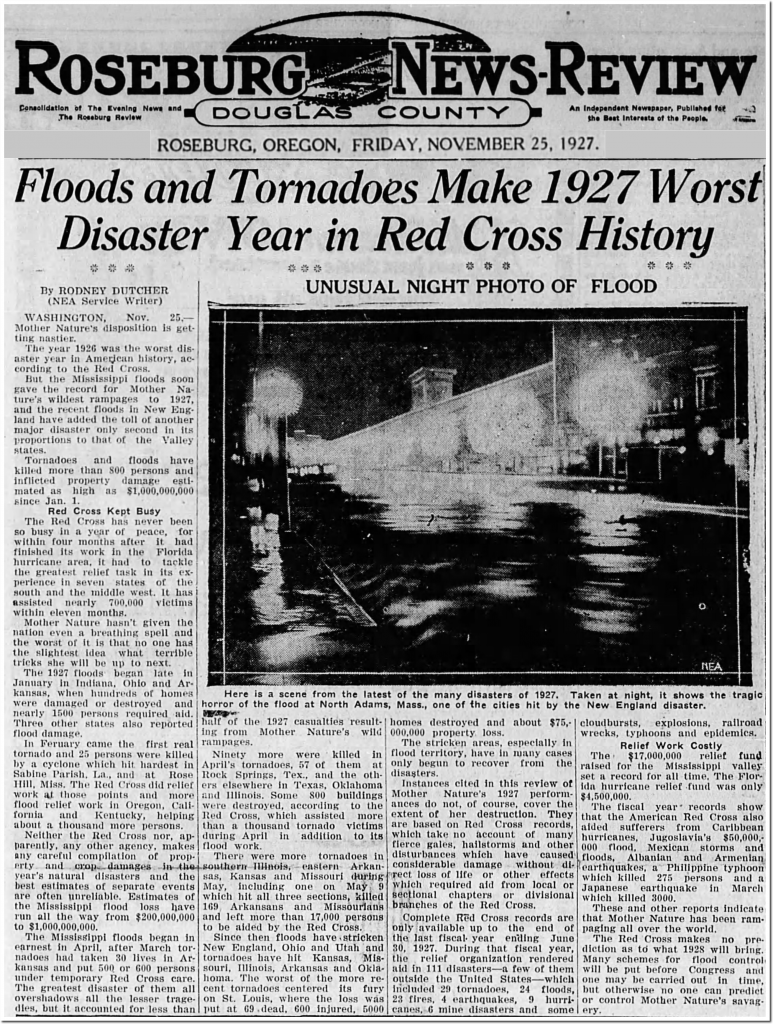 25 Nov 1927, Page 7 – The News-Review at Newspapers.com
Prior to about 1965, 70 degree weather was quite common in the US on February 5. But that was before CO2 overheated the atmosphere.
As CO2 has risen, the likelihood of warm weather on February 5th has dropped sharply.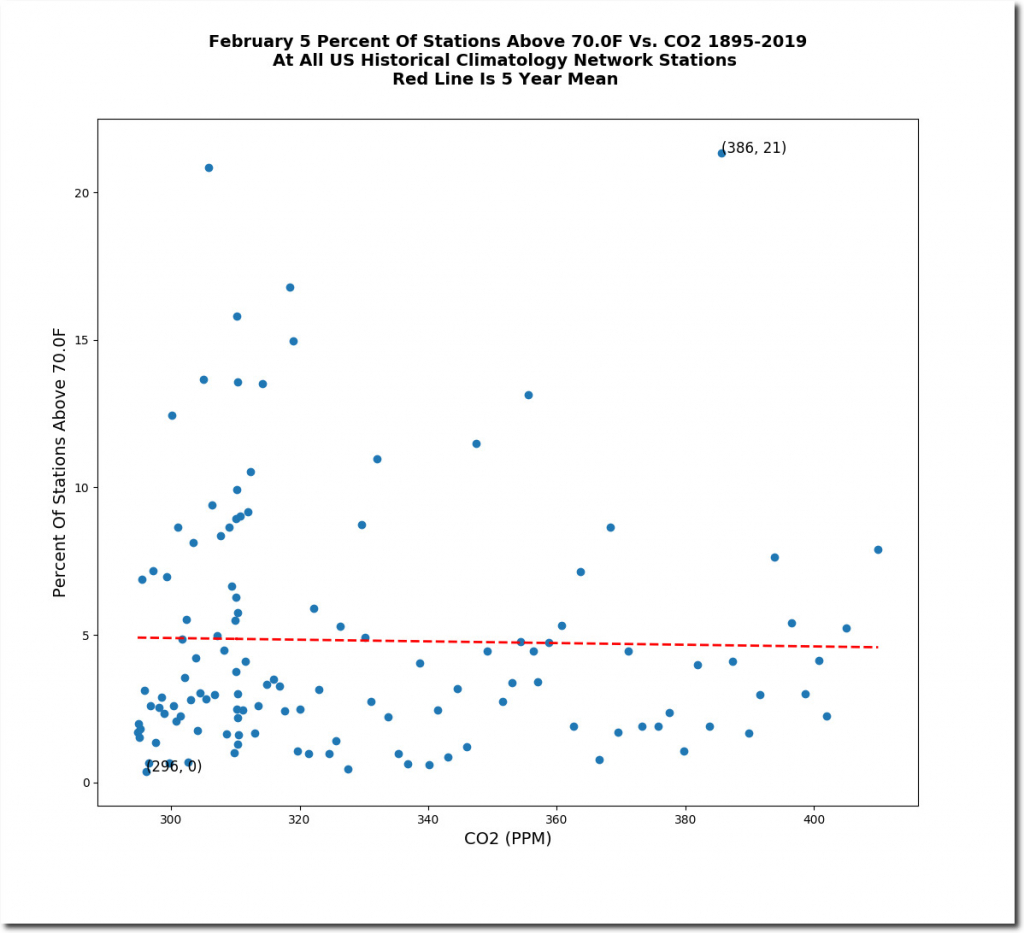 Since experts say CO2 controls the climate, we must never let CO2 levels get that low again. Or perhaps we should – this cold weather is very dangerous, and the Democrats want to cut off the fuel supply which people need to keep warm.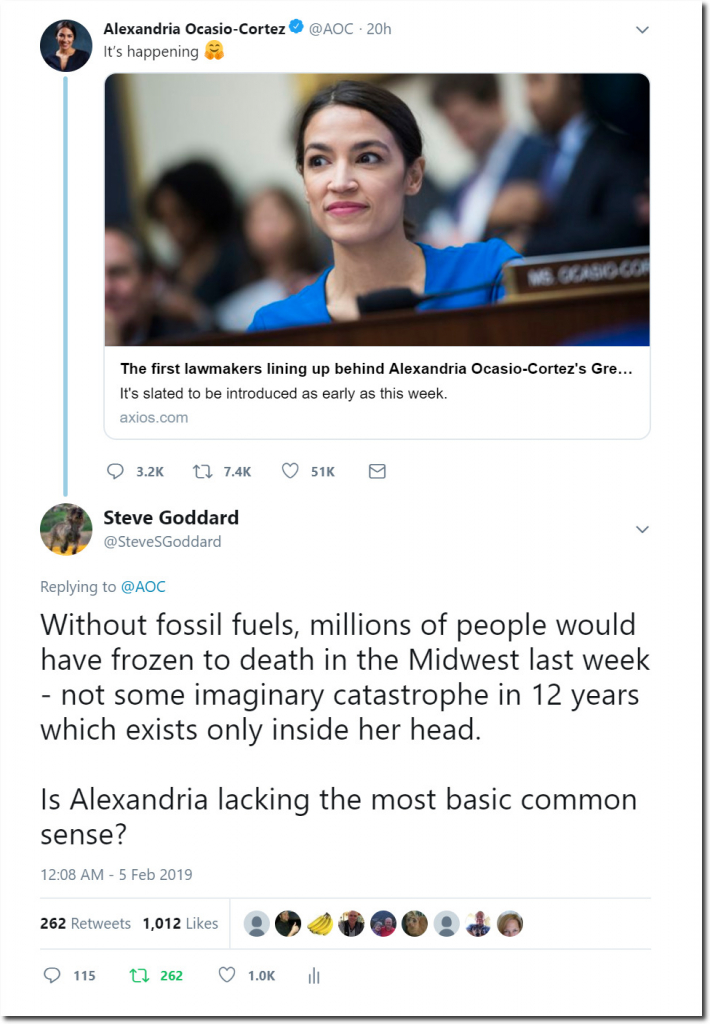 Steve Goddard on Twitter: "Without fossil fuels, millions of people "
via The Deplorable Climate Science Blog
February 5, 2019 at 12:57PM