On June 7, 1933 there was a spectacular heatwave in the eastern half of the country.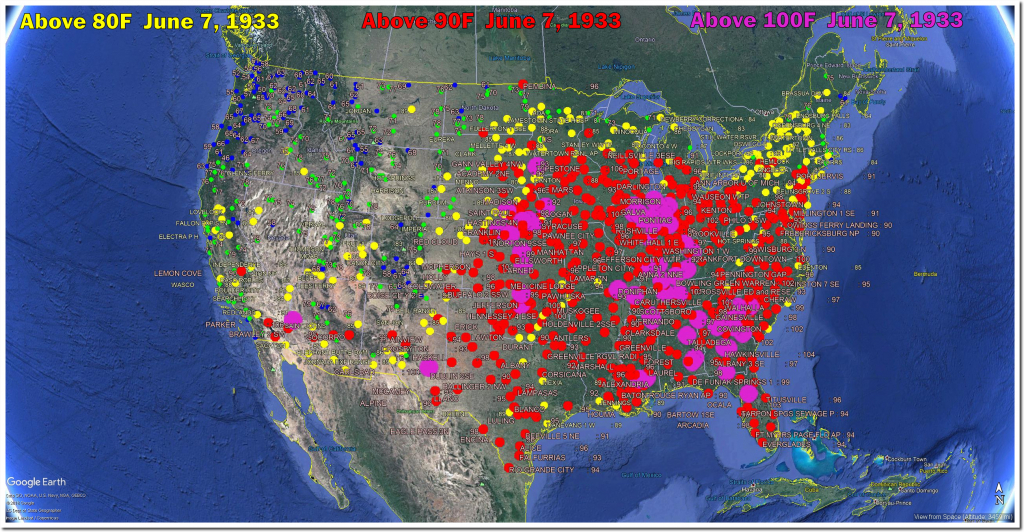 The average maximum temperature in the Midwest was 93 degrees, and more than half of the Midwest was above 95F (35C.)
Chicago was 100 degrees that day, and their minimum temperature of 76 degrees was eight degrees warmer than today's forecast maximum.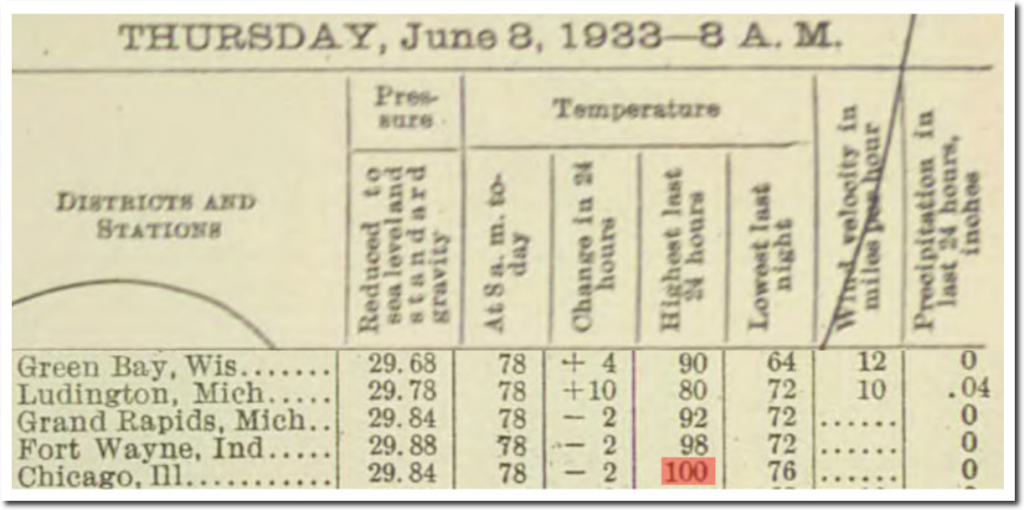 US Daily Weather Maps | NOAA Central Library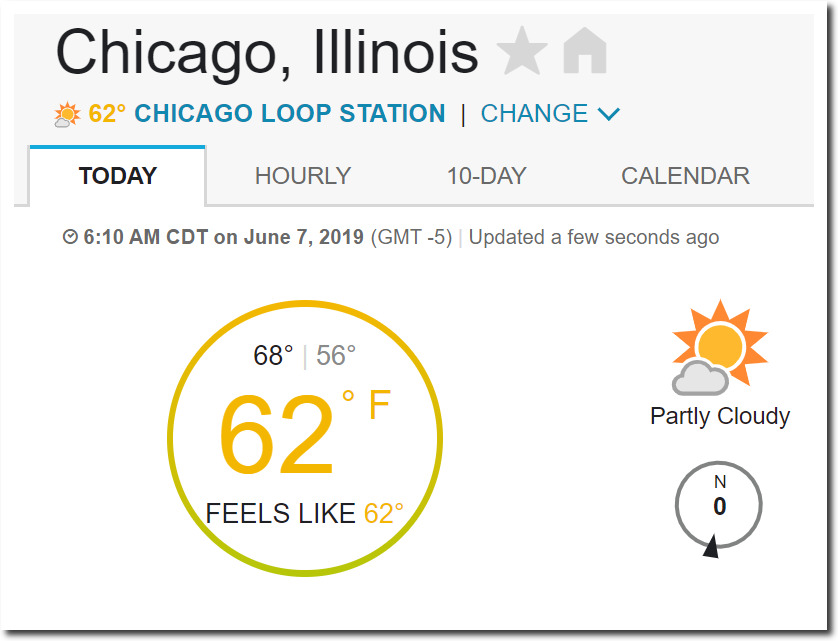 Chicago, IL Forecast | Weather Underground
There was large scale mortality of people and farm animals.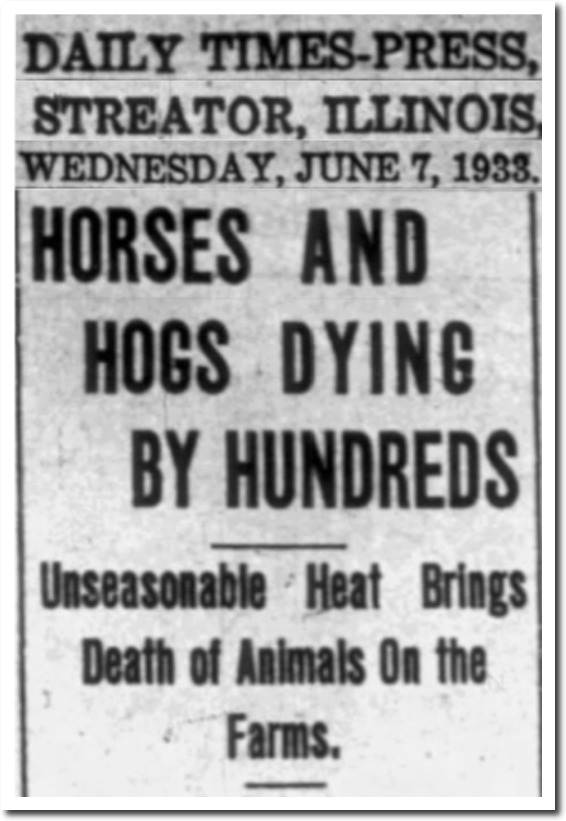 07 Jun 1933, 4 – The Times at Newspapers.com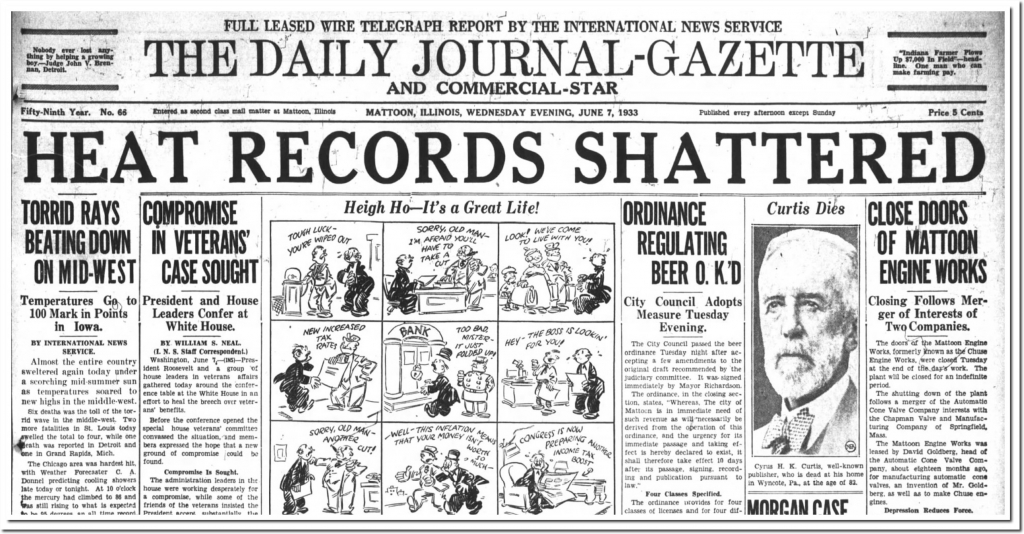 07 Jun 1933, Page 1 – Journal Gazette at Newspapers.com
The percent of hot days in the Midwest has plummeted since the 19th century, with the four hottest summers being 1936, 1934, 1931 and 1933.
Meanwhile, climate experts claim the exact opposite, because their income depends on people being misinformed about the climate.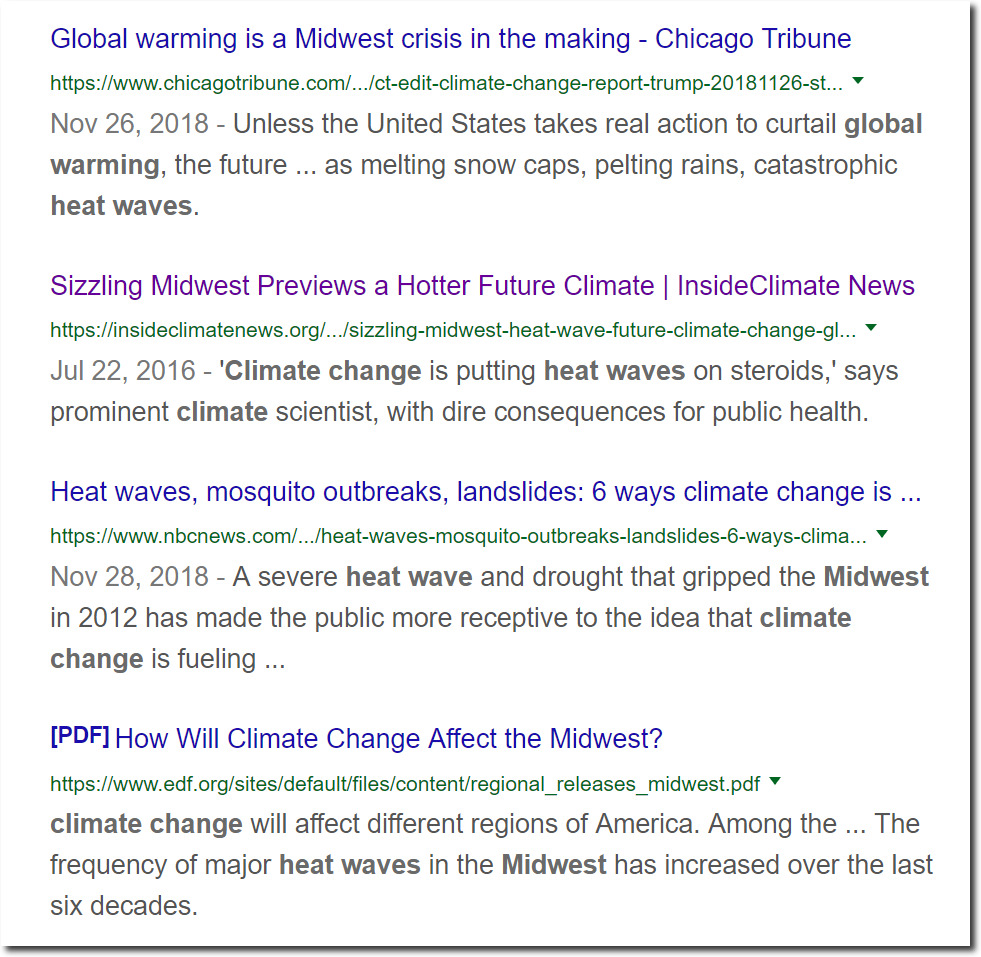 Jine 7, 1933 was also very hot in England, which caused women to take their pajamas off at the beach.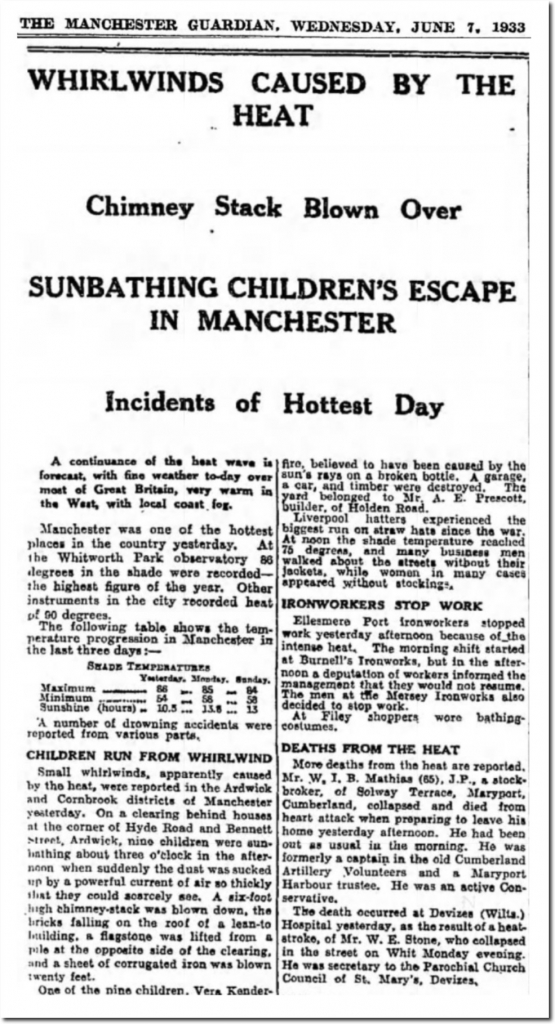 07 Jun 1933, 9 – The Guardian at Newspapers.com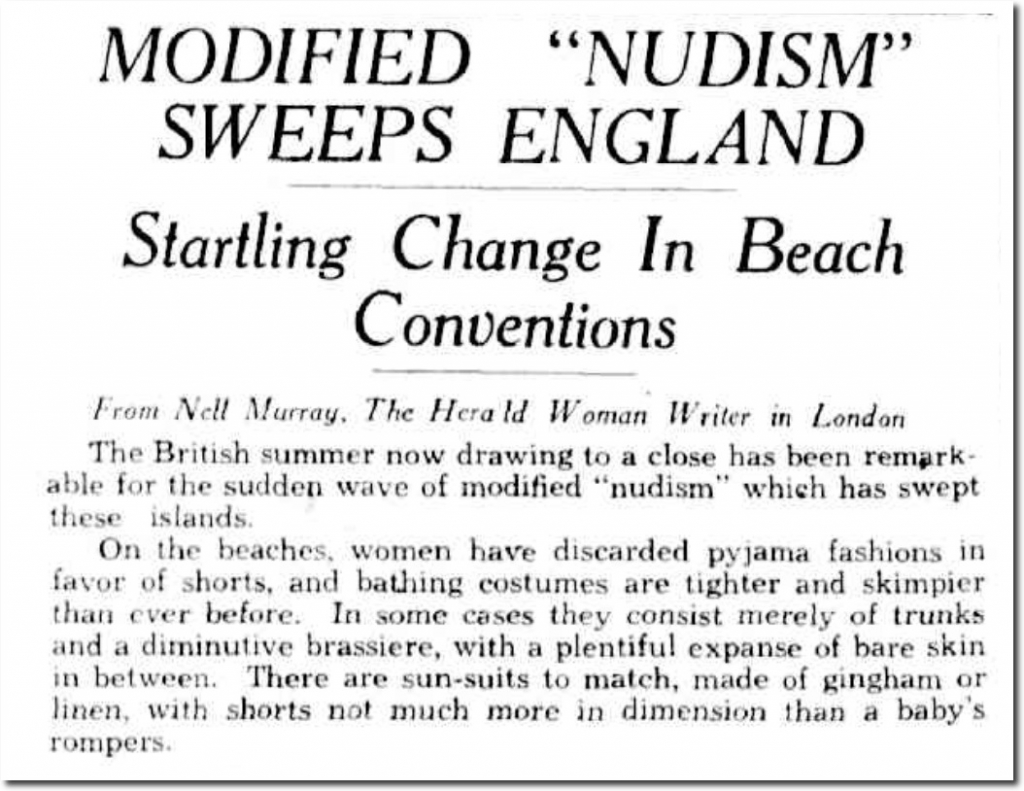 28 Sep 1933 – MODIFIED "NUDISM" SWEEPS ENGLAND – Trove
via The Deplorable Climate Science Blog
June 7, 2019 at 07:00AM