Lots of news about record heat in the Midwest.
The Union of Concerned Scientists says that heat is going to make the Midwest become unlivable in future decades.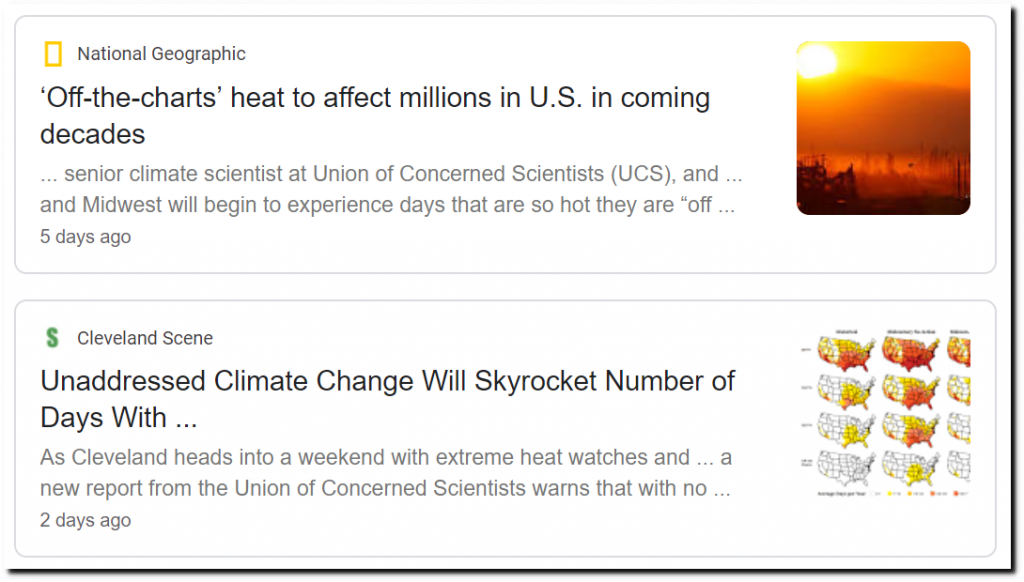 Let's see how their claims compare with reality. Yesterday was the hottest day of the summer in the Midwest. The peak temperature was 97 degrees, and the average temperature was 91.7 degrees.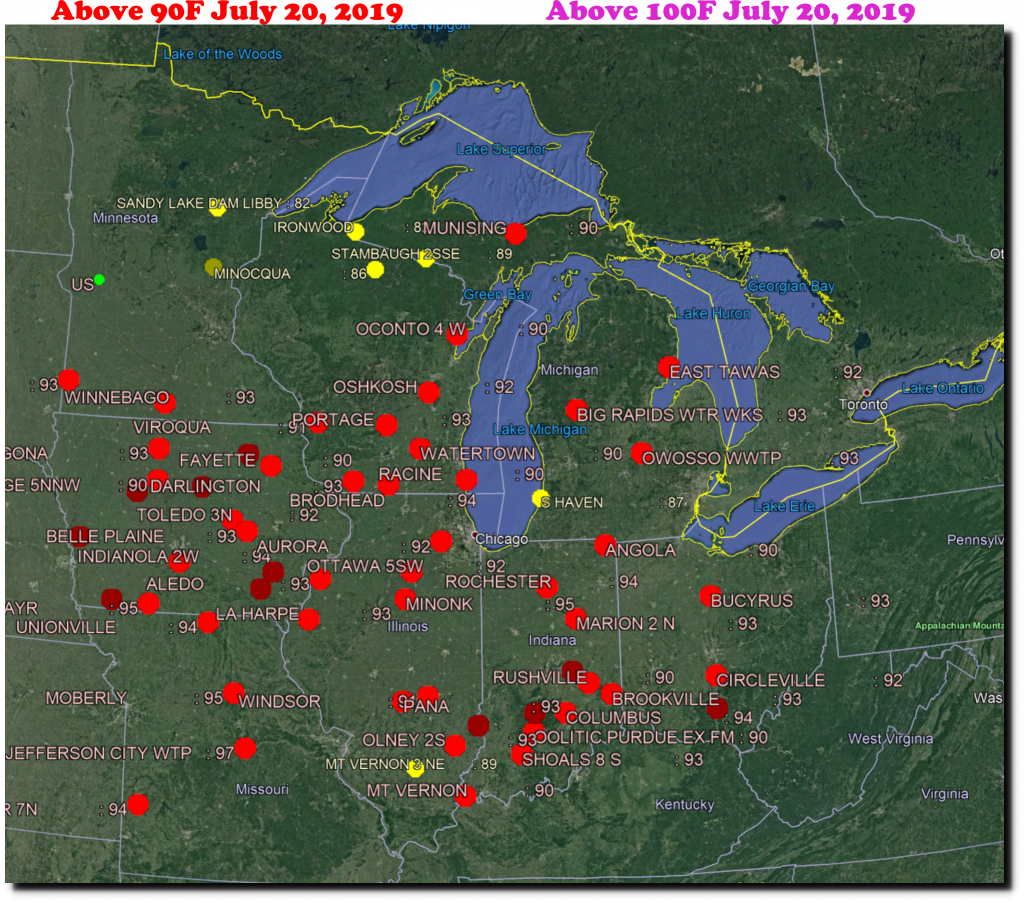 Compare vs. July 14, 1936 when Illinois and Indiana were 114 degrees, Iowa and Wisconsin were 113 degrees, Missouri was 112 degrees, Minnesota and Ohio were 110 degrees, and Michigan was a nice, cool 108 degrees. Average temperature in the Midwest was 106 degrees – more than fourteen degrees warmer than this year's hottest day.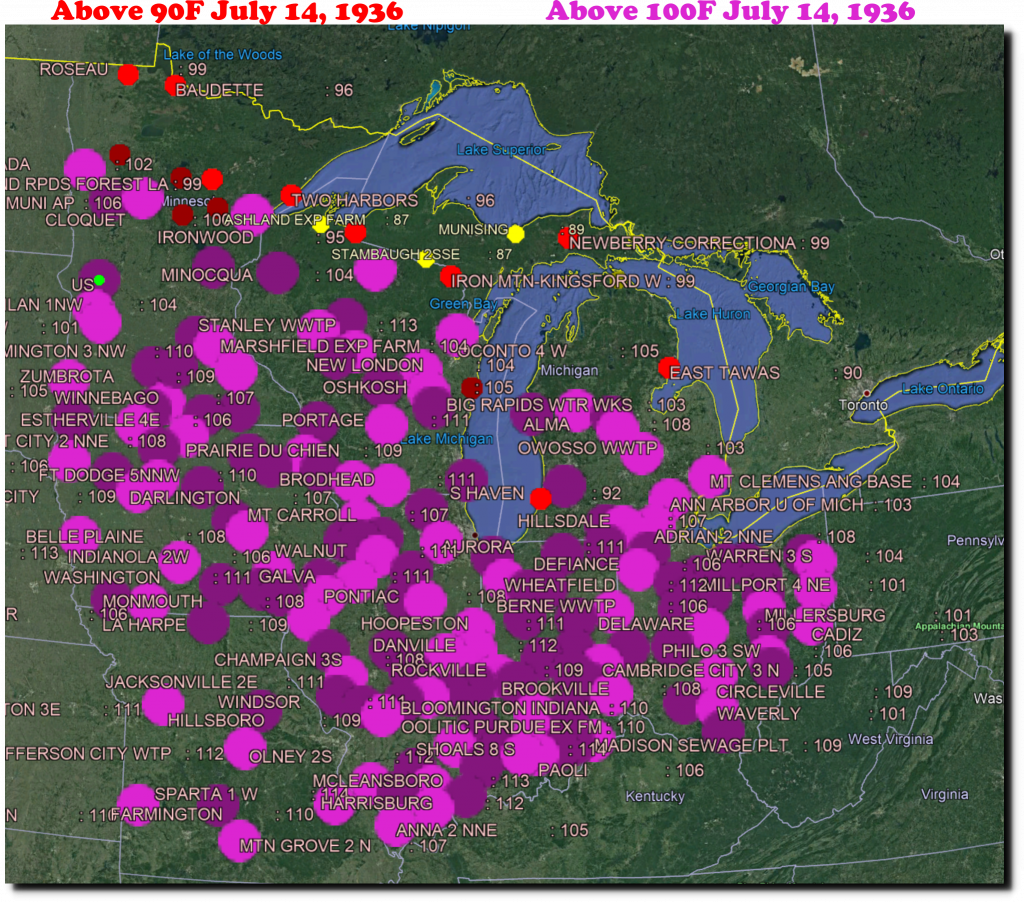 The graph plots the average Midwest temperature for every July day since 1895.  The hottest day of 2019 was about six degrees above the median July temperature of 85 degrees.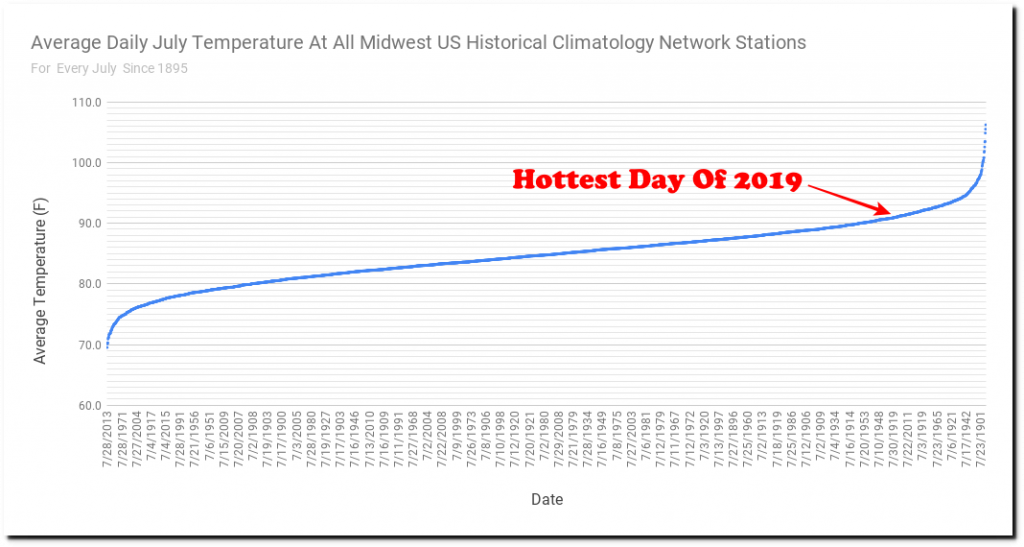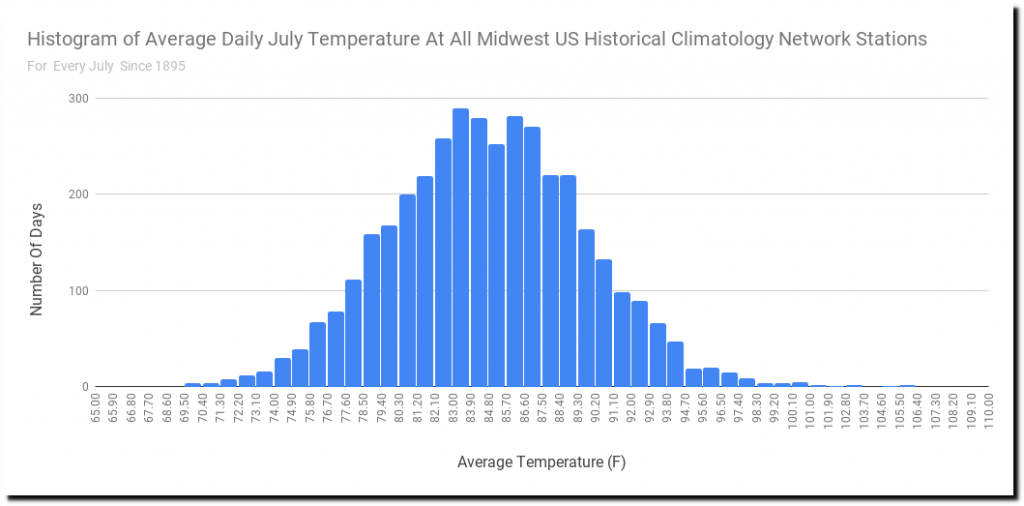 The hottest day of 2019 was just above the median peak temperature for all July days.
The average July daily maximum temperature has been declining in the Midwest since the 19th century, with this year just about average so far.  However, with cool air moving into the Midwest, it is likely that July, 2019 will drop considerably before the month is over.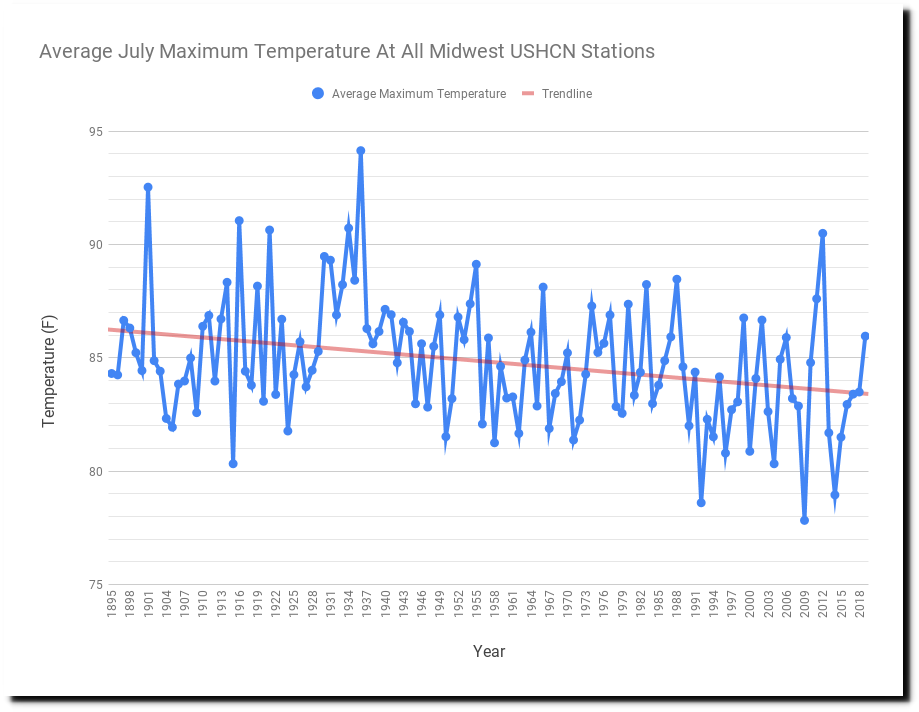 The likelihood of hot July weather in the Midwest has plummeted since the 1930's, with all recent years being among the coolest on record.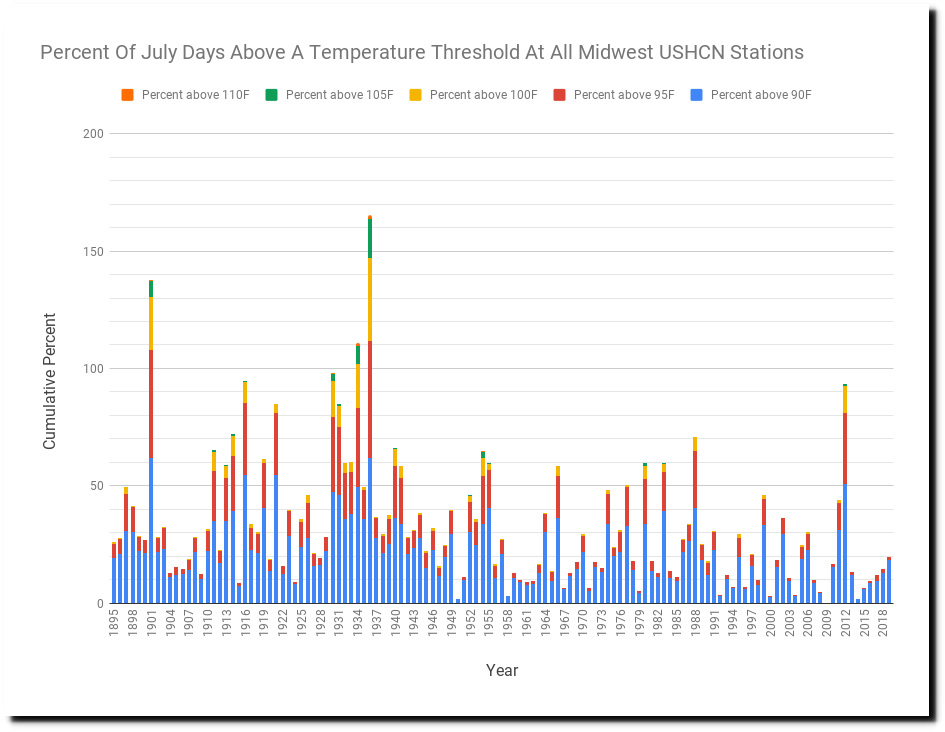 Compare vs. an actual heatwave from the 1930's.
TimesMachine: Saturday July 11, 1936 – NYTimes.com
The Union of Concerned Scientists is making claims which have no basis in science, and are the exact opposite of reality.  Their agenda has nothing to do with science.
via The Deplorable Climate Science Blog
July 21, 2019 at 07:47PM