Iowa's Longest Heatwave – July 1901
From July 8-26 1901, Logan, Iowa was over 100 degrees every day – topping out at 110 degrees on July 24. Atmospheric CO2 was 300 PPM at the time.
24 Jul 1901, 1 – Davenport Weekly Republican at Newspapers.com
Summers used to be much hotter in the Midwest than they are now.
Meanwhile,  fraudsters at the "Union of Concerned Scientists" continue their shameless lies.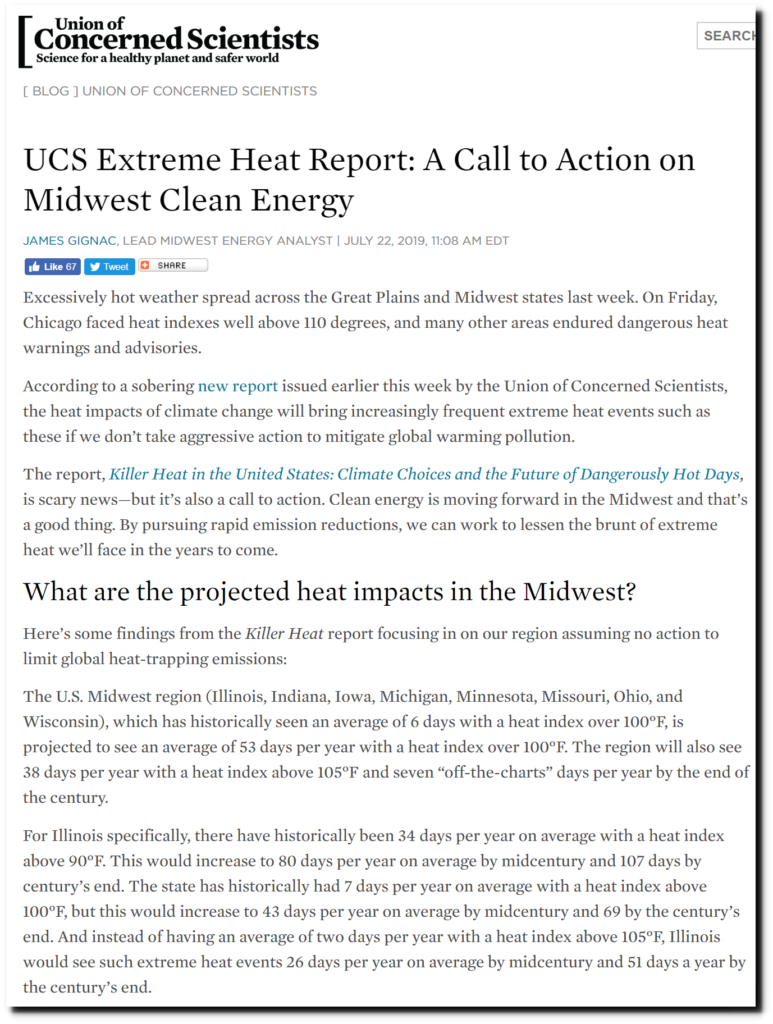 UCS Extreme Heat Report: A Call to Action on Midwest Clean Energy – Union of Concerned Scientists
This entry was posted in
. Bookmark the
.
via Real Climate Science
September 17, 2019 at 06:14AM