Arctic Sea Ice Update
Arctic sea ice extent initially bottomed out on September 6, and then winds pushed the ice edge back near Svalbard for a few days after September 11.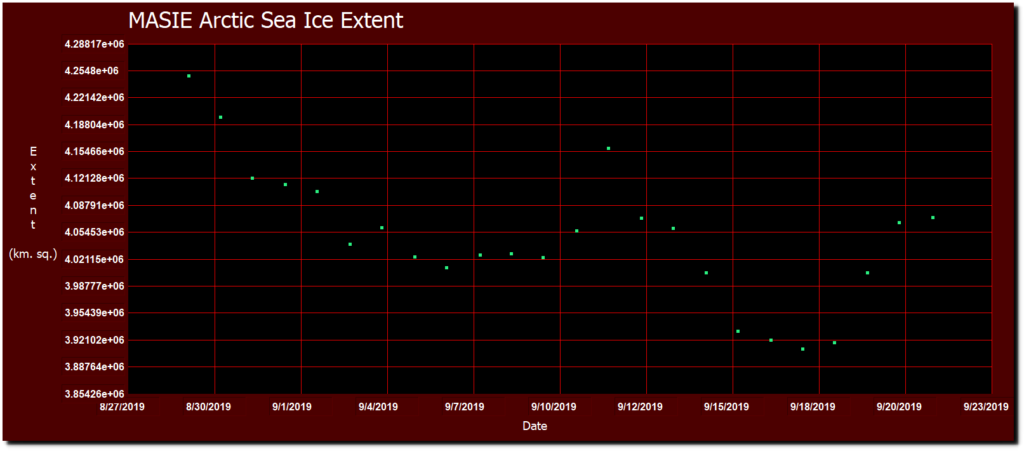 There has been a slight downwards trend since the 2006 minimum.
masie_4km_allyears_extent_sqkm.csv
Ice is growing rapidly now in the Arctic Basin.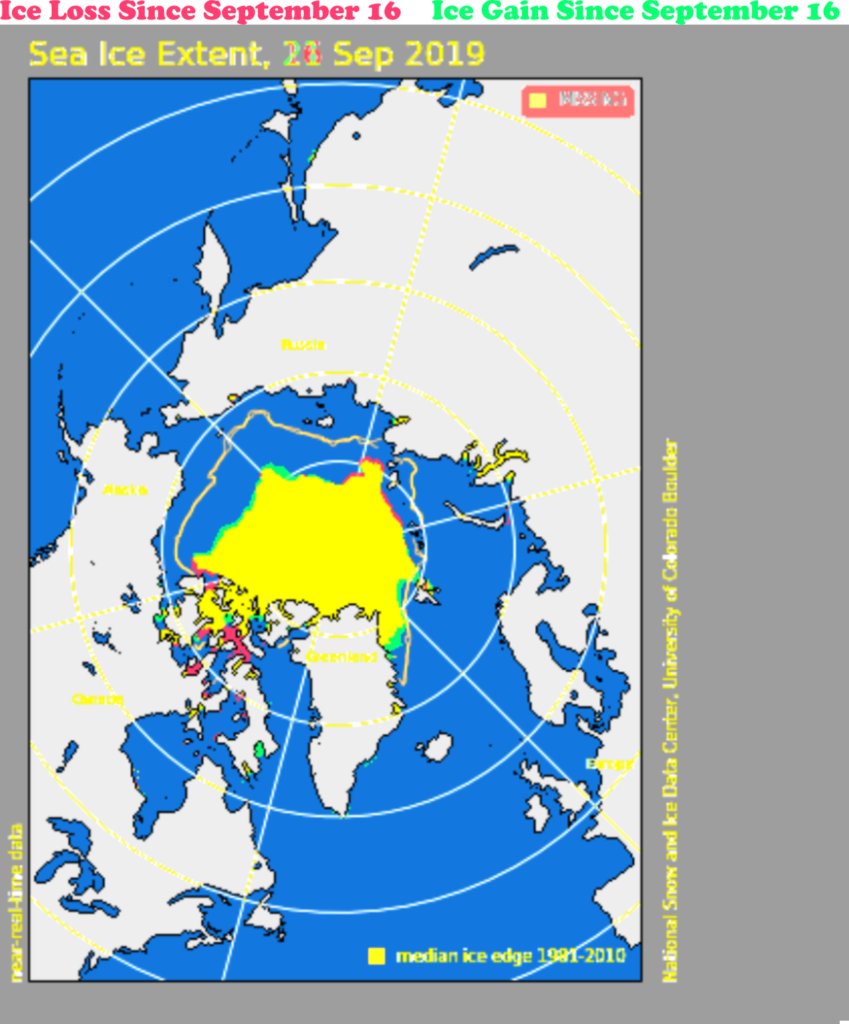 ftp://sidads.colorado.edu/DATASETS/NOAA/G02135/north/daily/images/2019/09_Sep
There has been a large ice gain since 2012.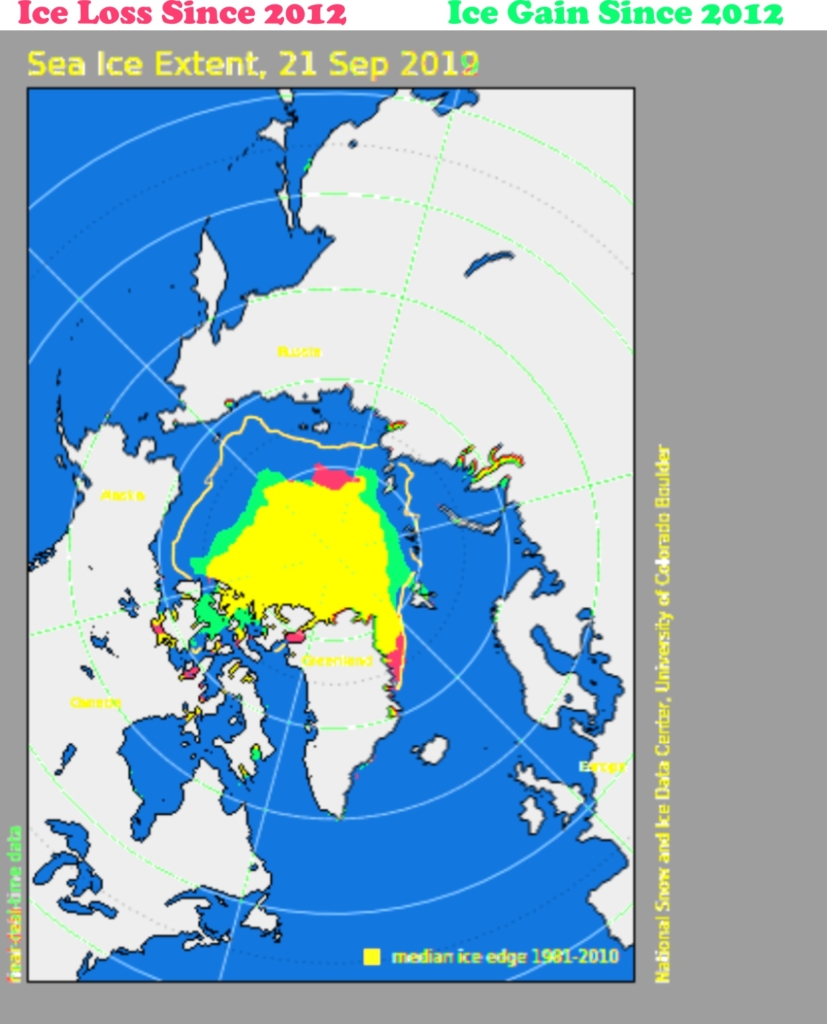 This is being touted by the press as a "climate crisis."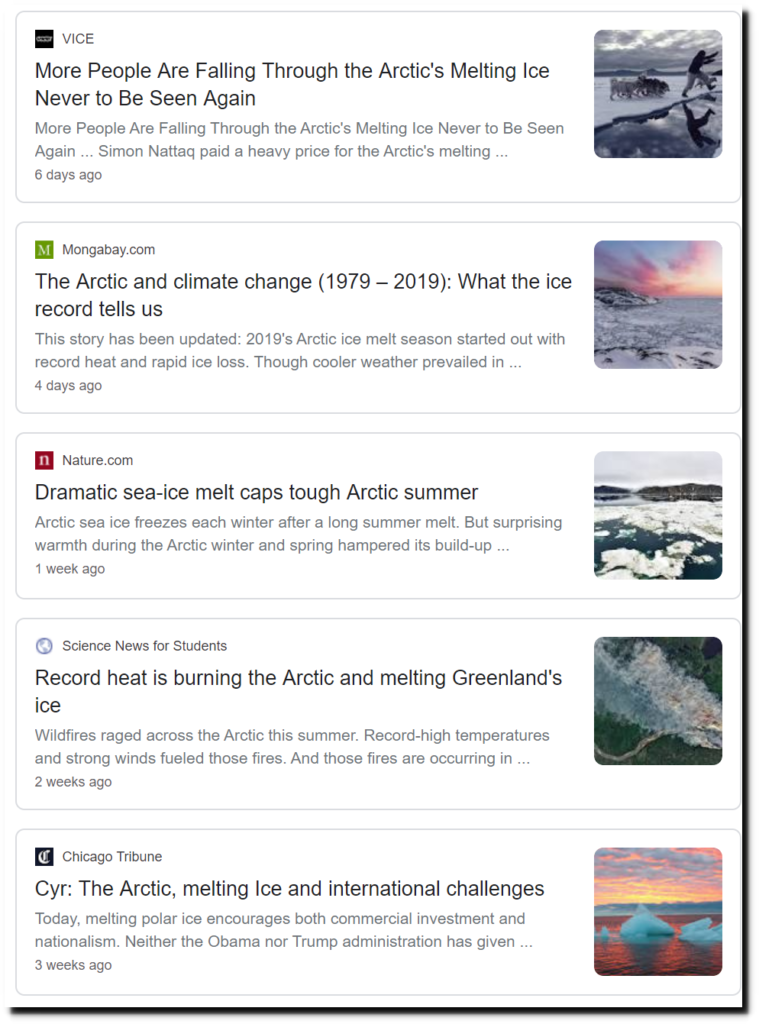 This entry was posted in
. Bookmark the
.
via Real Climate Science
September 23, 2019 at 04:48AM