The hardest thing to explain is the glaringly evident which everybody had decided not to see.

– Ayn Rand
The latest version of the Global Historical Climatology Network from NOAA has completely removed the 1940's blip, the global warming hiatus, and the 1940s to 1970s global cooling.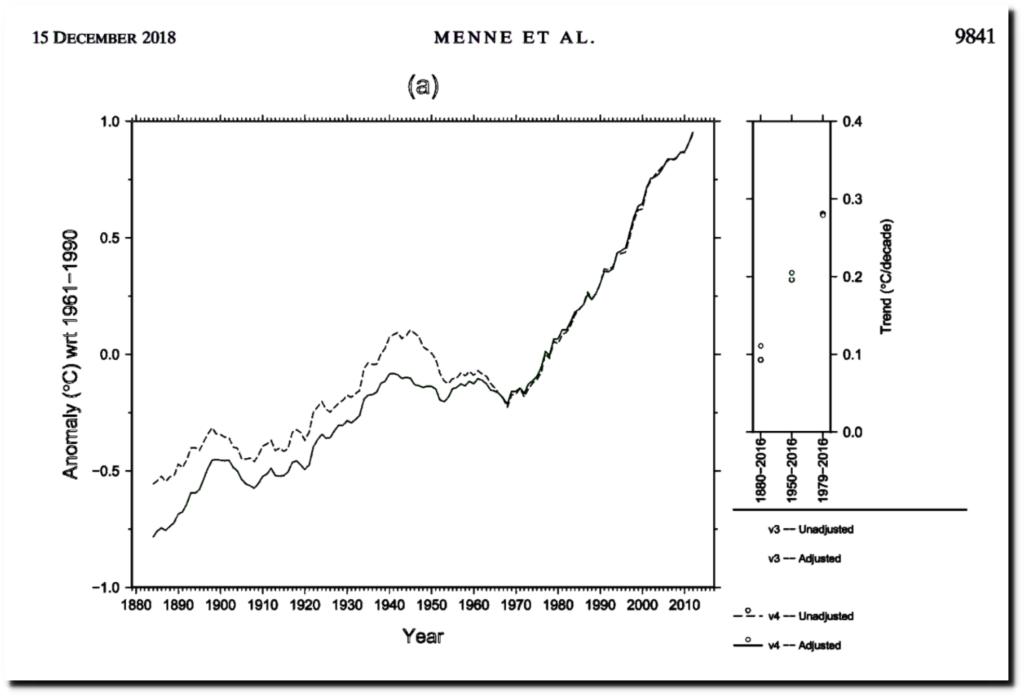 Climate scientists said they were going to do it, and they did it.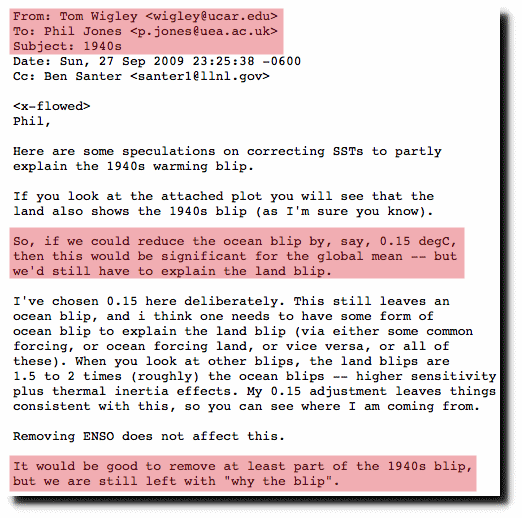 As of 45 years ago, there was no net warming from 1870 to 1970, and about 0.4C cooling from 1940 to 1970.  That has all been erased.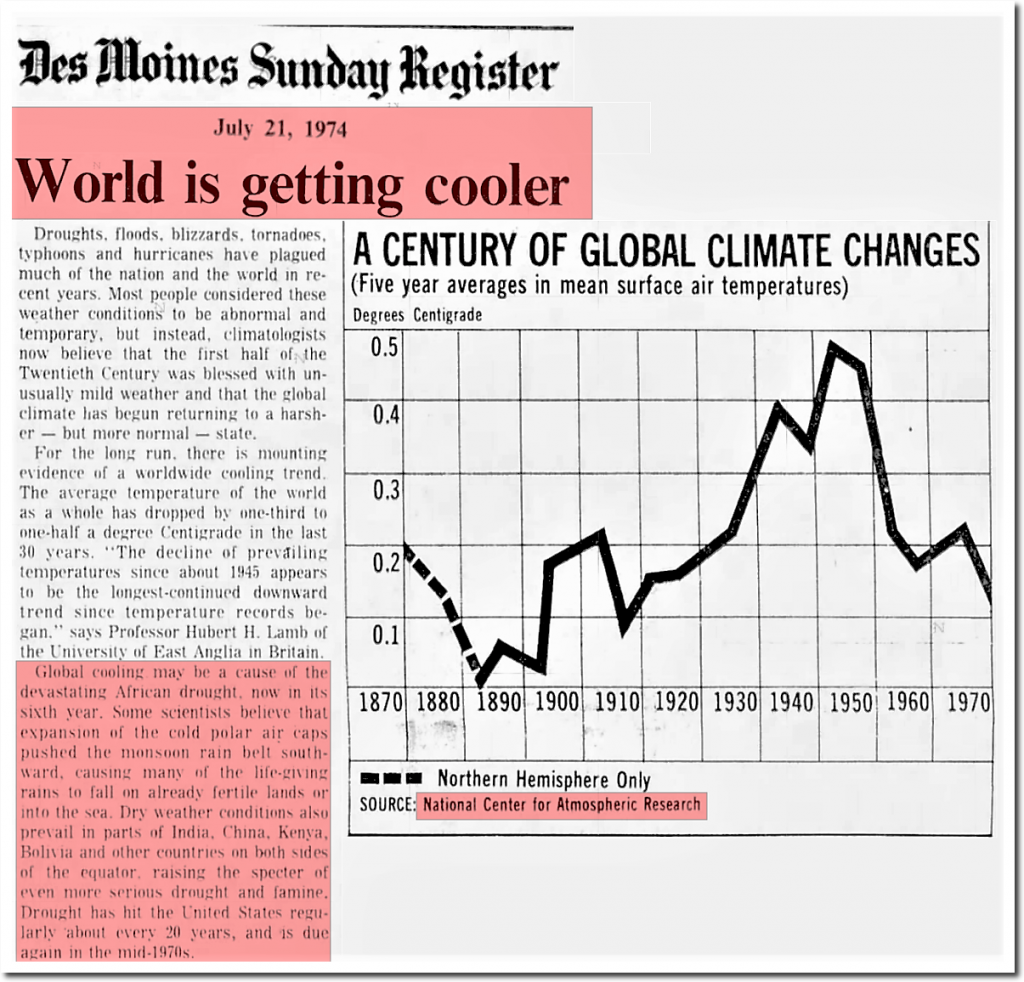 21 Jul 1974, 13 – The Des Moines Register at Newspapers.com
The global warming hiatus, which was central to the IPCC report, has been erased.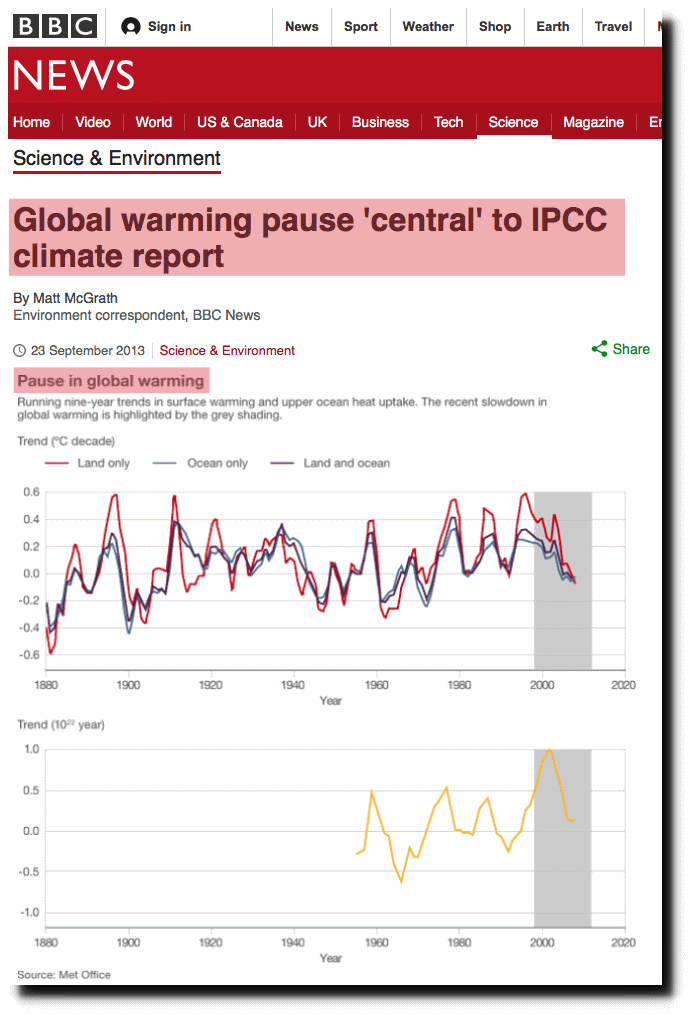 Global warming pause 'central' to IPCC climate report – BBC News
The 1921-1979 cooling, reported by Tom Karl, has been erased and turned into 0.5C warming.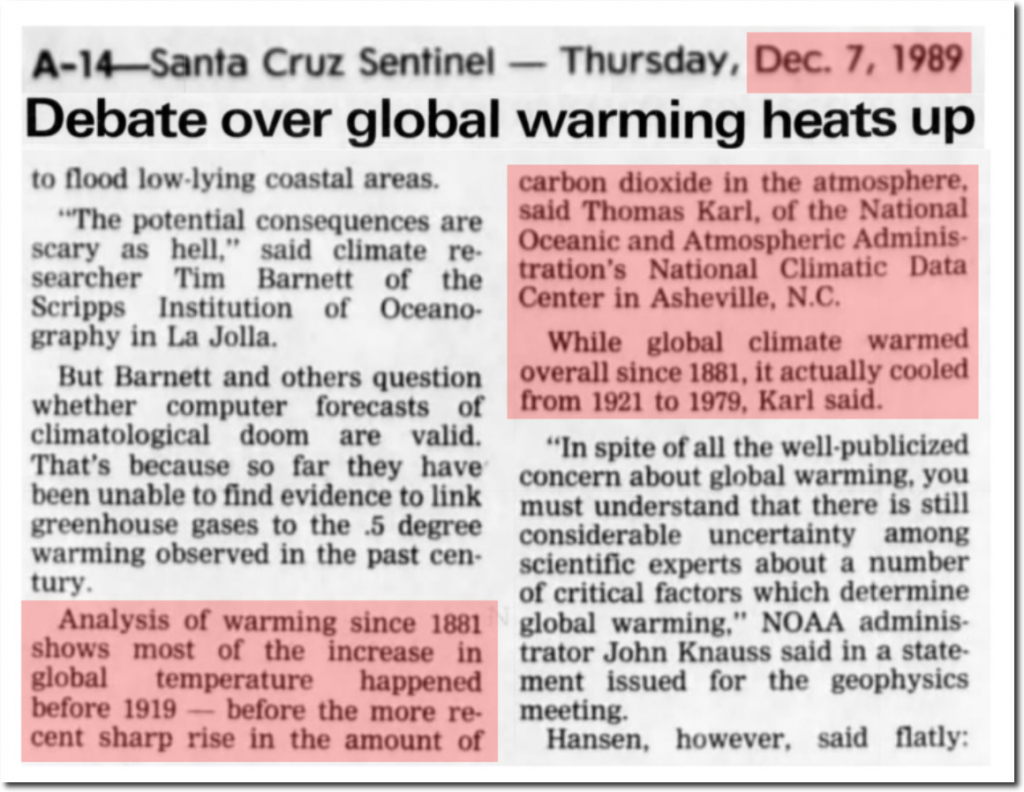 07 Dec 1989, Page 14 – Santa Cruz Sentinel at Newspapers.com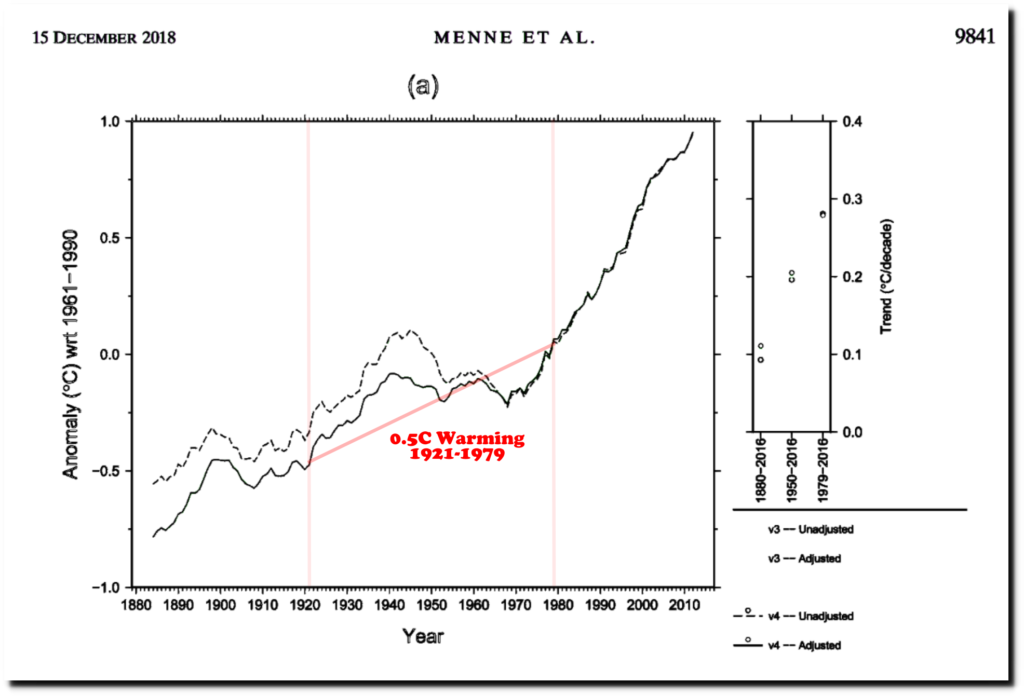 Briffa's trees has been erased.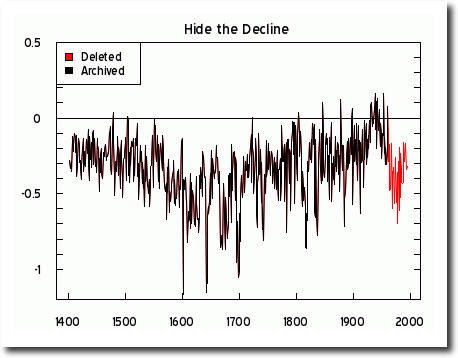 And the entire ice age scare has been erased.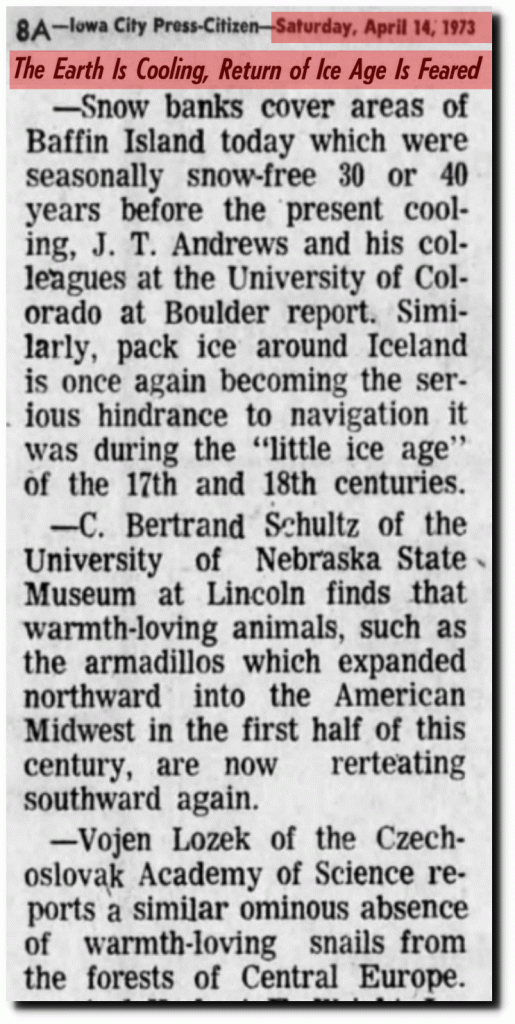 14 Apr 1973, Page 8 – Iowa City Press-Citizen
THE ROLE OF NOAA'S CLIMATE PREDICTION CENTER IN THE DEVELOPMENT OF CLIMATE SERVICES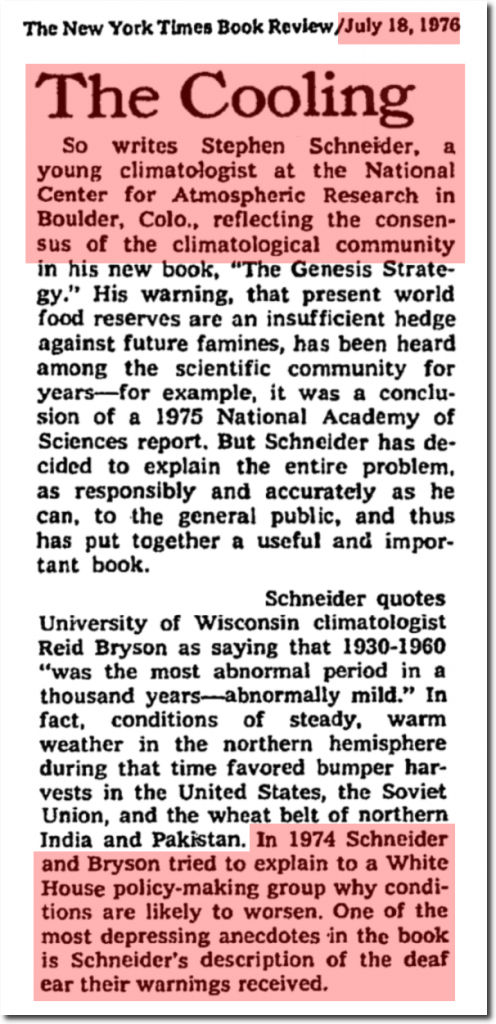 The Genesis Strategy – The New York Times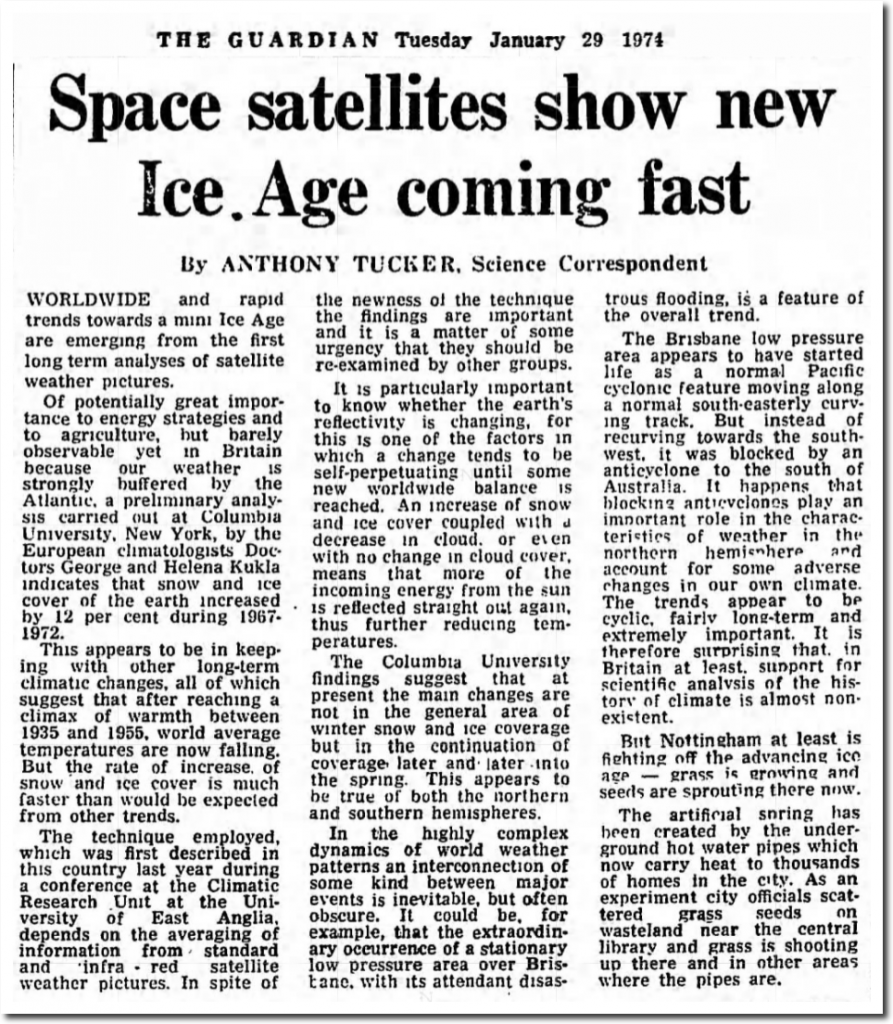 29 Jan 1974, 5 – The Guardian at Newspapers.com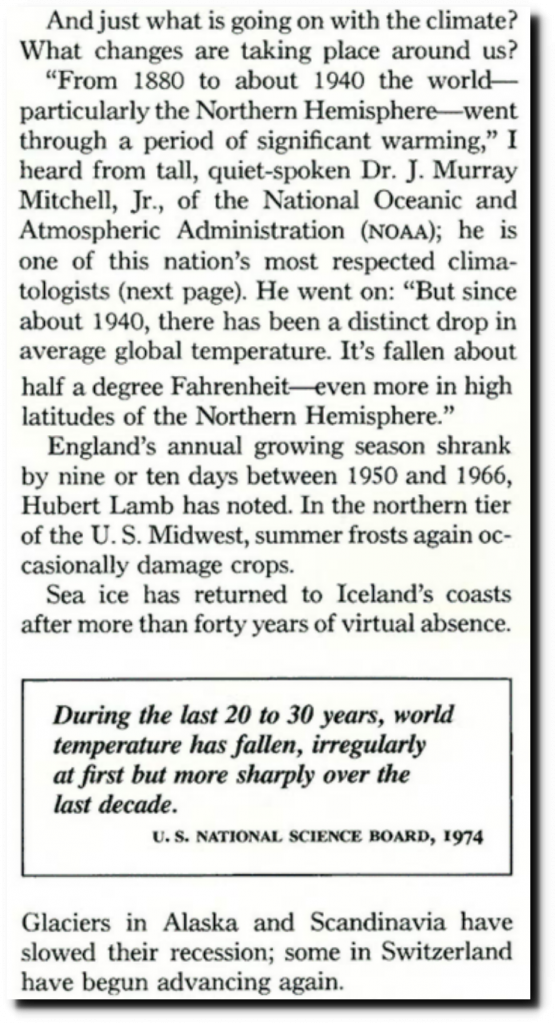 The National Geographic Archive | November 1976 | page 1
There was unanimous consensus that earth was cooling.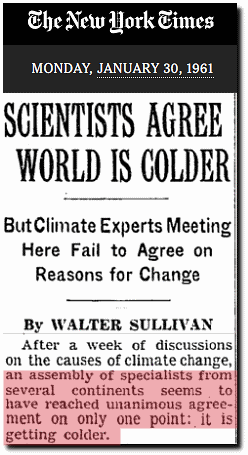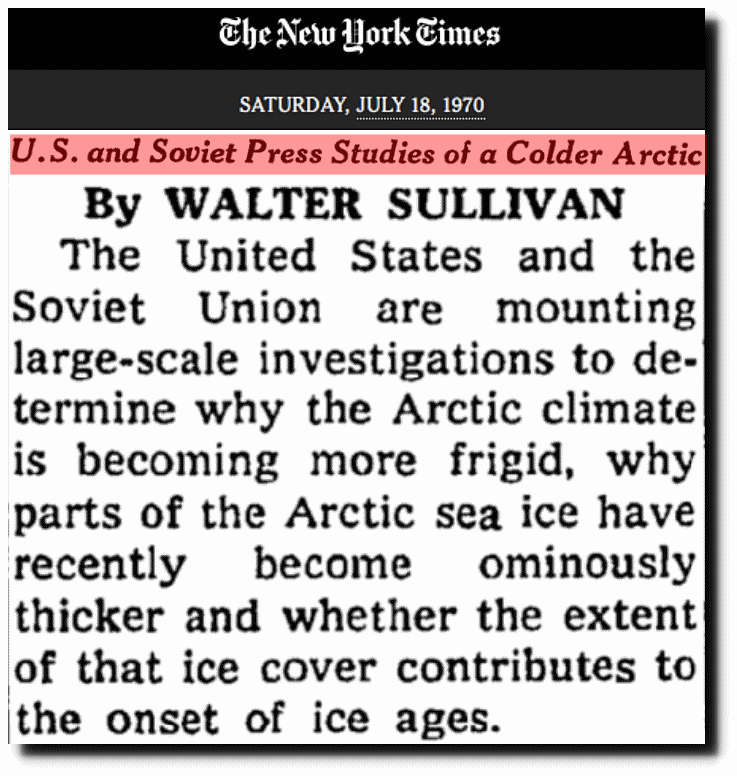 U.S. and Soviet Press Studies of a Colder Arctic – The New York Times
The surface temperature record is completely fraudulent, and they are doing it right in front of everyone's faces.
via Real Climate Science
October 8, 2019 at 10:57PM