All Problems Can Be Solved By New Taxes
The Washington Post says Americans should be taxed in order to prevent bad weather caused by Chinese power plants, and they believe their thinking is progressive.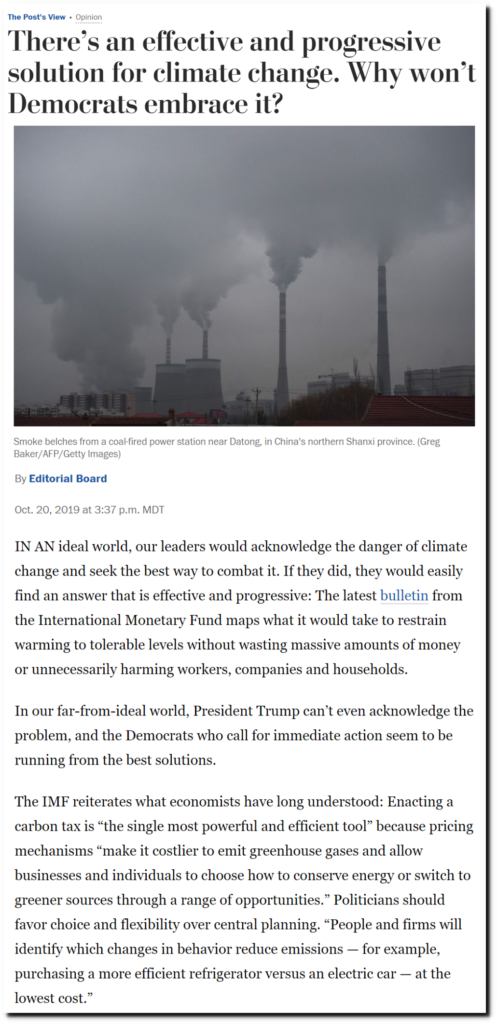 A carbon tax is an effective and progressive solution for climate change. Why won't Democrats embrace it? – The Washington Post
This entry was posted in
. Bookmark the
.
via Real Climate Science
October 21, 2019 at 04:33AM