Victoria Falls… to a 'trickle' because of global warming?
Always wear a bib when 'feeding climate change fears.'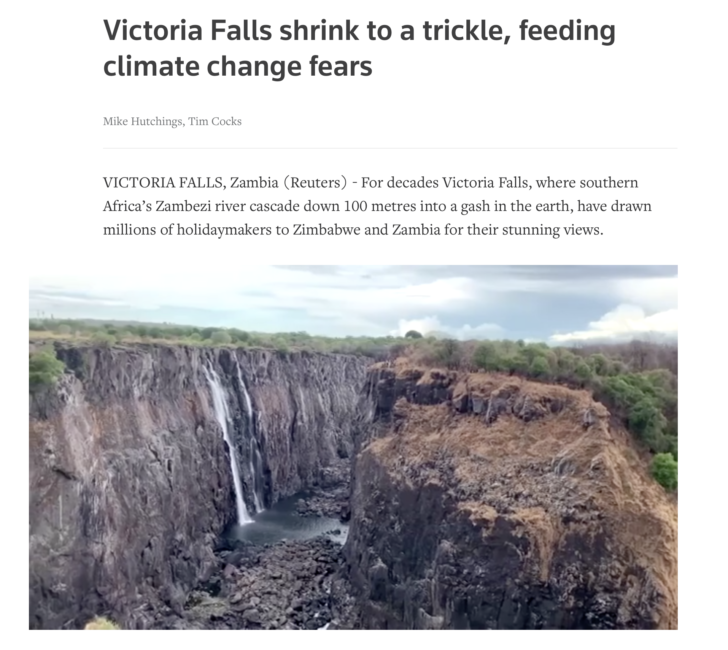 So it looks like Victoria Falls was brought to a 'trickle' in February 1950 — about 100 ppm CO2 ago… about 50-50 ppm CO2 below what James Hansen says is the ideal CO2 level.


Like fishin' with dynamite.
via JunkScience.com
December 7, 2019 at 01:58PM