March To Destroy Civilization Continues
The New York Times doesn't want you to work, leave your home, travel, or eat. They also don't want you to hear accurate or sensible information on any topic.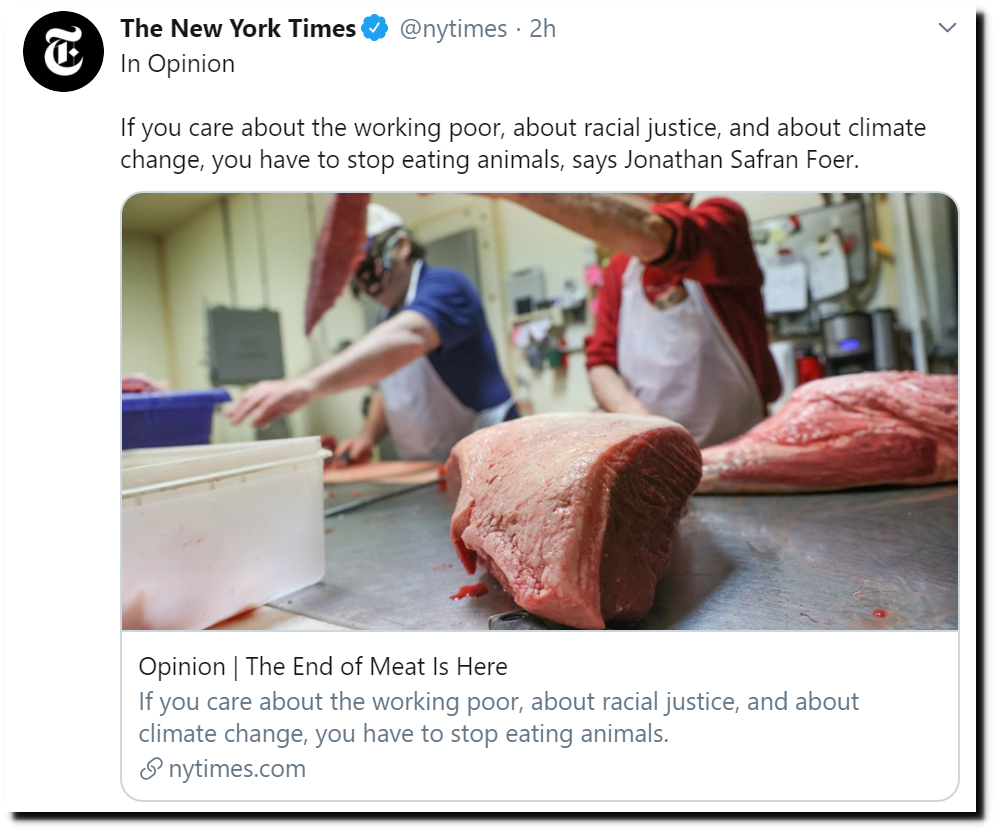 Opinion | The Coronavirus and a World Without Meat – The New York Times
This entry was posted in
. Bookmark the
.
via Real Climate Science
May 21, 2020 at 08:57AM