Revisiting COVID Alarmists
A month ago, Georgian John Varner went into hiding after the state reopened.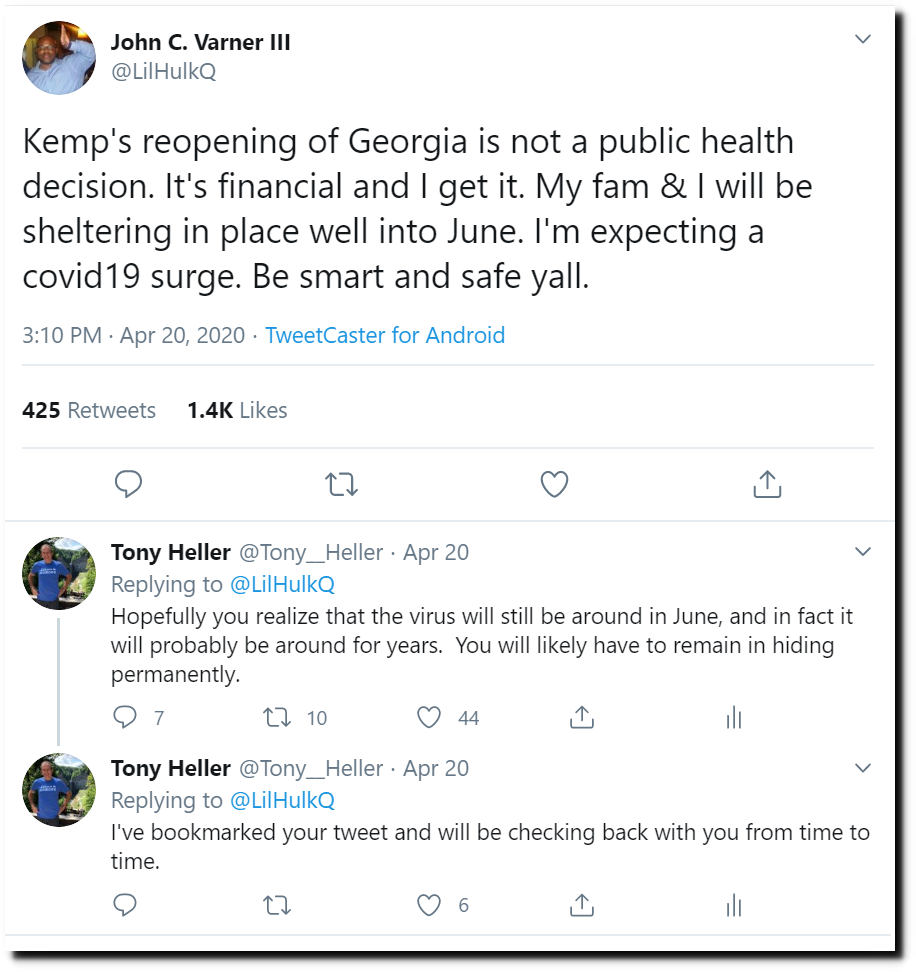 John was wrong, Georgia never had his predicted surge.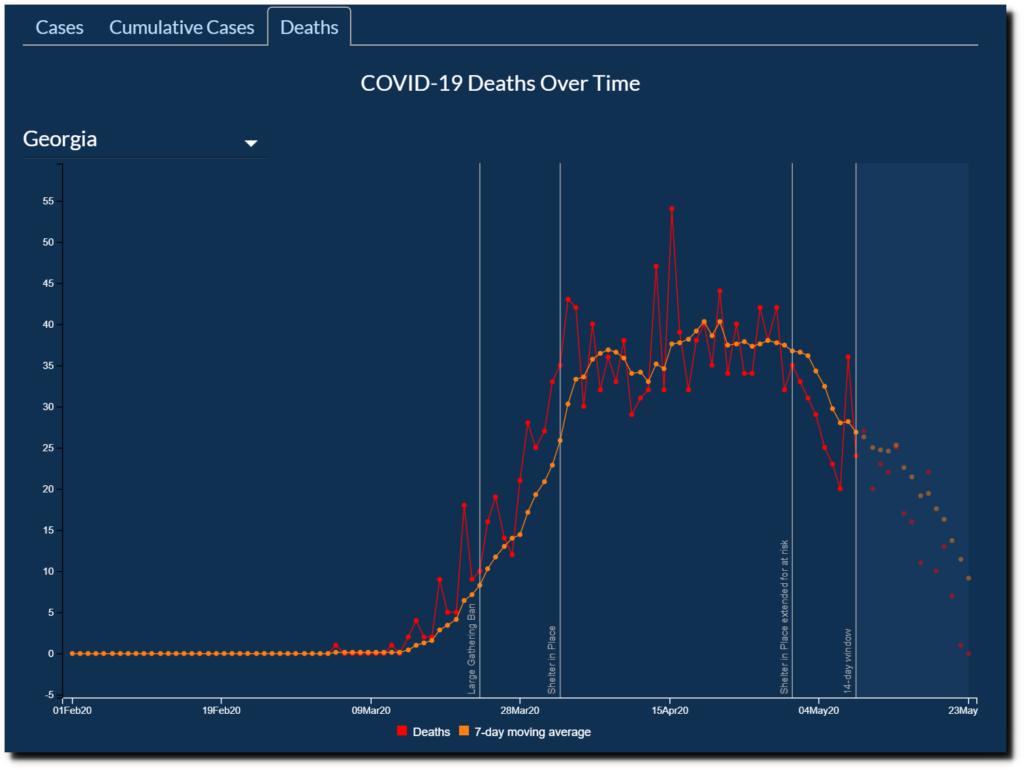 COVID-19 Status Report | Georgia Department of Public Health
COVID alarmism is based on misinformation, not science.
This entry was posted in
. Bookmark the
.
via Real Climate Science
May 23, 2020 at 03:40PM