Latest Climate Fraud From Twitter And The New York Times
Twitter and the New York Times are running this story about fires in the Pantanal Wetlands in Brazil, saying they are "worsened by climate change."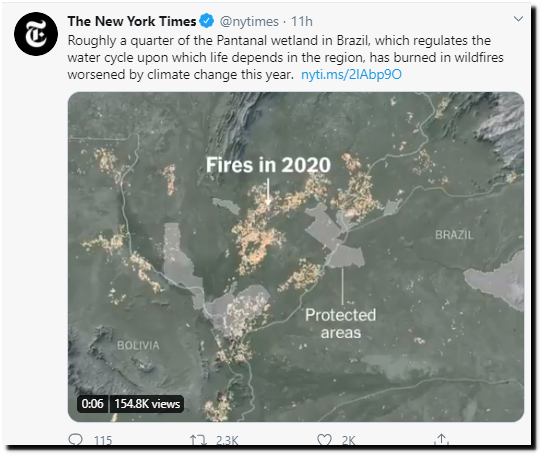 Here is the same story from 1996.  The fires are set intentionally to renew the shrivelled grass.
"the rain sometimes vanishes for four months at a time, it is a different world, parched and dusty and thick with smoke from fires set in an effort to renew the shriveled grass."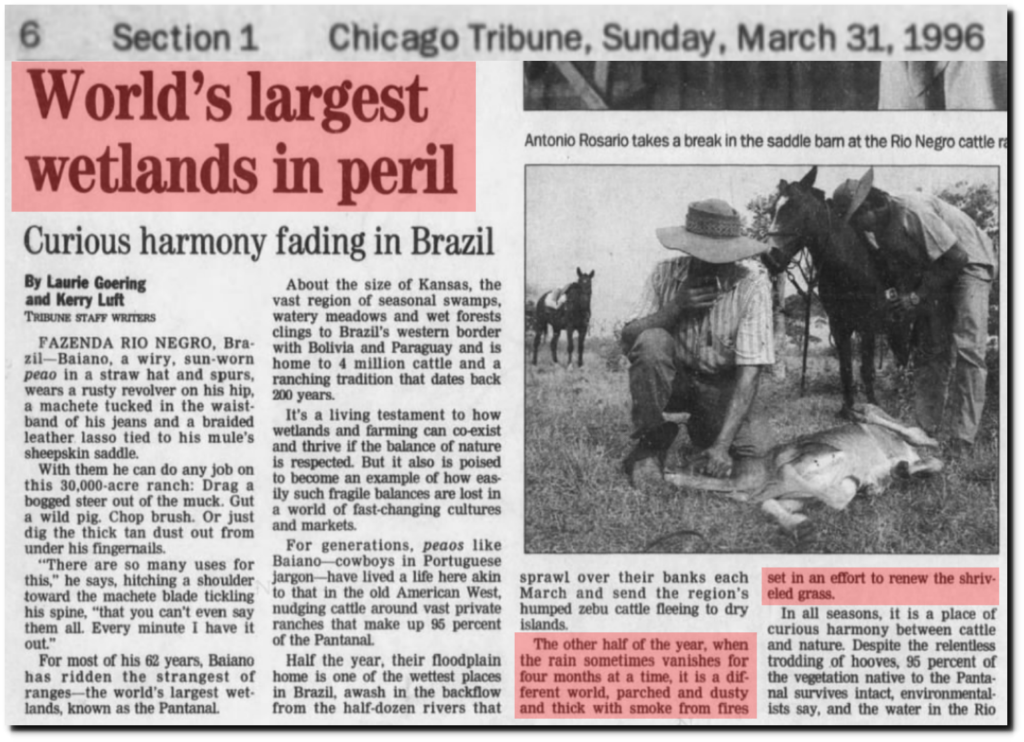 This entry was posted in
. Bookmark the
.
via Real Climate Science
October 17, 2020 at 05:48PM