Number Of Typhoons Formed From January Through October Between 1951 And 2020
I checked the data for typhoons until October 31, 2020.
Looking at the data for October alone, the number of typhoons formed has been trending down since 1951.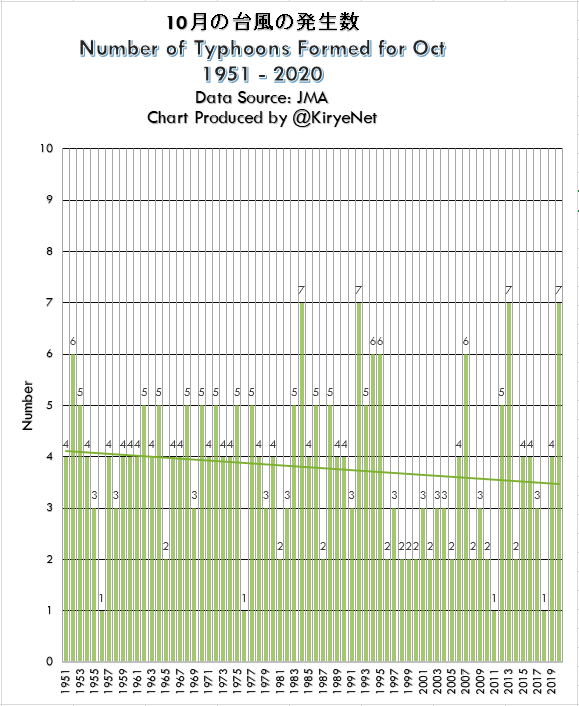 ▲Data Source:  Japan Meteorological Agency (JMA)
The number of typhoons formed from January through October between 1951 and 2020 also shows a downward trend.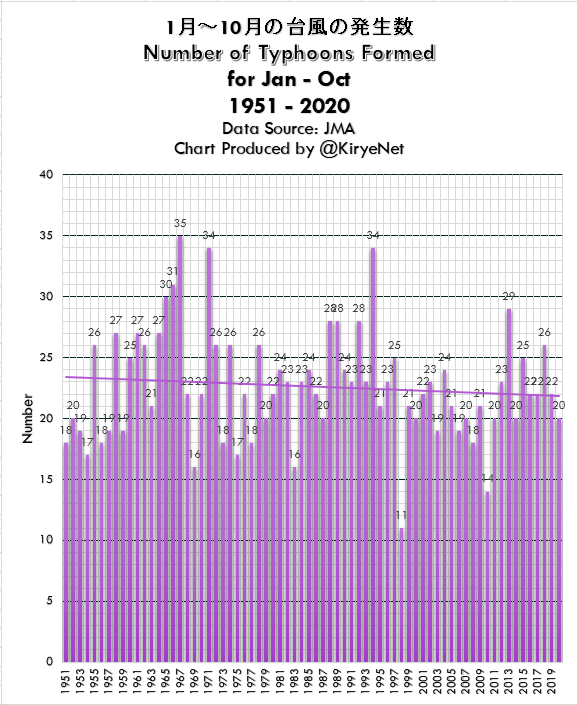 In addition, as November 2, 2020, the number of typhoons landing in Japan this year is still zero.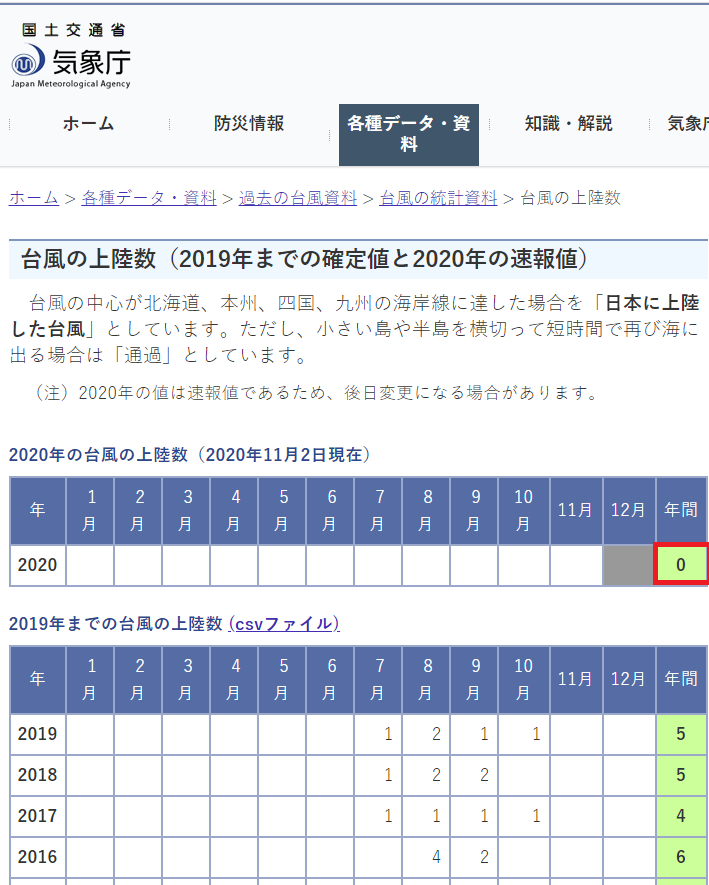 This entry was posted in
. Bookmark the
.
via Real Climate Science
November 7, 2020 at 12:12PM