"worst fire season on record."
The press claims that this was the "worst fire season on record" and that we "need a comprehensive strategy."

The reality is that burn acreage was below the long-term average.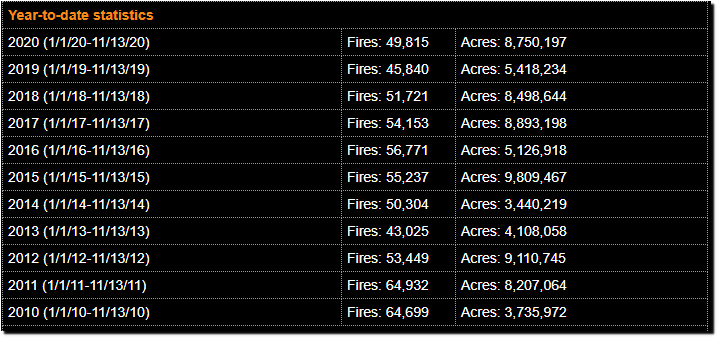 https://www.nifc.gov/fireInfo/nfn.htm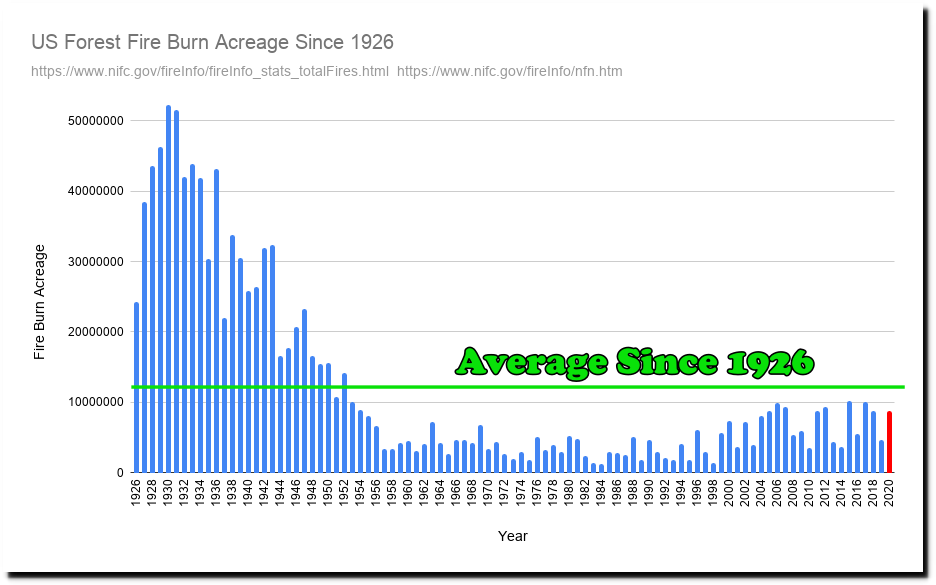 https://www.nifc.gov/fireInfo/fireInfo_stats_totalFires.html
I live close to three of the largest fires in Wyoming and Colorado – which occurred in the Medicine Bow National Forest.  I took this picture there a few days ago, and it is pretty obvious what the problem is.  A century of fire suppression has left a massive fuel load on the ground, which is ready to burn.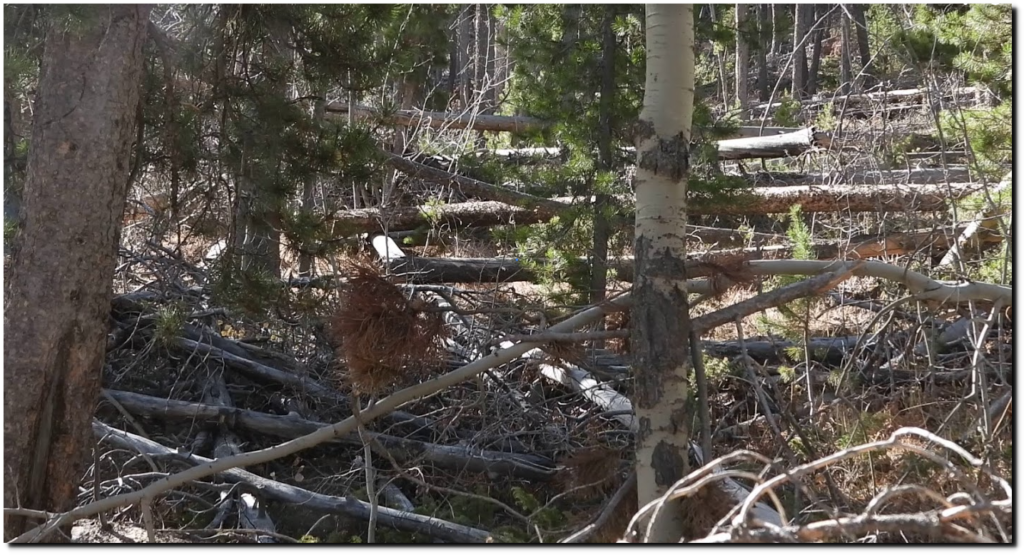 This entry was posted in
. Bookmark the
.
via Real Climate Science
November 14, 2020 at 09:51AM