The World Economic Forum has discovered life on Venus!
Less than one billion years ago, the climate dramatically changed due to a runaway greenhouse effect. It can be speculated that an intensive period of volcanism pumped enough carbon dioxide into the atmosphere to cause this great climate change event that evaporated the oceans and caused the end of the water cycle.
Was there ever life on Venus? | World Economic Forum
Climate modelers figured this out.
This hypothesis from the climate modellers inspired Sara Khawja, a master's student in my group (co-supervised with geoscientist Claire Samson), to look for evidence in Venusian rocks for this proposed climatic change event.
Then the article went on to show images of features they say were formed by water.
This is a repeat of one hundred years ago when scientists were sure they had discovered life on Mars.
The photographs show that the dark areas in Mars can only be explained by vegetation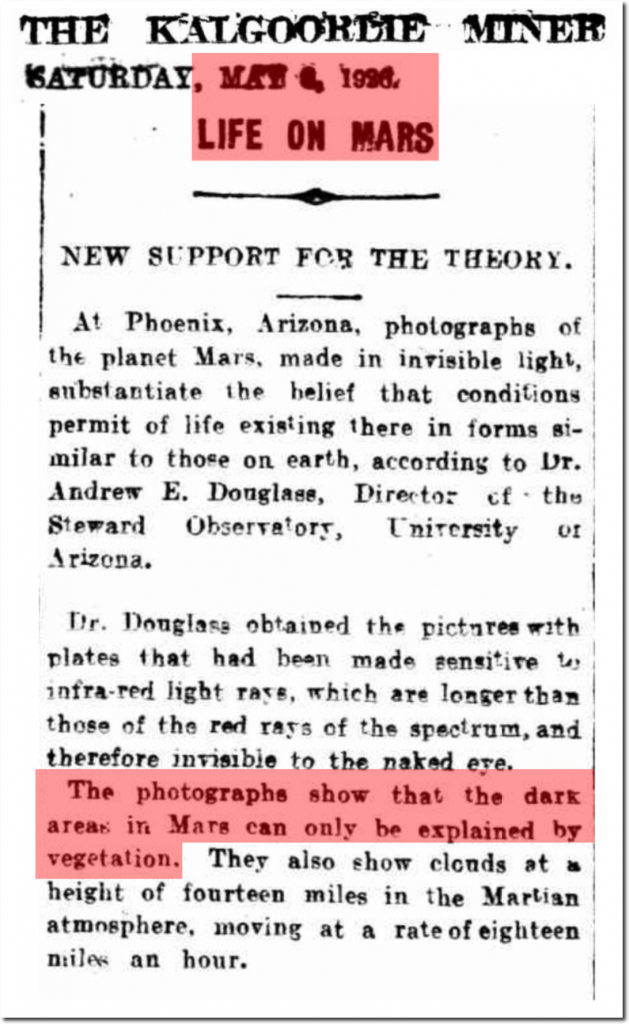 08 May 1926 – LIFE ON MARS – Trove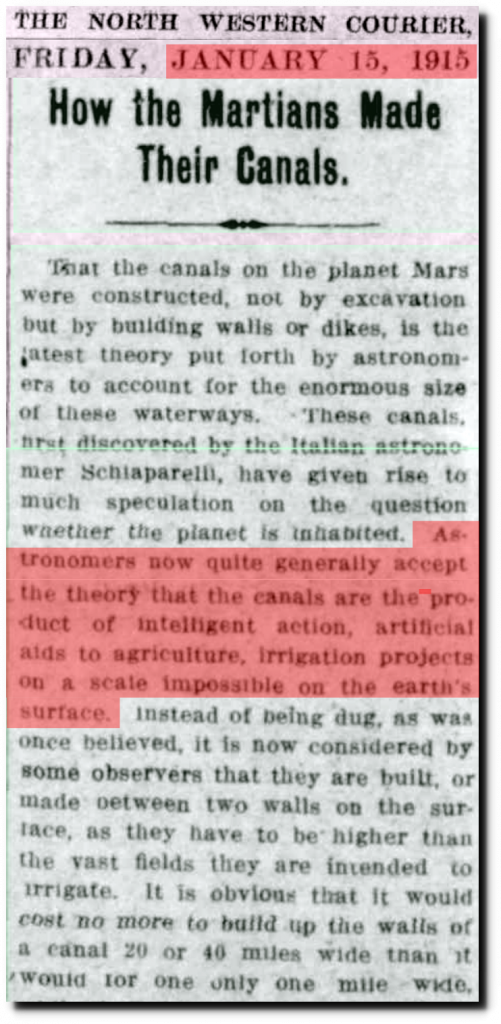 15 Jan 1915 – How the Martians Made Their Canals. – Trove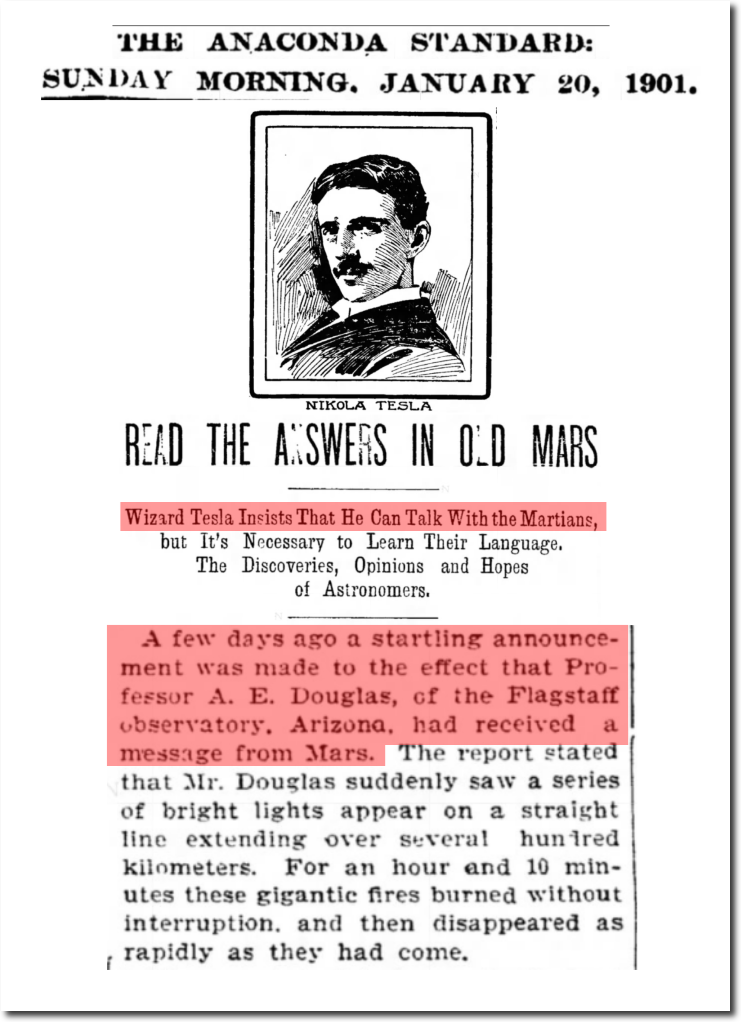 20 Jan 1901, Page 4 – The Anaconda Standard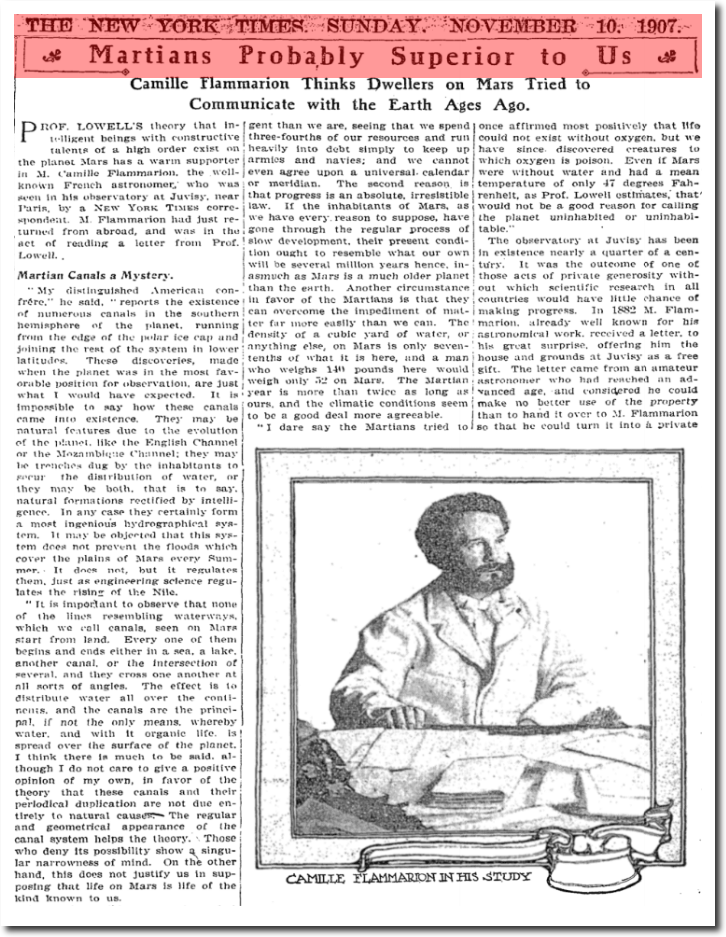 TimesMachine: November 10, 1907 – NYTimes.com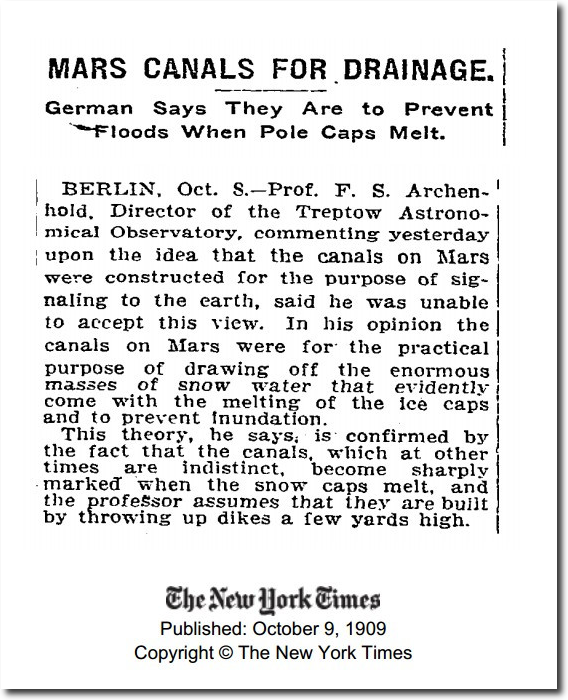 MARS CANALS FOR DRAINAGE. – German Says They Are to Prevent Floods When Pole Caps Melt.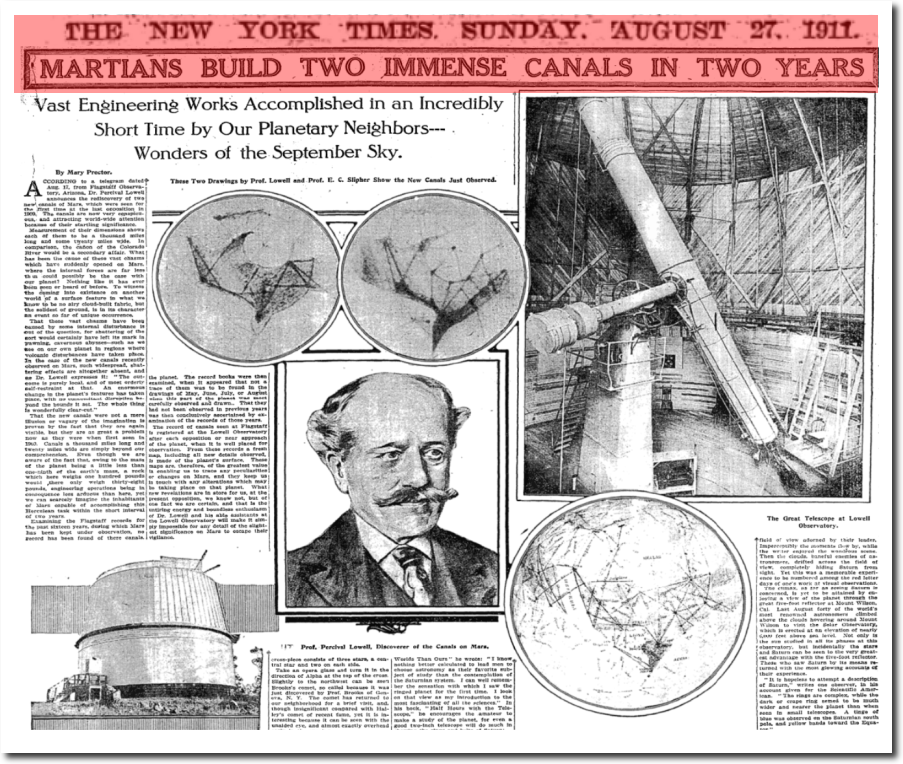 TimesMachine: August 27, 1911 – NYTimes.com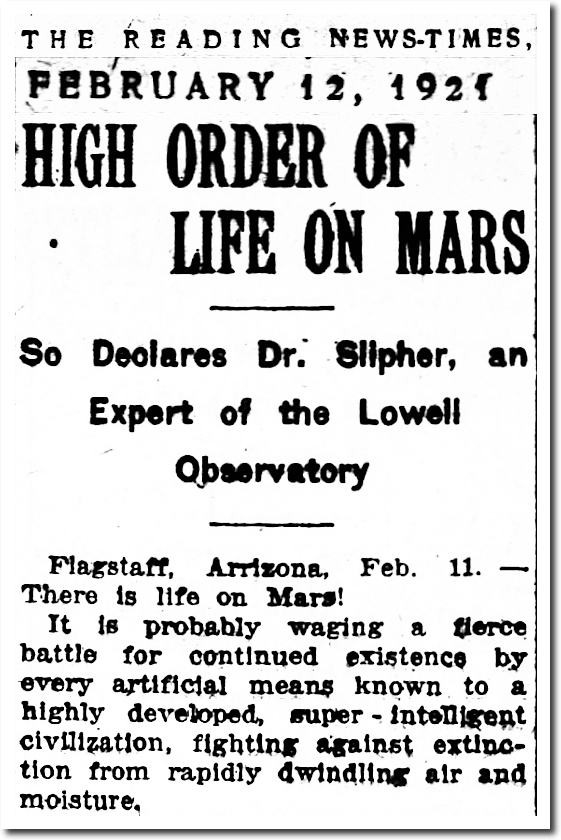 12 Feb 1921, Page 10 – Reading Times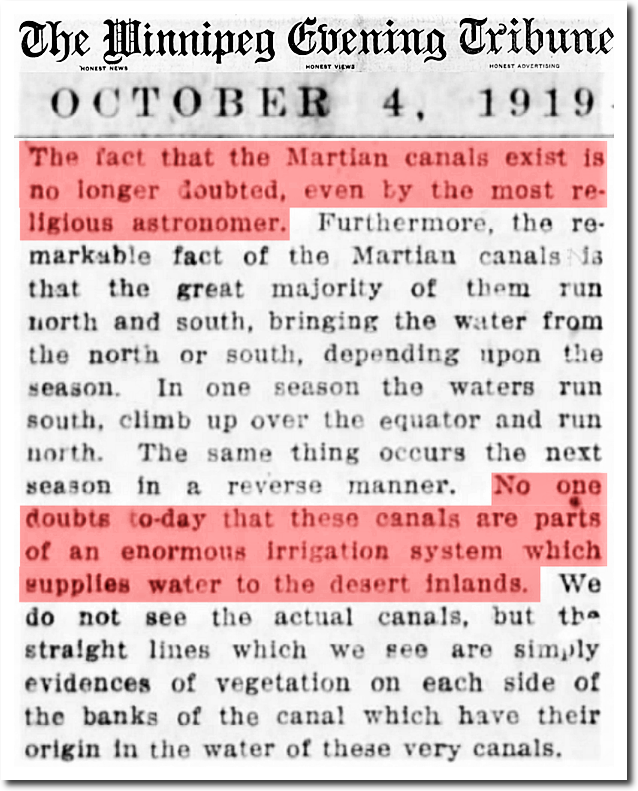 04 Oct 1919, Page 47 – The Winnipeg Tribune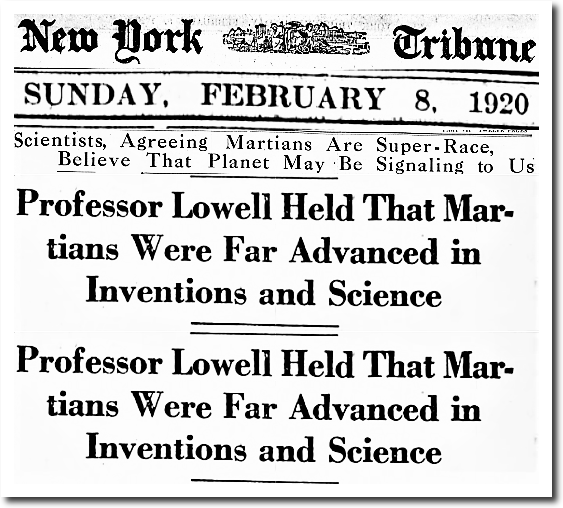 08 Feb 1920, Page 69 – New-York Tribune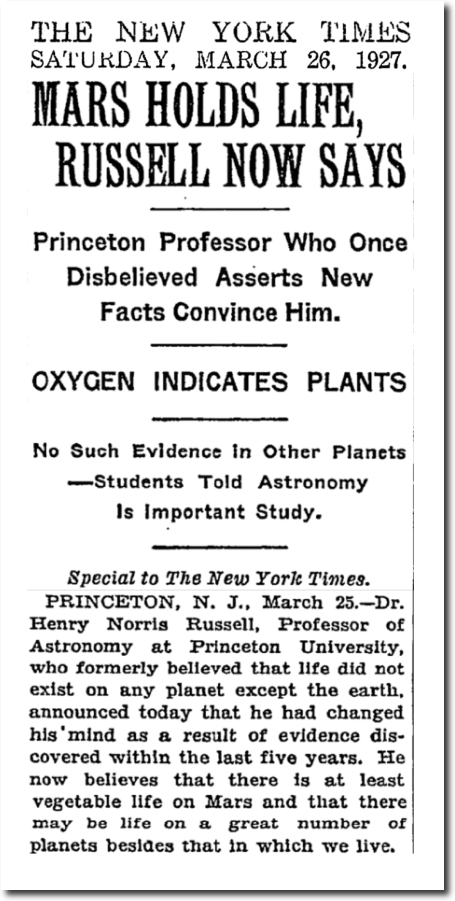 TimesMachine: March 26, 1927 – NYTimes.com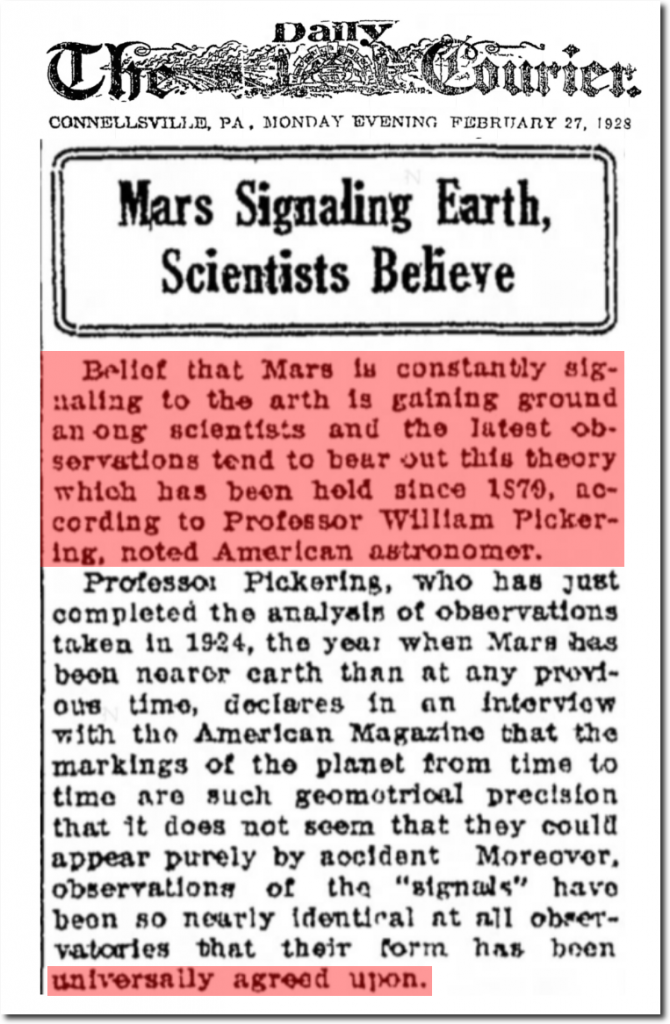 27 Feb 1928, Page 4 – The Daily Courier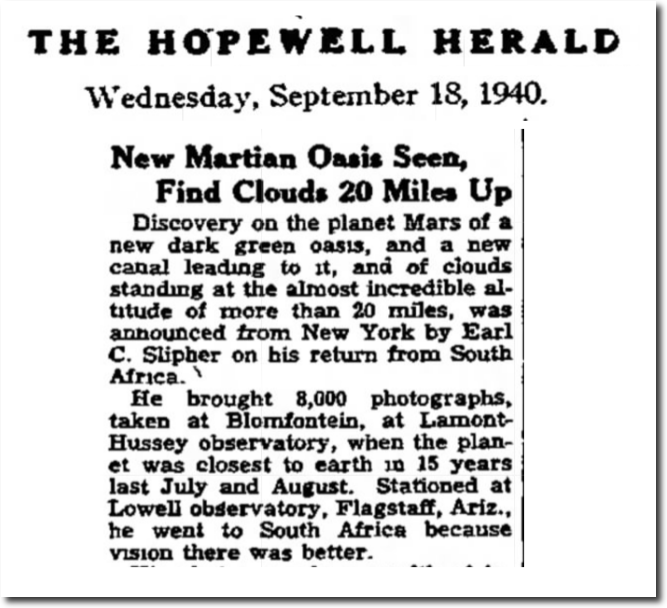 18 Sep 1940, Page 3 – The Hopewell Herald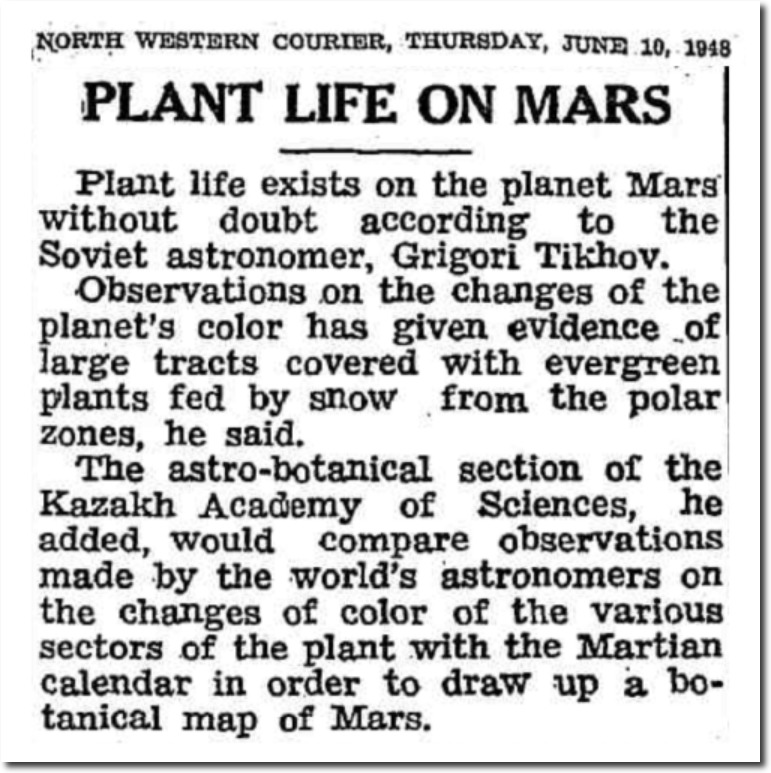 10 Jun 1948 – PLANT LIFE ON MARS – Trove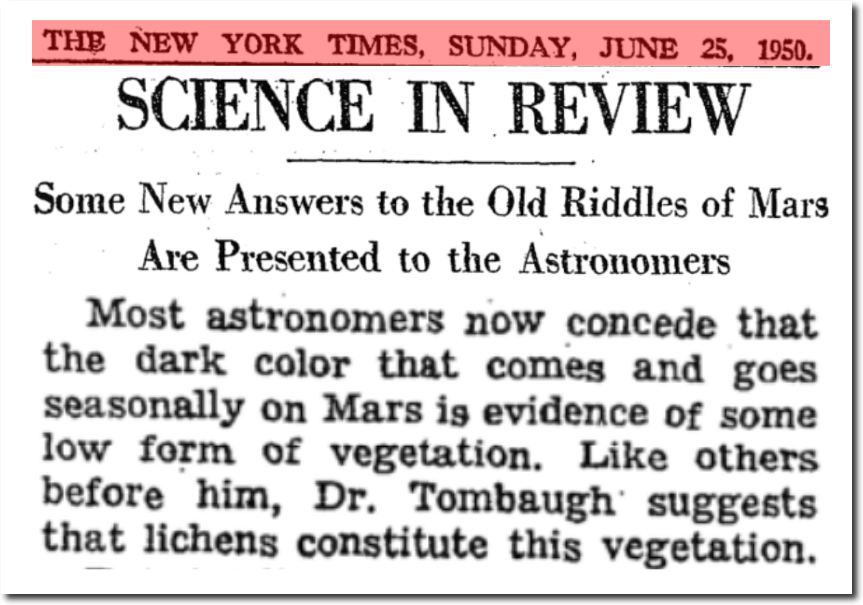 TimesMachine: June 25, 1950 – NYTimes.com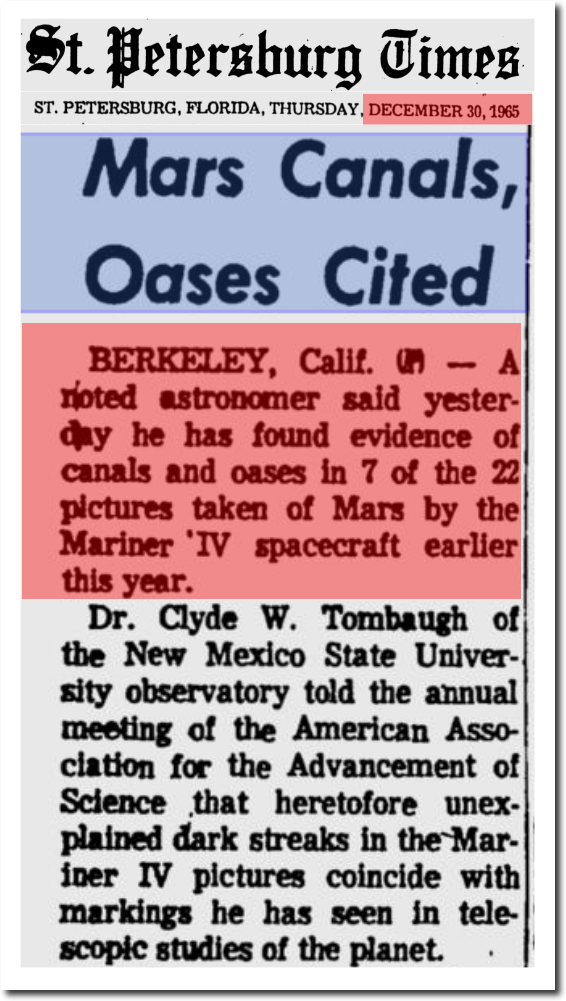 St. Petersburg Times – Google News Archive Search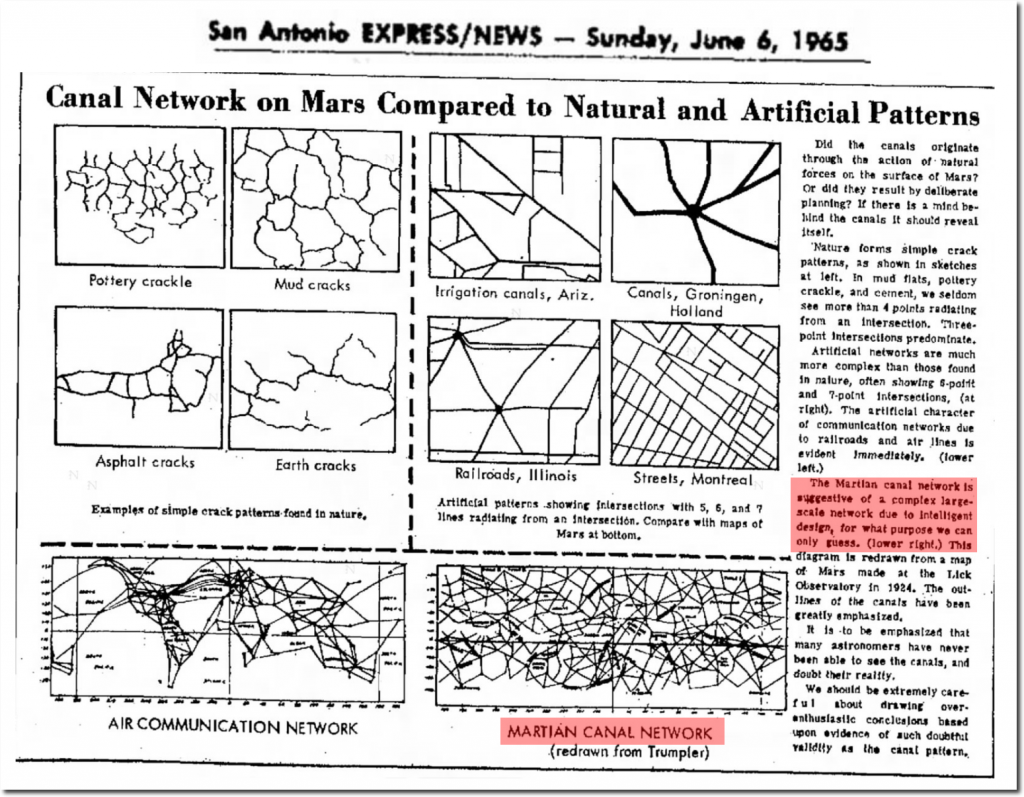 06 Jun 1965, Page 82 – Express and News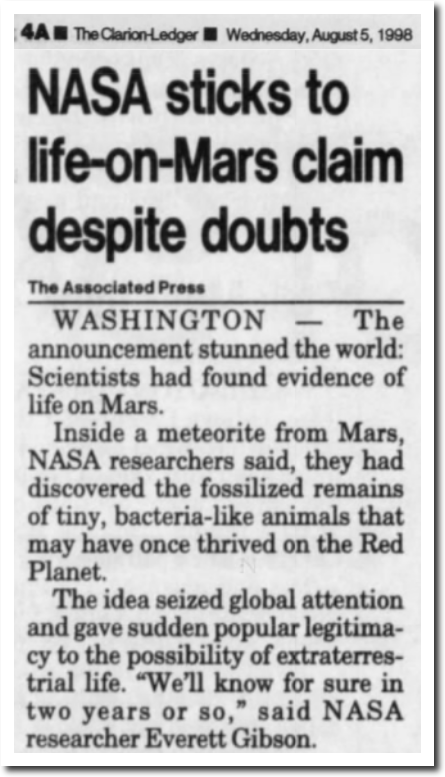 05 Aug 1998, Page 4 – Clarion-Ledger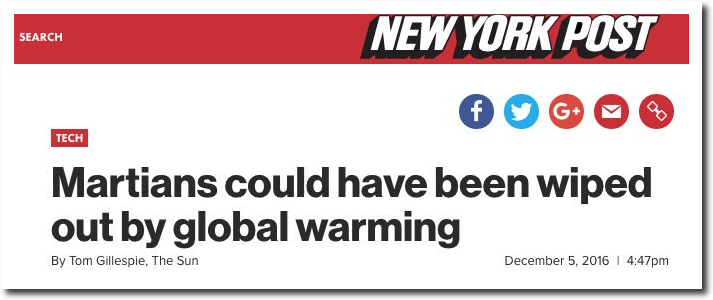 via Real Climate Science
December 19, 2020 at 08:55AM