By Paul Homewood
https://www.metoffice.gov.uk/research/climate/maps-and-data/uk-actual-and-anomaly-maps 
Reports of Storm In A Teacup Bella reminded me to look at autumn rainfall data.
Overall it has been a remarkably unremarkable autumn, with no part of the country experiencing anything remotely unusual. The England data in particular shows a notable absence of any long term trends at all.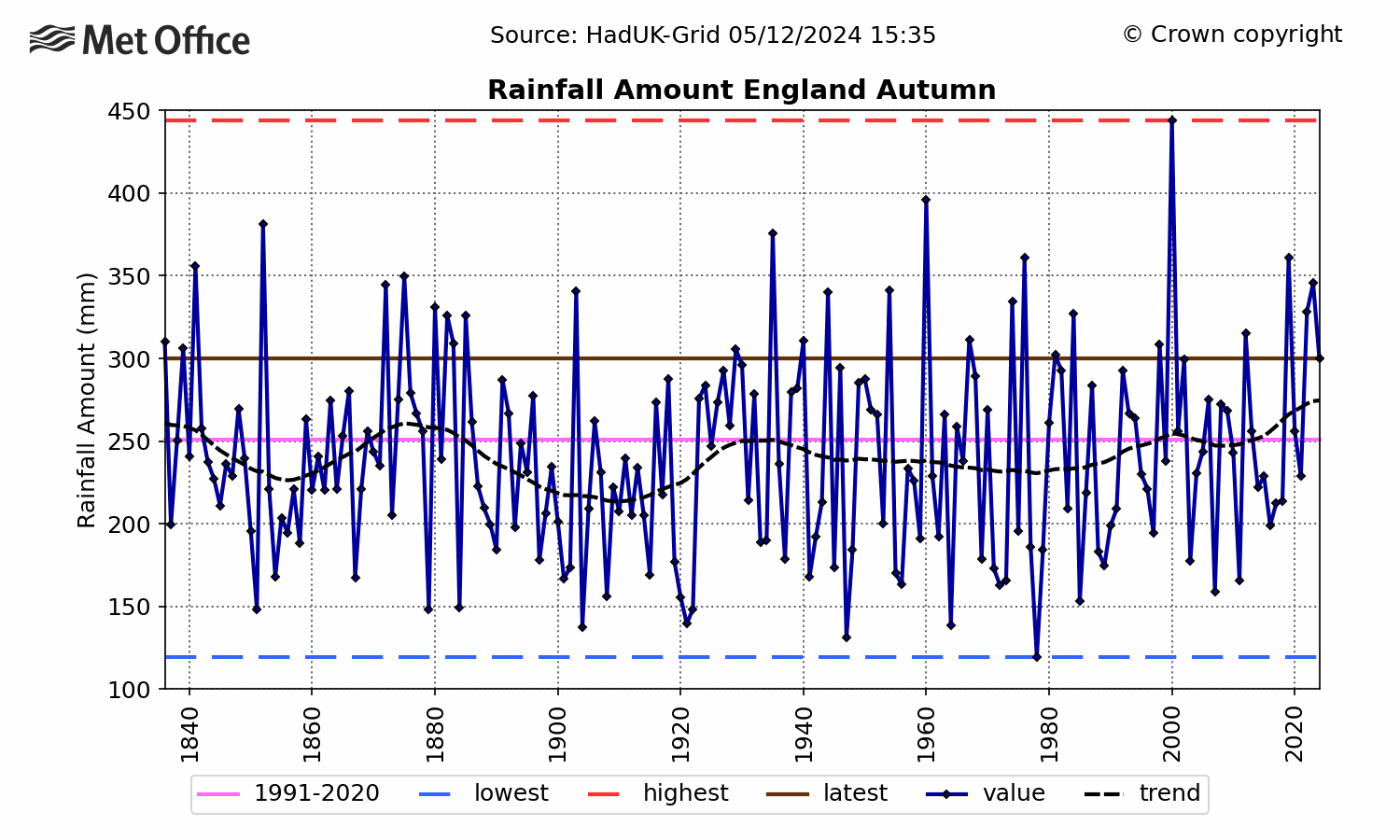 https://www.metoffice.gov.uk/research/climate/maps-and-data/uk-temperature-rainfall-and-sunshine-time-series
We await the December data, but I am not aware of anything out of the ordinary this month either.
via NOT A LOT OF PEOPLE KNOW THAT
December 28, 2020 at 04:12AM