Petermann Glacier Update
The Petermann Glacier in Greenland has grown five miles over the past eight years.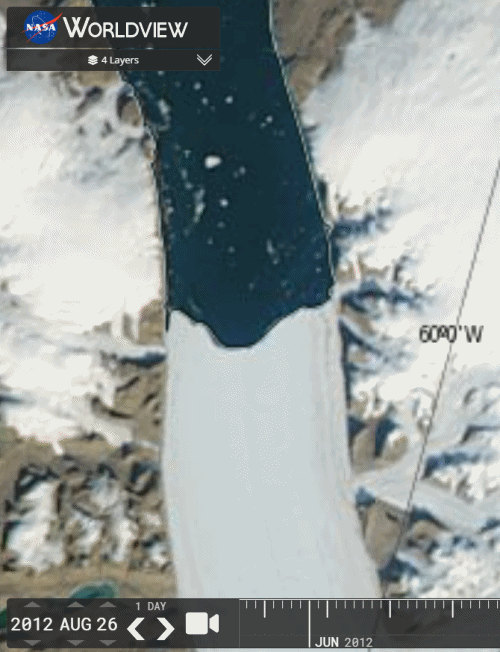 The press made a big deal out a calving event which occurred there in 2012.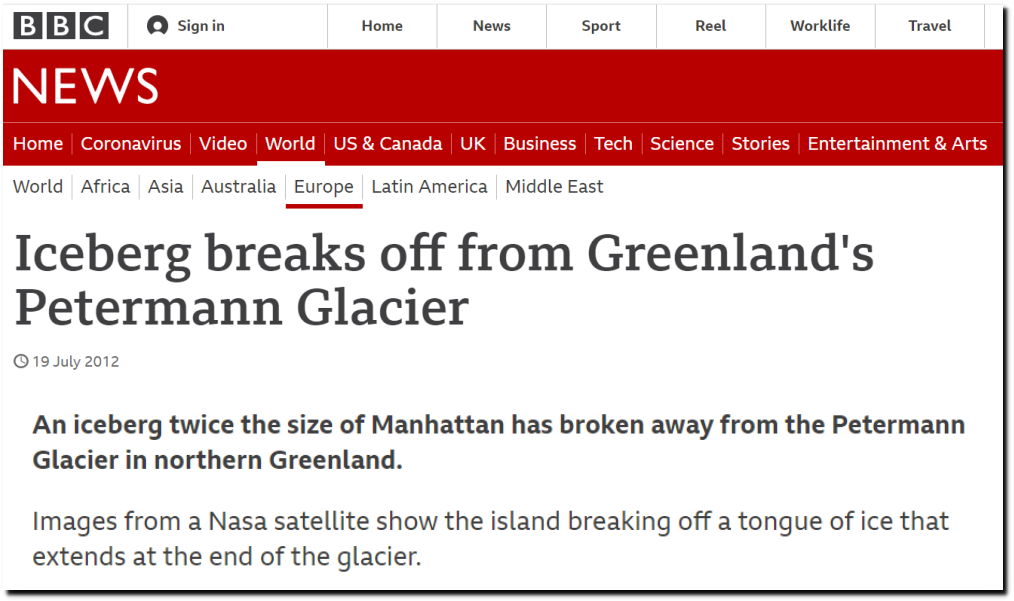 Link
The size of the glacier is nearly the same as it was in 2011.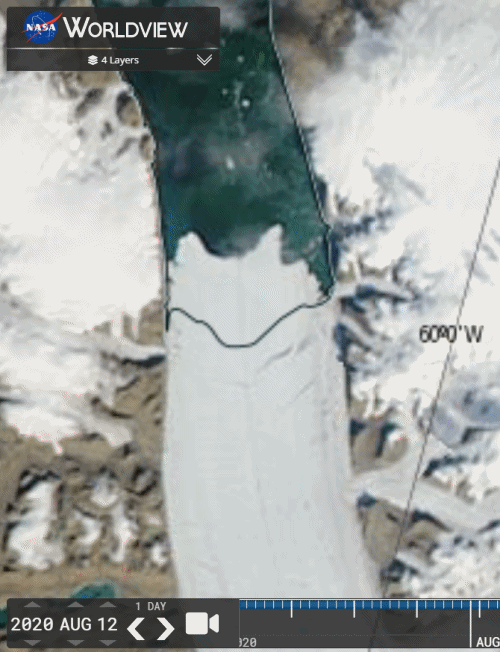 This entry was posted in
. Bookmark the
.
via Real Climate Science
January 6, 2021 at 09:04AM