Criminals And Criminal Fact Checkers
During October, President Trump said that Biden planned to end fracking.  The usual criminals in the "fact checking" business weighed in and said it was a false claim.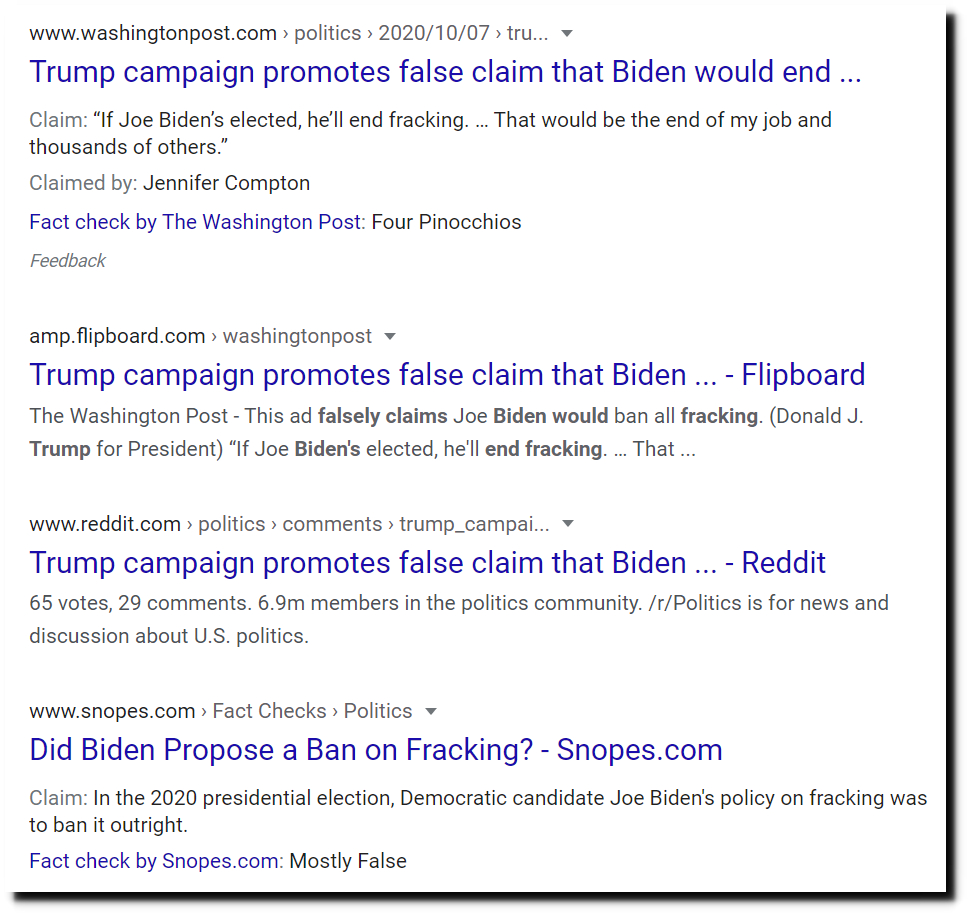 At the Vice-Presidential debate, Kamala Harris said :
"Joe Biden will not ban fracking. That is a fact"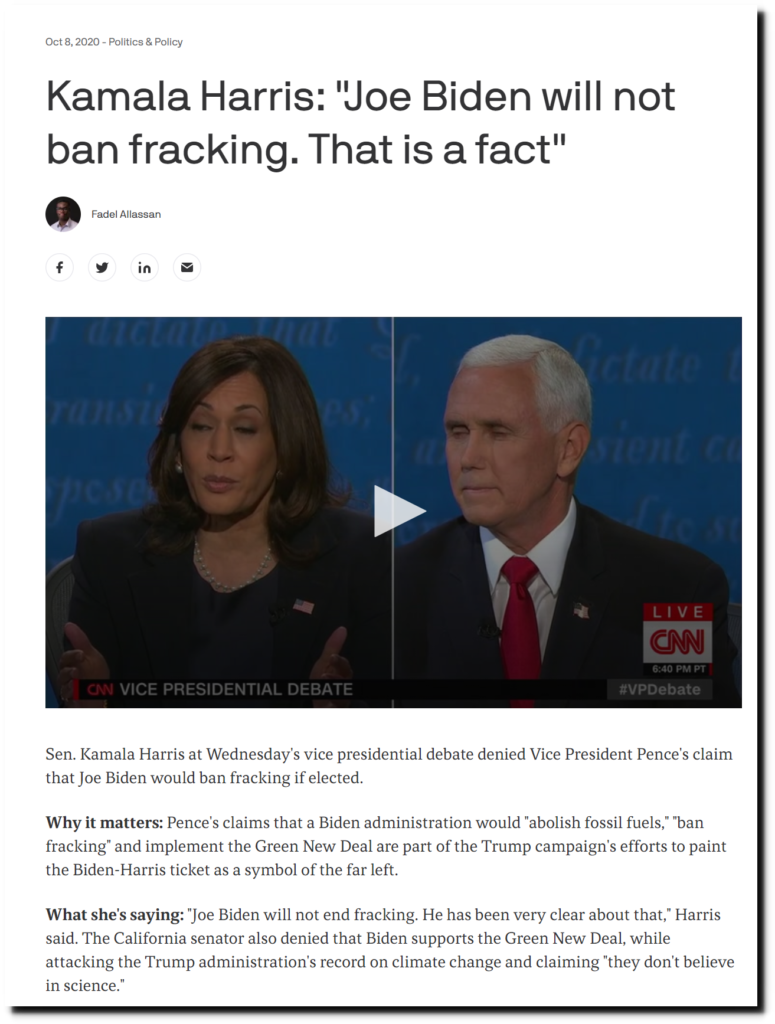 And on the first day of the Biden administration, they said they were implementing  a fracking ban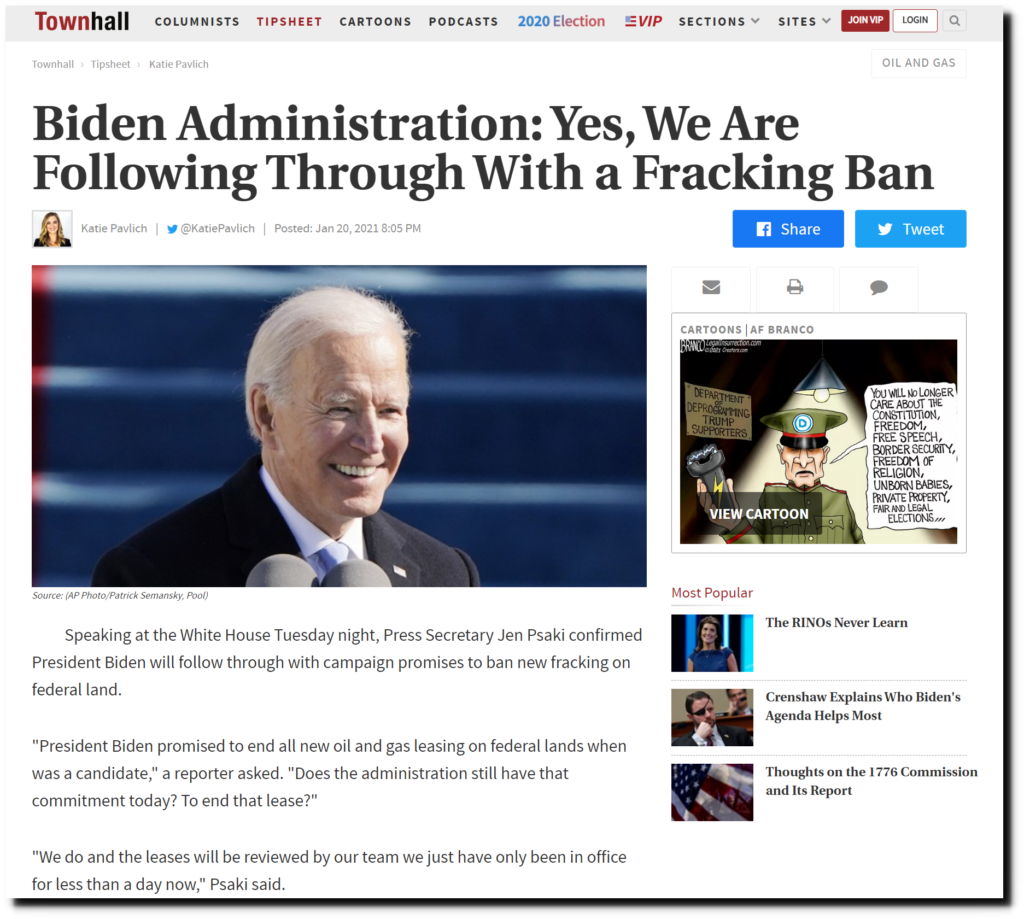 Biden Administration: Yes, We Are Following Through With a Fracking Ban by Katie Pavlich
This entry was posted in
. Bookmark the
.
via Real Climate Science
January 21, 2021 at 09:23AM