"Scientists Explain"
Two hundred years ago, Galveston Bay froze.
Like a runaway locomotive pulling only refrigerator cars, the cold air swept over the entire state. Moving from northwest to south, on February 12-14 (the dates varying with the progression of the cold front) Abilene dropped to -23; Denison reached -16; Fort Worth-Dallas saw -10 degrees, Waco -5, Austin -1 and San Antonio -4. (Children enjoyed skating on the frozen San Antonio River.) On the border at Laredo the mercury remained above zero, but only by 5 degrees. Corpus Christi dropped to 11 degrees, Brownsville experienced a 12 degree low and Galveston chilled to 8 degrees. Much of Galveston Bay froze, (as did part of Corpus Christi Bay to the south).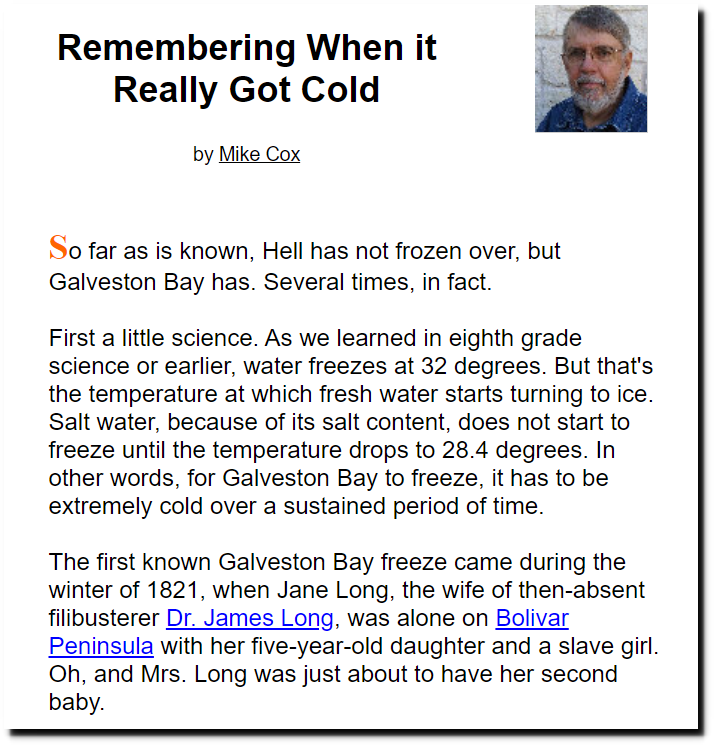 Remembering When it Really Got Cold.
On January 12, 1886 Galveston got six inches of snow, and on Valentines Day 1895, Galveston got fourteen inches of snow.
15 Feb 1895, Page 8 – The Galveston Daily News at Newspapers.com
Five years later Galveston was destroyed by a hurricane, which was the deadliest natural disaster in US history.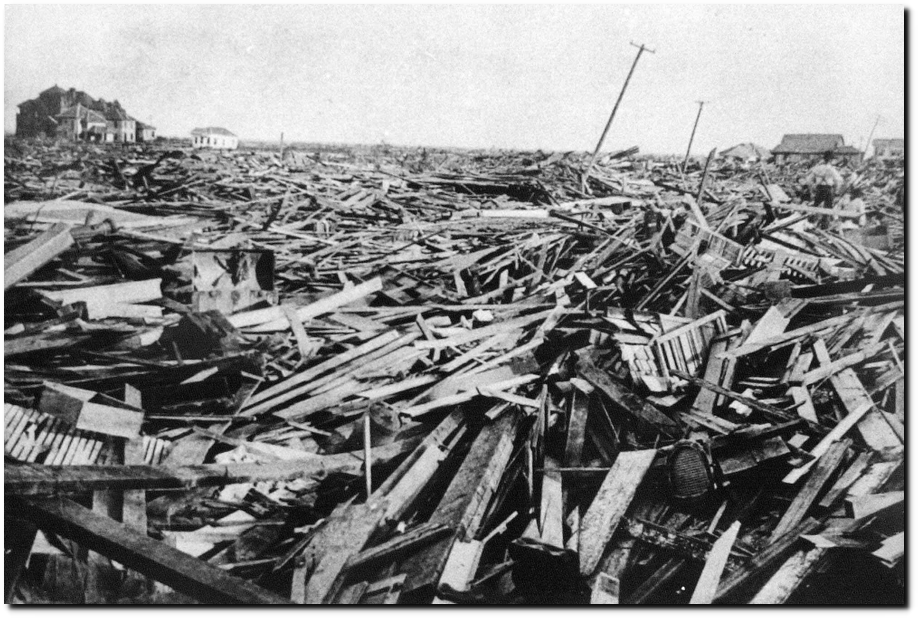 In 1915, Galveston was again devastated by a major hurricane.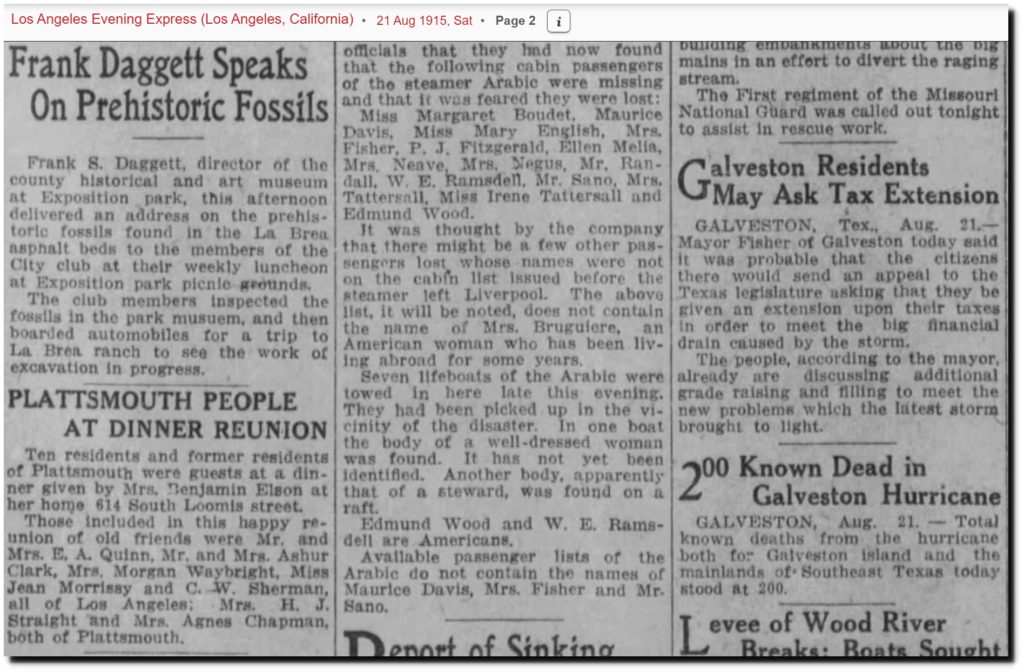 21 Aug 1915, 2 – Los Angeles Evening Express at Newspapers.com
But now, "scientists explain" that snow in Galveston is evidence of "climate change."

What's the science behind the 'totally topsy-turvy' winter weather? – CSMonitor.com
This entry was posted in
. Bookmark the
.
via Real Climate Science
February 20, 2021 at 08:26AM