Washington Post : Cherry Blossoms Will Bloom In February
Nine years ago, the Washington Post predicted cherry blossoms booming in February.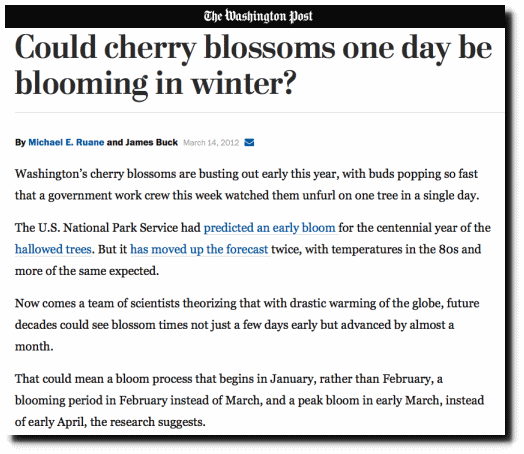 Could cherry blossoms one day be blooming in winter? – The Washington Post
February afternoon temperatures have been declining for a century in the US, and this month so far has been the coldest of the past century.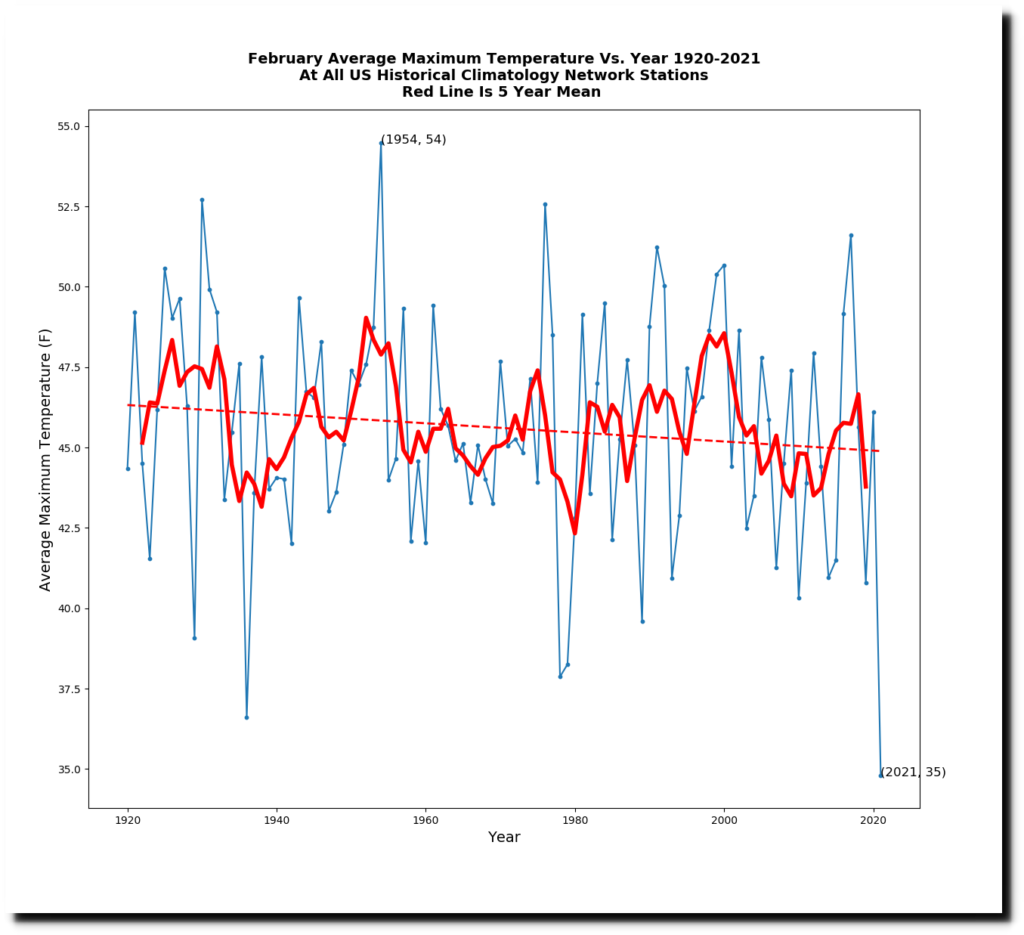 The percent of days above freezing has also been the lowest on record so far.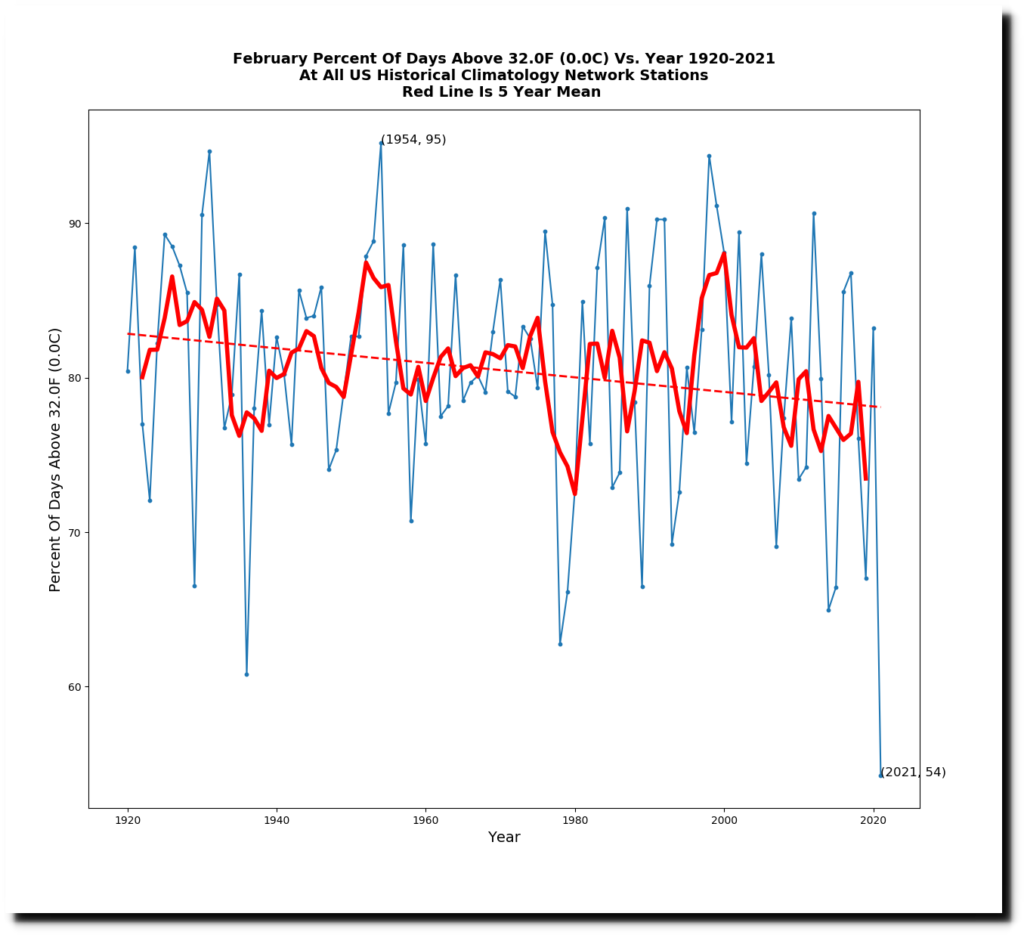 And the percent of nights below 0F has bene second highest on record.
This is how Washington DC looked two days ago. I'm guessing those aren't cherry blossoms making the ground white.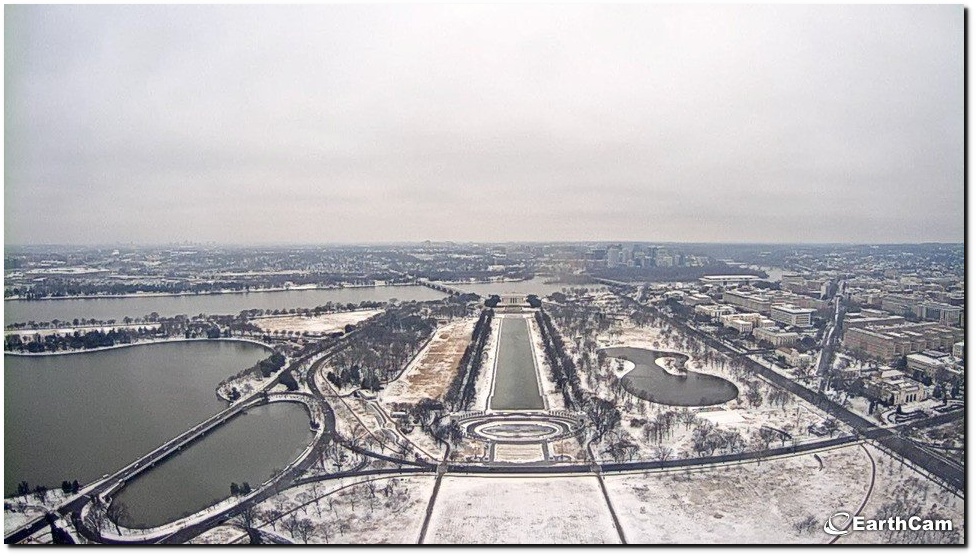 This entry was posted in
. Bookmark the
.
via Real Climate Science
February 20, 2021 at 11:24AM