Dr. Suess Is Now Too Sensitive For Twitter
Over the past year, government, the press and social media have stripped Americans of their freedom, money, mobility, livelihood, reliable energy supply, right to choose their leaders in a fair election, due process, free speech and the right to self-defense. And they tell us the real threats are Mr. Potato Head, Dr. Suess and some guy in a buffalo hat.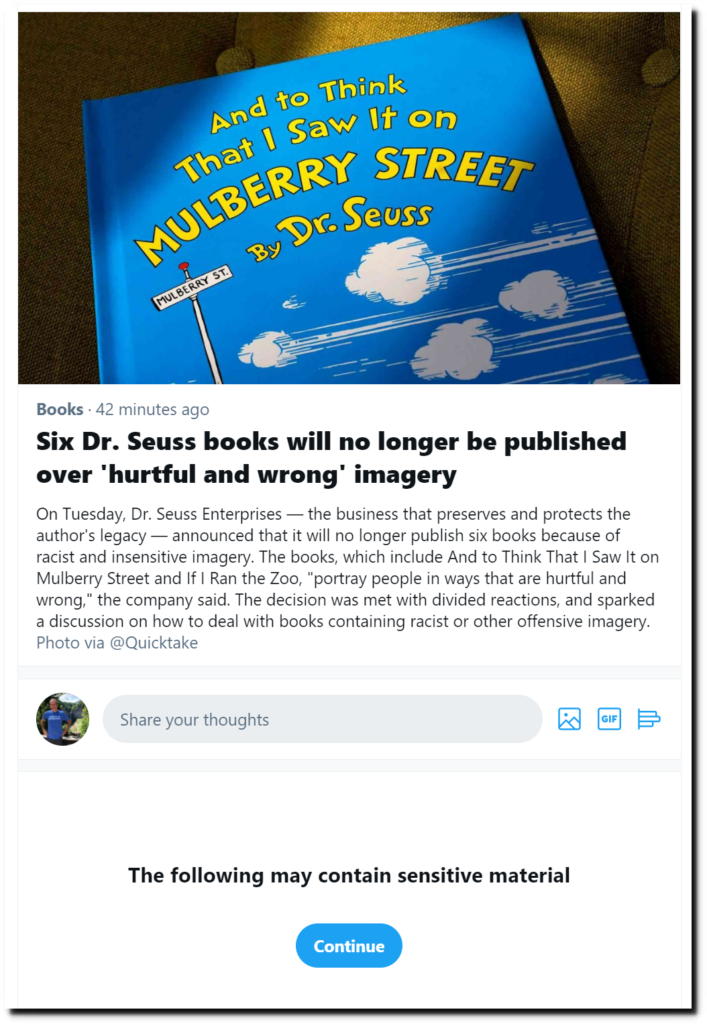 This entry was posted in
. Bookmark the
.
via Real Climate Science
March 2, 2021 at 12:08PM