Progress To The 19th Century
The Biden administration forgot to provide any money for infrastructure in their first $2 trillion public theft earlier in the month, and now want to steal another $2 trillion to do useful things like expand Amtrak lines.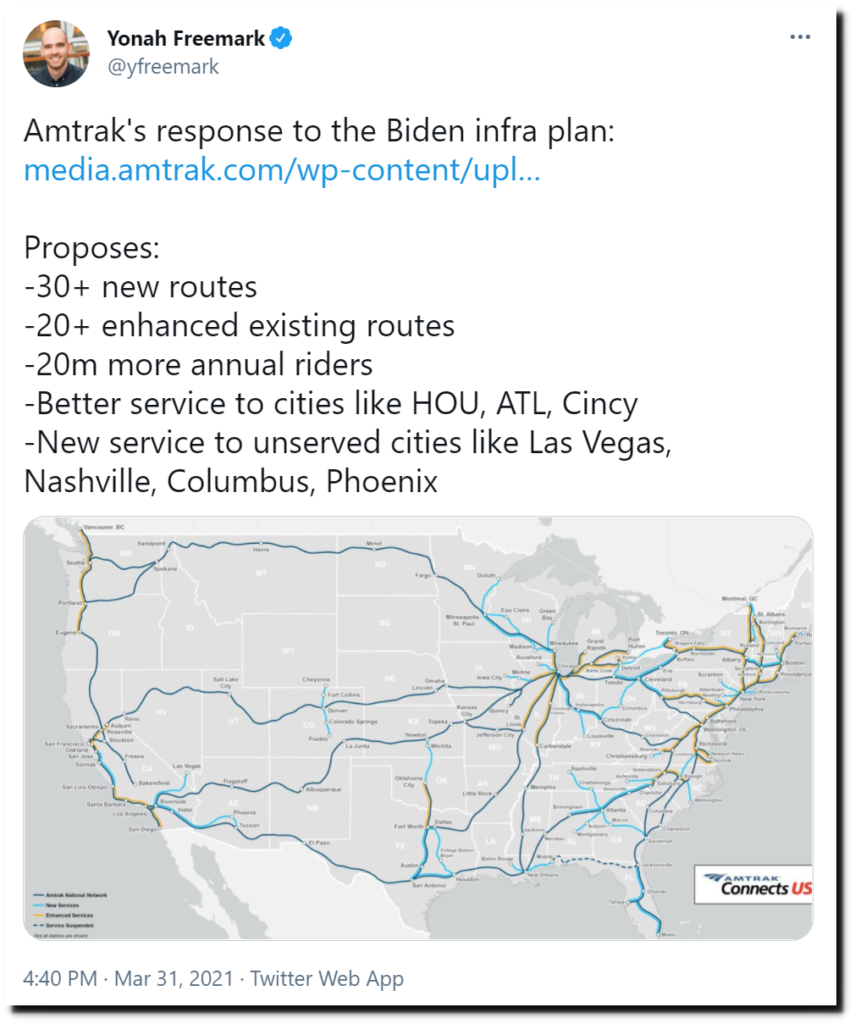 During the 20th century, people stopped using trains for cross country travel when other options became available – like plane travel which takes one-tenth as long, covers a much larger number of destinations, and is much cheaper. But Joe Biden wants to take people back to the 19th century and pack them on to trains, at the same time he wants people to social distance and avoid crowds.
The 1918-1919 flu pandemic infected 500 million people worldwide and killed 50 million. It was largely spread by train travel.
In Belen, N.Mex., local officials decided that only local returning residents could get off the Santa Fe trains stopping there. Out on the San Diego & Arizona Railroad, a dozen workers building the line through the Carrizo Gorge succumbed to the flu. A 2007 study in the journal Newfoundland & Labrador Studies concluded that passenger trains on the 906-mile narrow-gauge Newfoundland Railway contributed significantly to a deadly second wave of influenza that struck the island in late 1918 and into 1919.

Local leaders in Gunnison, Colo., on the Denver & Rio Grande narrow gauge, took an unusually tough stance. Motoring tourists were instructed to drive straight through town or submit to a quarantine, and passengers arriving on D&RG trains were obligated to go straight into a two-day quarantine.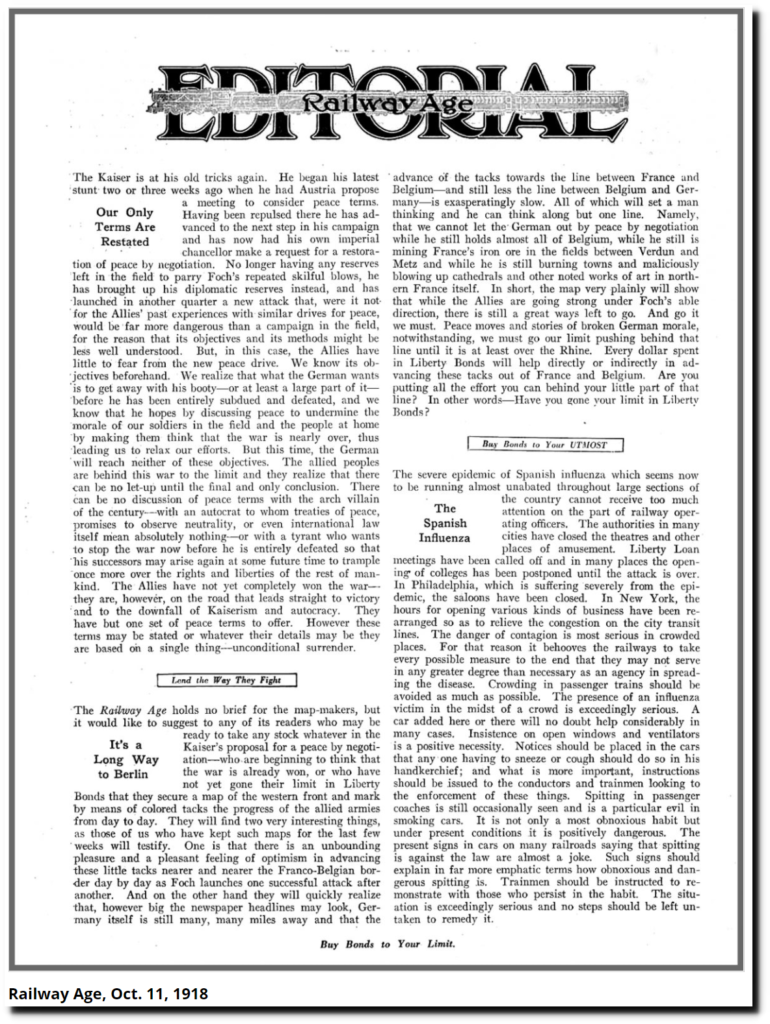 As 1918 Shows, Railroads Have Been Through This Before – Railway Age
This entry was posted in
. Bookmark the
.
via Real Climate Science
March 31, 2021 at 11:01PM