1969 : Northwest Passage Open 2-4 Months Per Year
In 1969, the Canadian Government said :
"Officials said recently the exact route will depend on ice conditions at the time. The Northwest Passage is open normally no more than two months in the year, but sometimes four months."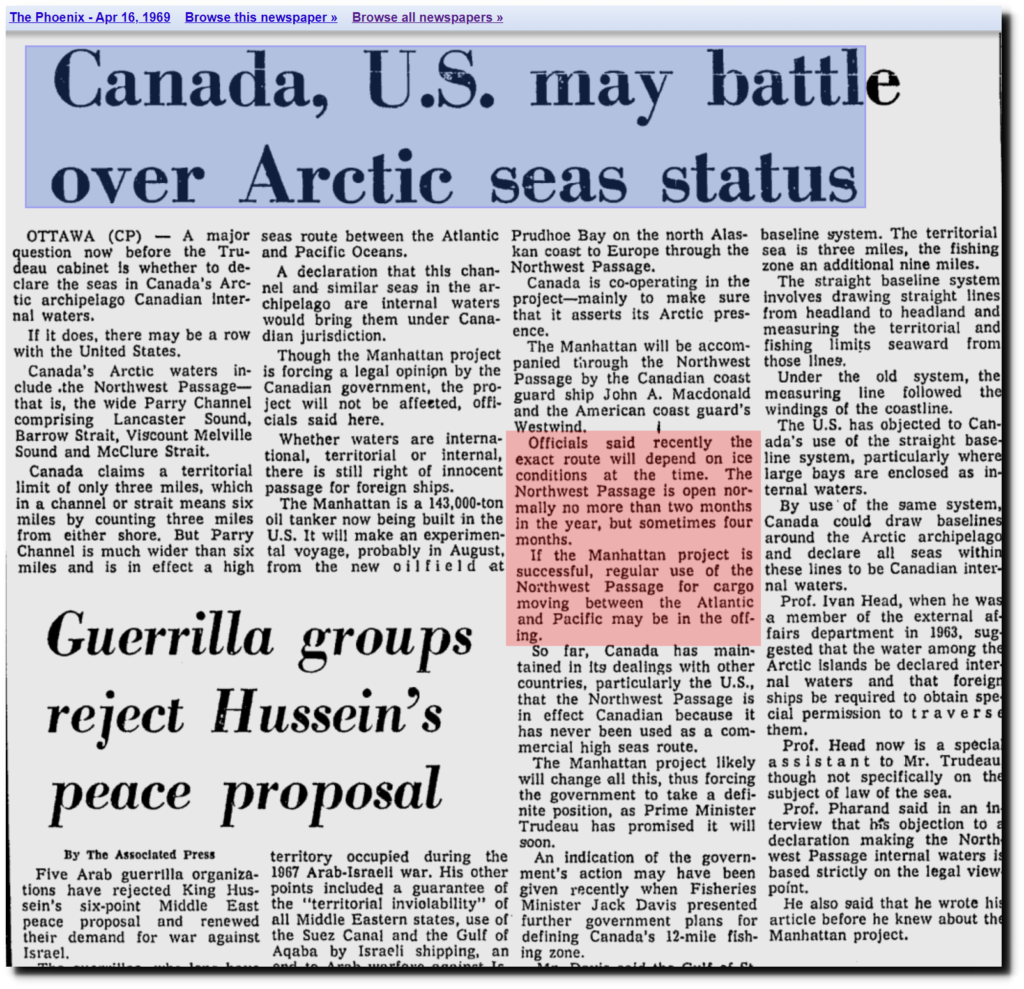 This entry was posted in
. Bookmark the
.
via Real Climate Science
April 2, 2021 at 09:47PM