From the White House Office of Science and Technology Policy: "OSTP seeks information to help improve the effectiveness of Federal scientific integrity policies to enhance public trust in science." Once I stopped spitting up my coffee, I came up with 10 principles based on my 30+ years of working in the sewer of government science that I submitted to OSTP. Please support Junkcience.com!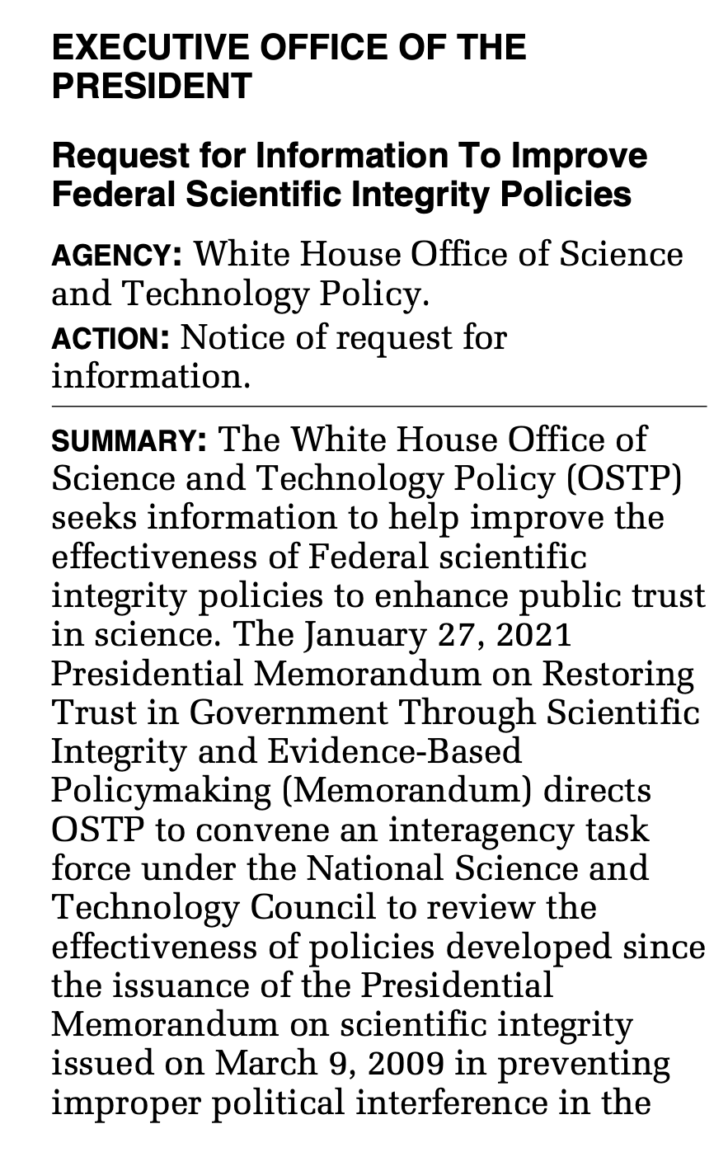 Please support Junkcience.com!
OSTP should adopt the following 10 basic principles:
Stop government-funded scientists from lying.
Stop covering up when lying and or mistakes occur.
Minimize/stop taxpayer funding of scientific research.
Make all taxpayer-funded research data and all taxpayer-funded studies available free-of-charge on the Internet.
Require that federal agencies clearly distinguish and explain science policy vs. actual science knowledge in all discussions of science.
Require that government-funded scientists and agencies respond in detail to specific criticism of their research and scientific claims.
Require that federal scientific advisory committees be balanced in terms of views, interests and backgrounds.
Bar taxpayer-funded researchers and their colleagues from serving on advisory committees or otherwise participating in peer review of their own, their colleagues', their institution's and their funding agency's research.
Strictly enforce the Nuremberg Code when human research is conducted.
Conduct an annual review of the actual costs and benefits of taxpayer-funded research and report the results to the public.
via JunkScience.com
July 28, 2021 at 06:36PM