It is hard to believe, but most US governmental and military websites contain Google Analytics, which sends information about every visitor on every page to Google. Google combines this information with the information it has on that visitor, collected on other websites and in other Google products, and uses it across its products.
This is a grave violation of our rights, especially under the IV Amendment. This is also another way in which Google is a state actor, subject to all Constitutional restrictions on the government powers.
The presence of Google Analytics on a web page can be detected by sources located under  google-analytics[.]com. or by analytics.js located under any Google domain, like doubleclick[.]net. Google Analytics calling home can be detected by traffic to this domain. Other files from Google domains can also serve as beacons. Some governmental websites also send data to Facebook, Twitter, Adobe, and less known aggregators.
Google uses this information for many purposes, including ads targeting. For example, one might target audiences that are 'similar' to visitors to a certain government website. Some Google insiders have direct access to this information.
The following traffic logs and sources were collected using Microsoft Edge browser in Texas on 2021-10-20, except where noted. In the Edge menu, this data is under More Tools >> Developer tools.
Filtered Traffic Logs
A log of calls to Google after a few clicks on WhiteHouse.gov. Each collect sends visitor's data to Google.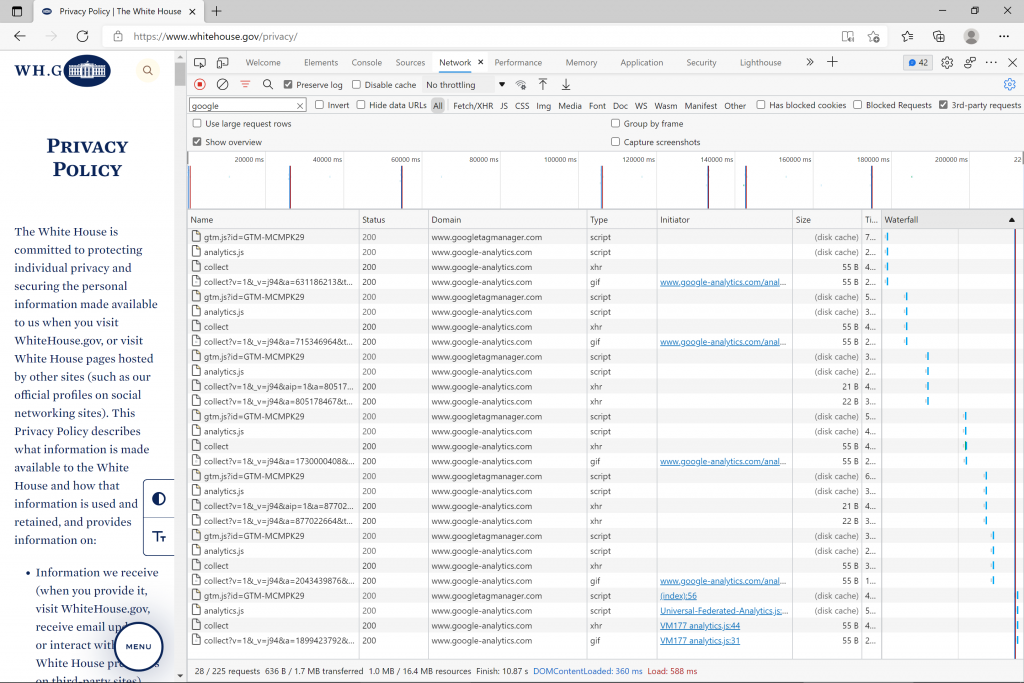 Calls to 3rd parties, including Google and Facebook, when after a few clicks on the U.S. Cyber Command: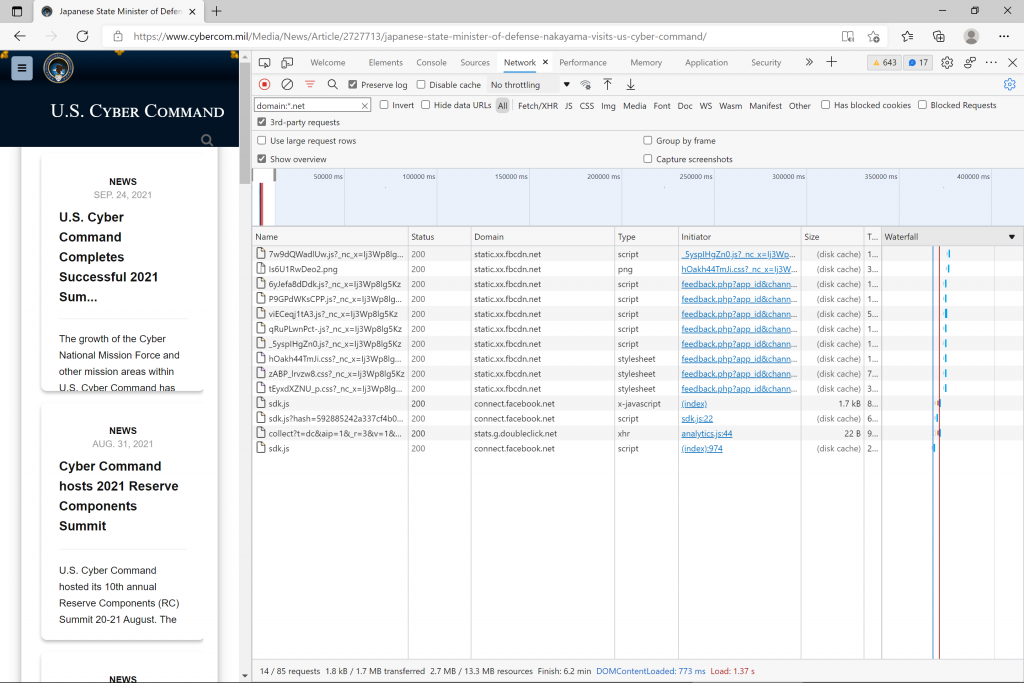 Calls to 3rd party domains after about a dozen clicks on HHS.gov, FDA.gov, and CDC.gov. Domains ending with .com:
Doubleclick.net is another Google domain. Domains ending with .net: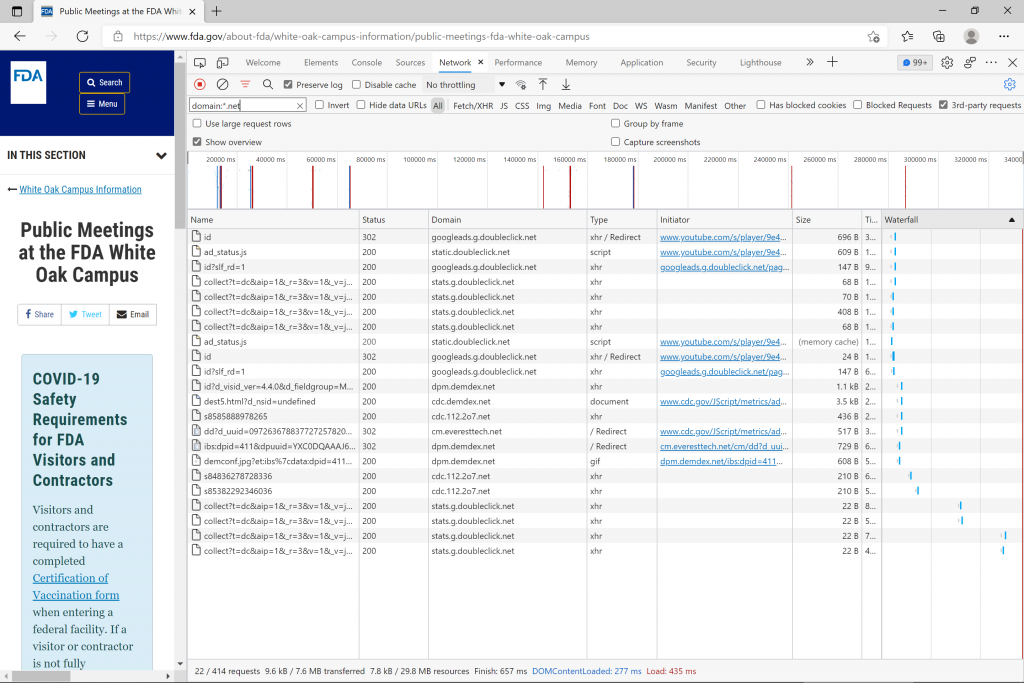 3rd party calls on Army.mil homepage (URLs instead of domains).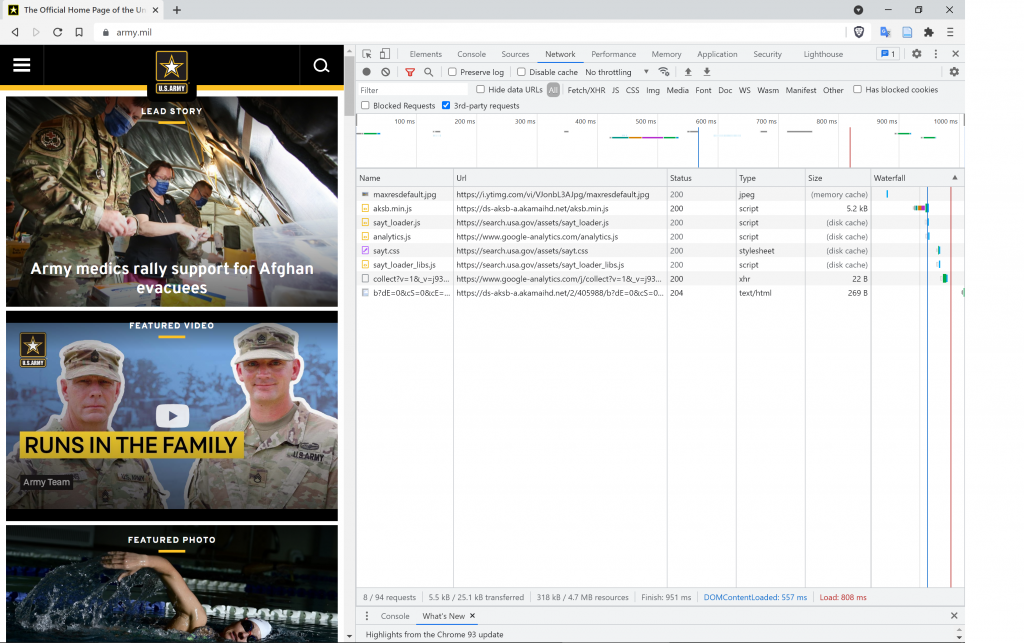 Sources
The CDC (2021-09-01)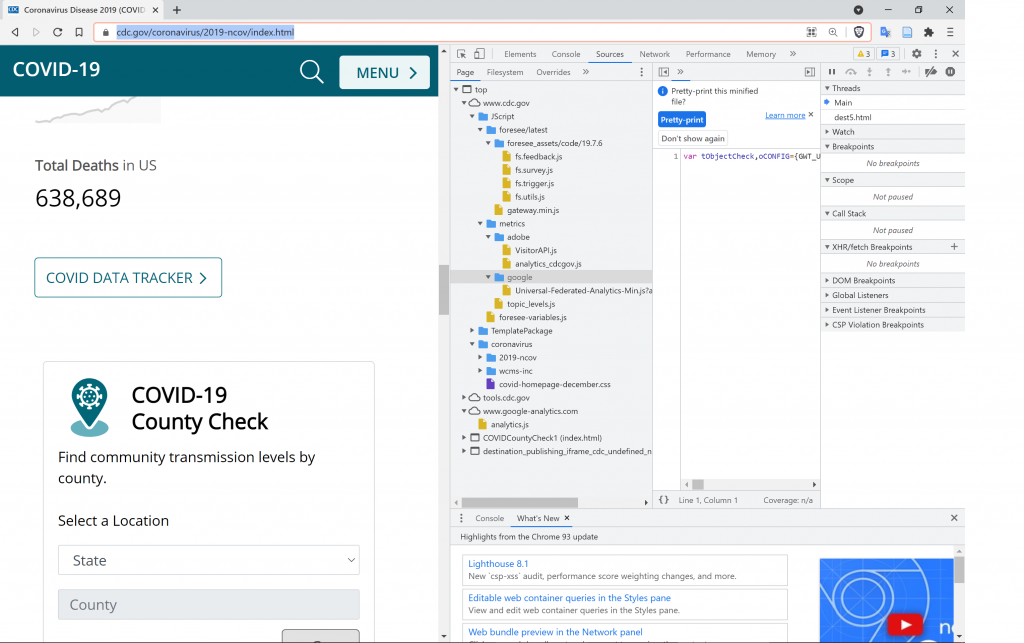 The Air Force used to be the most cybersecurity aware military branch. Not anymore.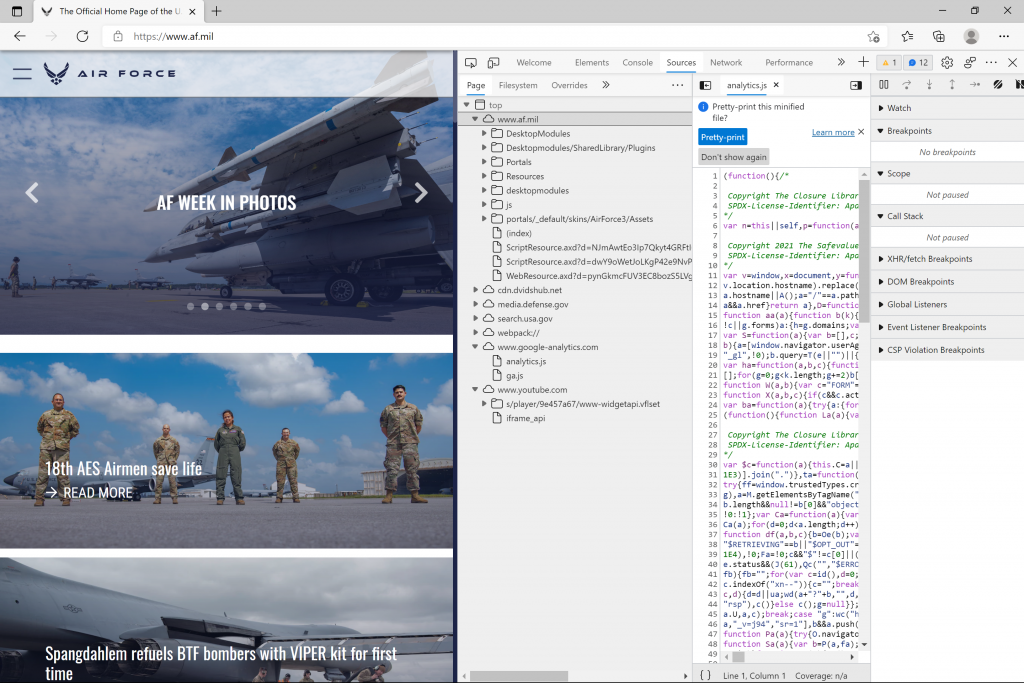 U.S. Cyber Command is supposed to protect at least the government websites from data leaks. Instead, it sends information about every viewer, including military and government officials, to Google and Facebook!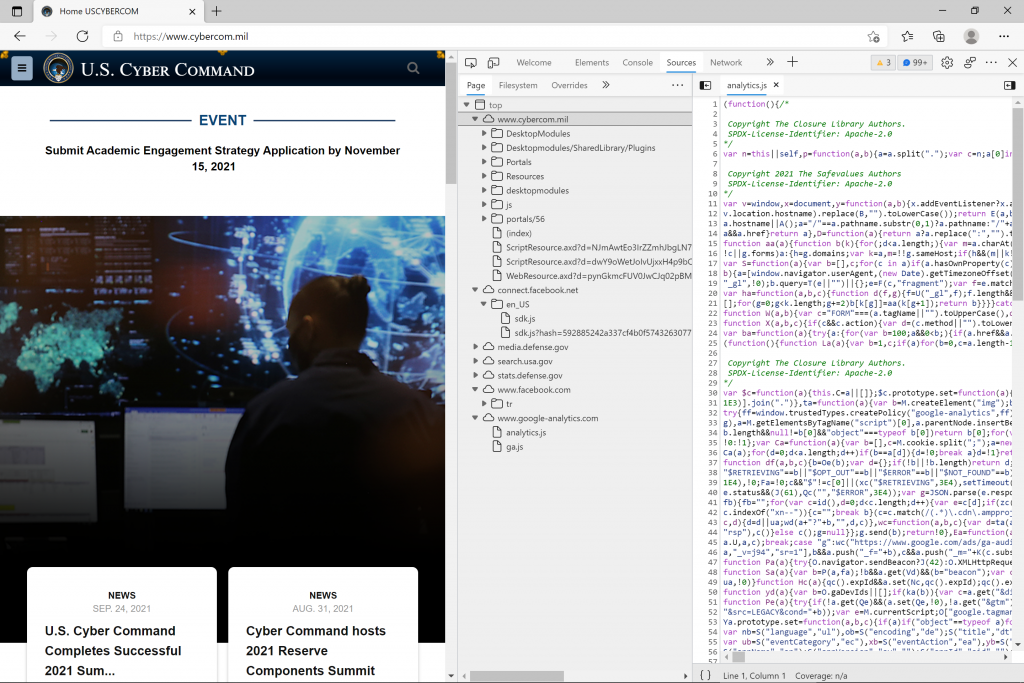 The US Digital Office (2021-09-01)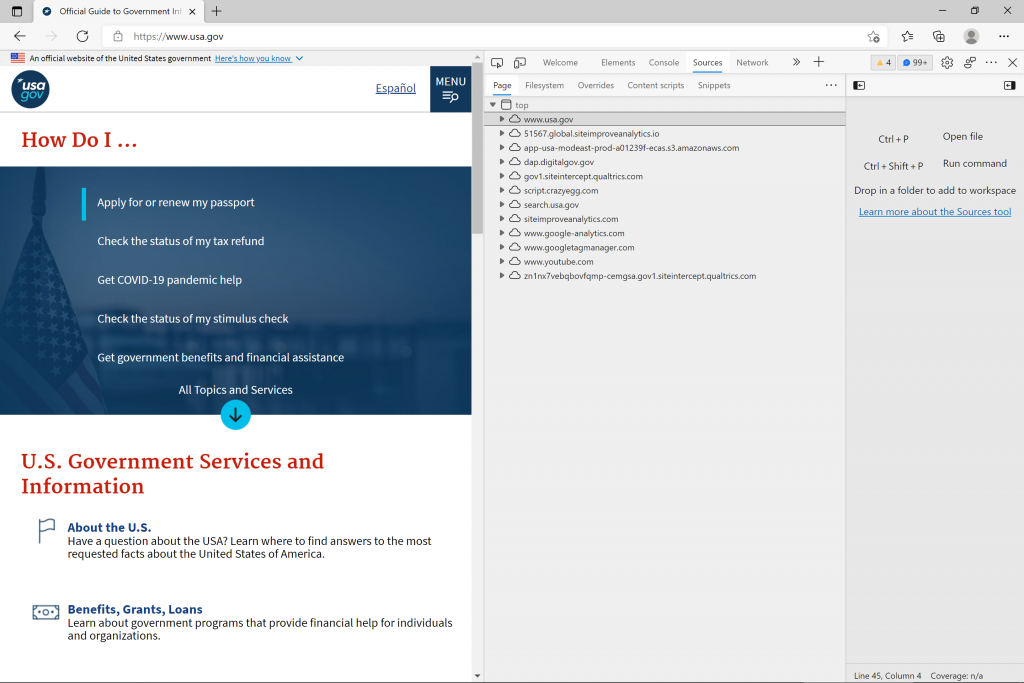 The Florida Government tries to rein in Google – but its website informs Google about each step of each visitor.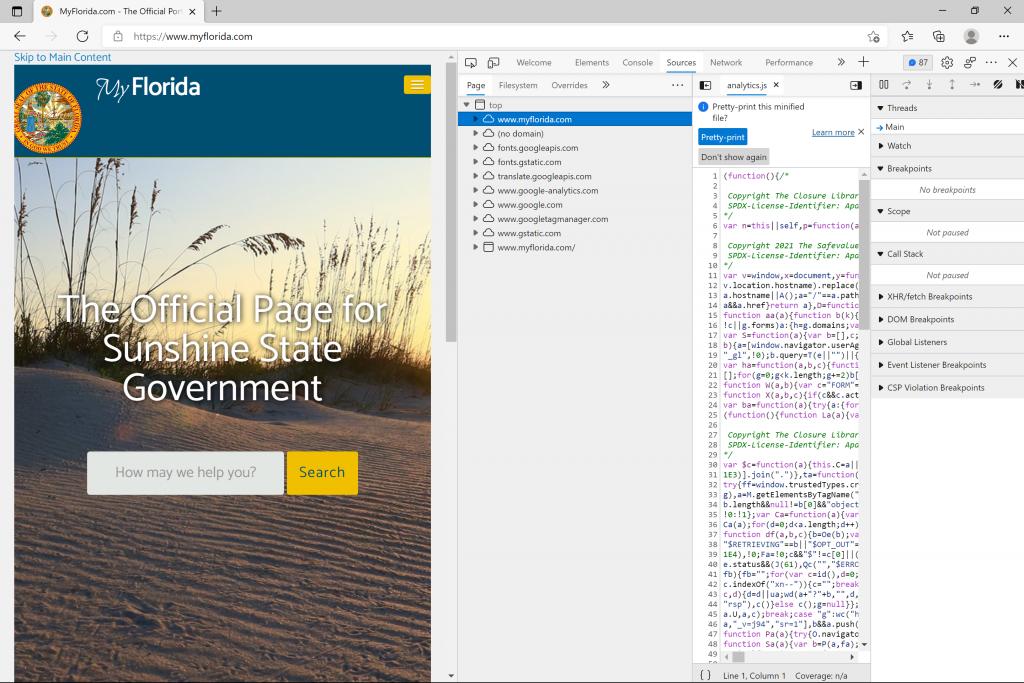 The Government of Texas tries to rein in the vicious Big Tech – but its website informs Google, Facebook, and Twitter about each step of each visitor.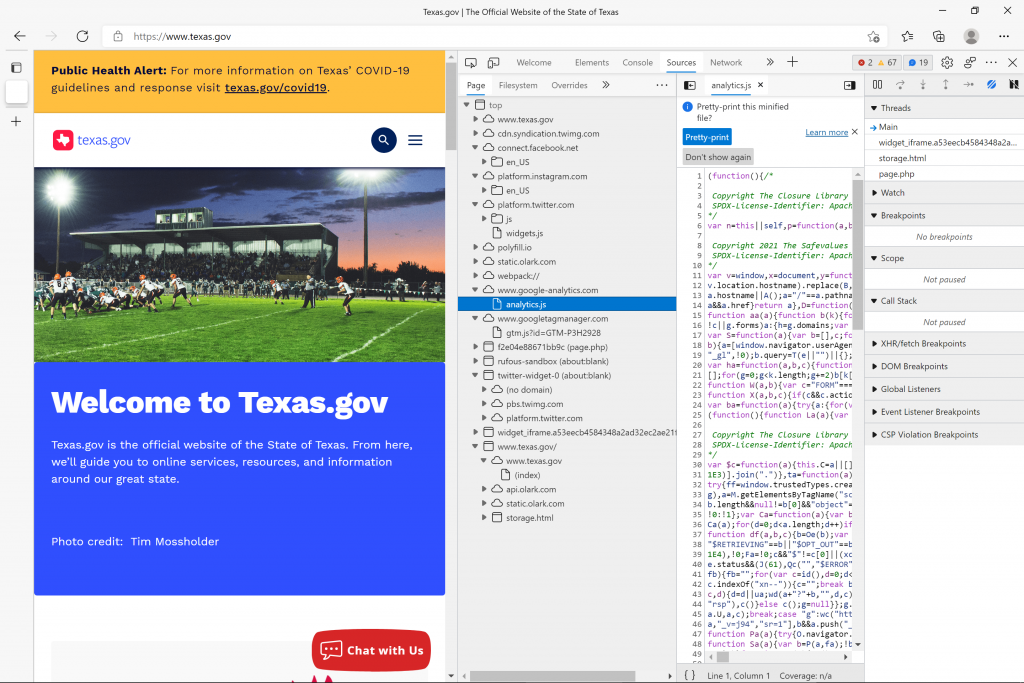 The Government of California sends visitors' data to Google and Twitter.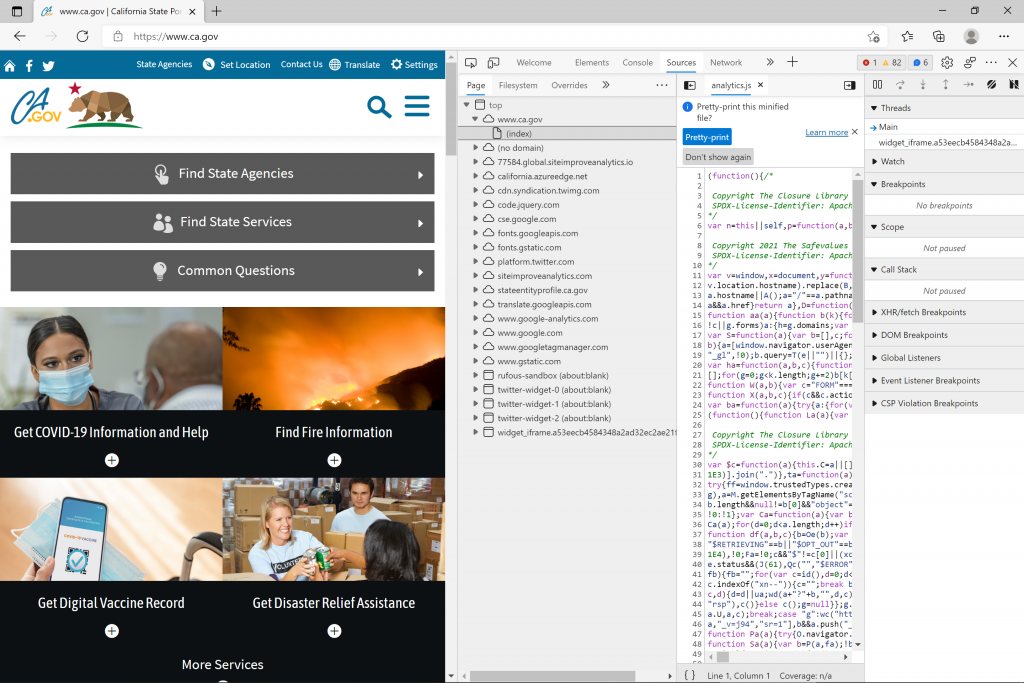 The Washington state, home to Microsoft and Amazon, sends information to Google.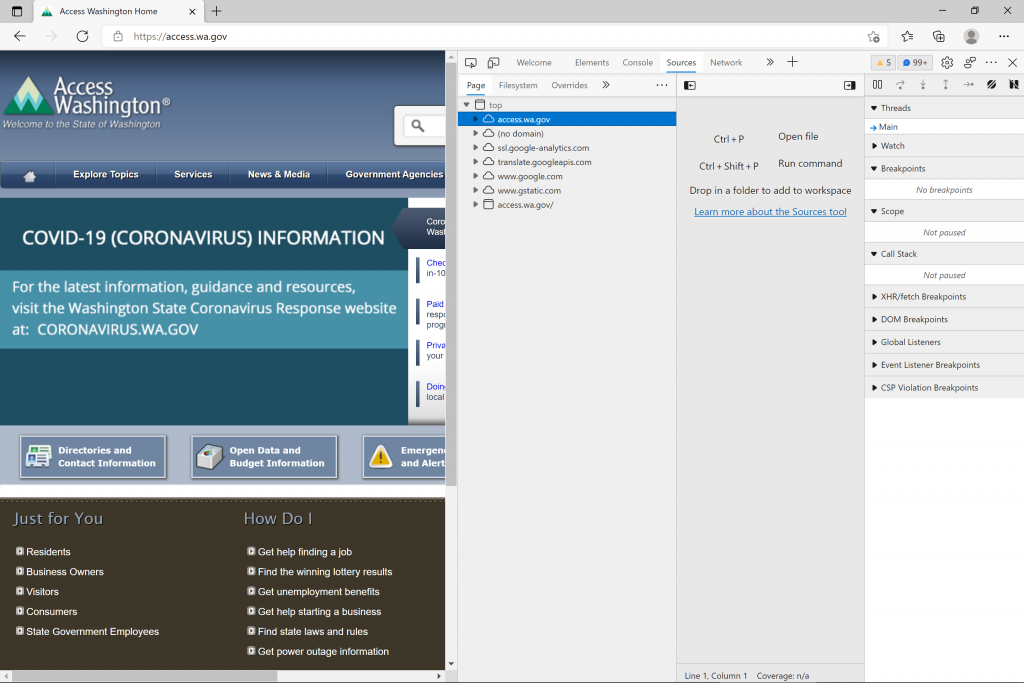 Google sweet-talks small businesses into installing Google Analytics on their websites because it nicely presents in its dashboard the data it collects from these websites and provides better cost/benefit ratio for their Google ads. But WTH is it doing on the .gov and .mil websites? It is not sure that the government is allowed to collect that much data about its web visitors, much less share it with Google!
From Google Analytics Terms:
"Google and its wholly owned subsidiaries may retain and use, subject to the terms of its privacy policy … information collected in Your use of the Service. Google will not share Your Customer Data or any Third Party's Customer Data with any third parties unless Google (i) has Your consent for any Customer Data or any Third Party's consent for the Third Party's Customer Data; (ii) concludes that it is required by law or has a good faith belief that access, preservation or disclosure of Customer Data is reasonably necessary to protect the rights, property or safety of Google, its users or the public; or (iii) provides Customer Data in certain limited circumstances to third parties to carry out tasks on Google's behalf (e.g., billing or data storage) with strict restrictions that prevent the data from being used or shared except as directed by Google."
There are few exceptions. One is congress.gov, which does not have Google Analytics, but does call Google YouTube, Adobe, and arcgis[.]com.
via Science Defies Politics
October 20, 2021 at 09:53PM