By Paul Homewood
h/t Philip Bratby
Do they think we are all idiots?
Tapestries, furniture and soft furnishings in some of Britain's most historic buildings are at risk from a surge in household pests driven by climate change.
Historic Royal Palaces, which manages six palaces in London and Northern Ireland including Hampton Court and parts of Kensington Palace, has seen the breeding rate of clothes moths in its properties more than double.
Kathryn Hallett, the head of conservation and collection care at Historic Royal Palaces, told The Telegraph: "Over the last decade, we have seen an increase in common clothes moth activity across our sites, often seeing up to three annual breeding cycles rather than the more usual one or two."
The increase in breeding is caused both directly and indirectly by the changing climate. Longer, damper summers have provided ideal breeding conditions for moths, while earlier winters and more frequent and potent cold snaps are forcing the palaces to turn on their heating sooner and more often, further improving conditions for them.
https://www.telegraph.co.uk/news/2021/12/30/moths-munching-away-royal-palace-treasures-climate-change/
Damper summers? Where on earth do they get that from?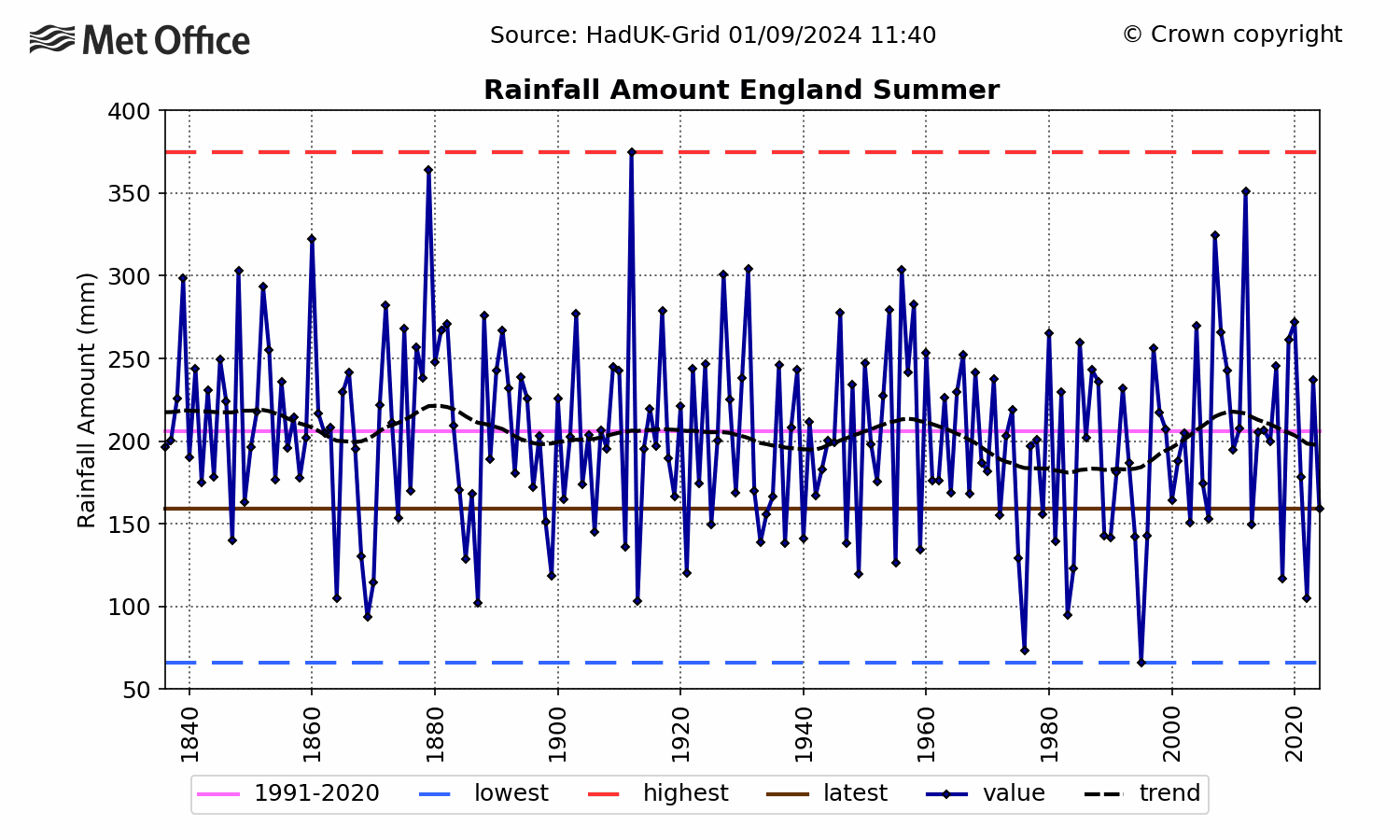 I thought the Met Office had promised us drier summers anyway. As for, earlier winters and more frequent and potent cold snaps , the mind boggles, given that milder winters are usually blamed.
If palaces are turning their central heating on earlier, it does not take a genius to work out why moths are thriving.
But there is one other factor – bans on heavy duty insecticides, coupled with reluctance to use them in favour of "natural remedies". According to Paul Bates, director of Pest Control firm Cleankill, recent bans on heavy-duty pesticides because of warnings over the indiscriminate damage they cause, has limited his armoury. "We're not even allowed moth balls any more," he says.
Nigel Blades, a preventive conservation adviser for the National Trust agrees: "It's thought also that, nowadays, wool and other materials are less often treated with insecticides, so you don't have the residual effect that may have existed decades previously," he says. "It's not always a wise use of insecticides, but it did have the effect of killing off moths." In 2008, the EU banned the use of naphthalene, a toxic, flammable chemical long used in mothballs.
I really do have difficulty in understanding how ostensibly intelligent people believe that "climate change" is changing our weather so drastically in literally just the space of a few years. There seems to be some sort of mass hypnosis.
via NOT A LOT OF PEOPLE KNOW THAT
December 31, 2021 at 11:54AM