The press is bombarding the west with this sort of propaganda which is being dutifully parroted by the left and the right.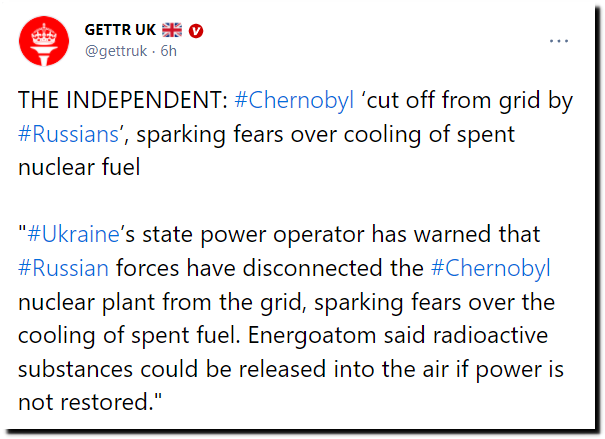 GETTR UK 🇬🇧 on GETTR: "THE INDEPENDENT: #Chernobyl…"
Why would Russia, which is downwind from the Ukraine, want to release nuclear contaminants into the atmosphere? My first wife (who was Russian) was exposed to the nuclear plume from Chernobyl. It was a nightmare for Russia caused directly by the incompetence of the communists who were in charge.  The press and western governments are attacking the public with non-stop propaganda – almost none of which makes any sense.
The press wants people to believe that climate realists, Republicans, Trump supporters, Christians, white men, oil companies …. Russians, etc., etc. are sub-human monsters.  The reality is the monsters are the people generating the propaganda.
via Real Climate Science
March 9, 2022 at 04:30PM