By JoNova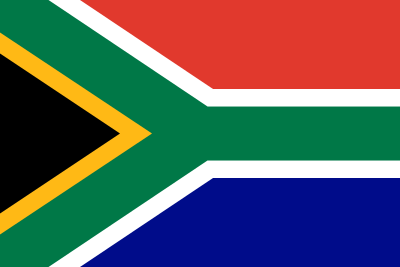 Spare a thought for our friends in South Africa where the most advanced economy in Africa has quietly notched up 200 days of load shedding in 2022 and things are about to get worse. They have had power shortages for the last 15 years, but nothing like this. The country was at level six load shedding last week in a system where level 8 is the worst. Two thirds of the customers are losing power for 6 to 8 long hours a day.
This is a sorry tale of a civilization unraveling on every edge. On December 16, the grid shifted from Stage Four to Six after eight (8!) power generating units "broke" down in one night. After that, the Army was called in to protect the coal plants from sabotage, theft and vandalism.
There is corruption at every level. The poor were stealing electricity with hot-wired connections, while the middle income rent-seekers were sabotaging infrastructure so they could be paid more to fix the damage. At the high income end, auditors are finding fraud, while evidence is being set on fire. On top of that, there are rumours that the best coal is being shipped to Europe while low grade material is slipped into the local supplies, which adds to the maintenance woes.
Poignantly, one commenter claims the coal is being sent in these long lines of trucks because the rail lines are on the verge of collapse…
In the next quarter Eskom lose one nuclear plant turbine to maintenance as well, and are preparing for a potential "level 8" scenario where the blackouts roll on for 12-14 unbelievable hours a day. There are "safety tips" below on living through this dystopia which include keeping the car fully fueled, not driving alone, and watching out for smash and grab crimes at traffic lights. Apparently, it's best to watch the daily blackout schedules so you can make plans to get home before the lights go out…
Crime, of course, is rampant when the lights go out, showing that coal not only provides power, but it keeps people safe, reduces crime, and to some extent keeps civilization on the rails.
The Eskom grid has a theoretical 45,000 MW of generation capacity  but is struggling to provide an operational demand of 25,000MW. They need an extra 6,000MW of solid power but are paying $2 billion for some 1,700MW of unreliable wind and solar power.
Fifty years ago, South Africa could build a whole coal power plant in just four years.
Call in the army:
December 18, 2022, Africa News
The South African presidency announced on Saturday the deployment of the military to guard the country's electricity plants. Blackouts have become routine in Africa's most industrialised nation but further cuts imposed recently by state-owned company Eskom have generated anger.
According to President Cyril Ramaphosa's spokesman, the move was "in response to the growing threat of sabotage, theft, vandalism and corruption" at coal and diesel-powered plants.
Life in the darkness:
Stage 8 electricity load shedding might soon be the reality for South Africans as energy analysts say we are moving closer to the total grid shutdown.
"We are certainly moving closer to a stage 8 total grid meltdown, the chances are more than 70%. And we will see level 6 load shedding before the end of the year," said energy analyst Ted Blom. Stage 8 load shedding entails pulling 8 000MW from the grid. What this means for us is we will be without electricity for 12-14 hours a day.
Safety tips during periods of load-shedding from the City of Cape Town:
Make sure you are familiar with your area's schedule so you do not arrive home in darkness

re intersections are affected, be vigilant for opportunistic crimes like smash and grab incidents

Ensure batteries for automated gates, garage doors and security systems are in good working order and store temporary lighting such as battery-powered torches, gas lamps and candles in places where they will be easy to find in the dark.

My second reason for asserting that De Ruyter wouldn't have to think for long about his decision is that Eskom has lost control of its power stations to criminal elements and "rent-seekers", who engage in purposeful malfunction and sabotage to earn higher maintenance and other fees from the utility. Drain plugs removed from motor housings, cables cut, theft of coal and diesel, death threats against station managers, are all examples from a long list of cases which are awaiting police investigation.

Moreover, law enforcement is doing little to control the crime. There have been no convictions.

The country is now suffering regular rolling blackouts, and must adapt to a routine energy availability factor of 50 per cent to 55 per cent, leaving a generation shortfall of 4 GW to 5 GW. Since only 66 per cent of Eskom's demand side is subject to power cuts – the national key points which consume 33 per cent of the total demand are untouched by loadshedding – this means 6 to 8 hours per day of no power for the average consumer.

To make everything absurdly worse, there is a Green Integrated Resource Plan of 2019, that seeks to expand the share of renewables in the energy mix to 25% by 2030.

h/t Stephen Neil in Africa
0 out of 10 based on 0 rating
via JoNova
December 27, 2022 at 01:26PM