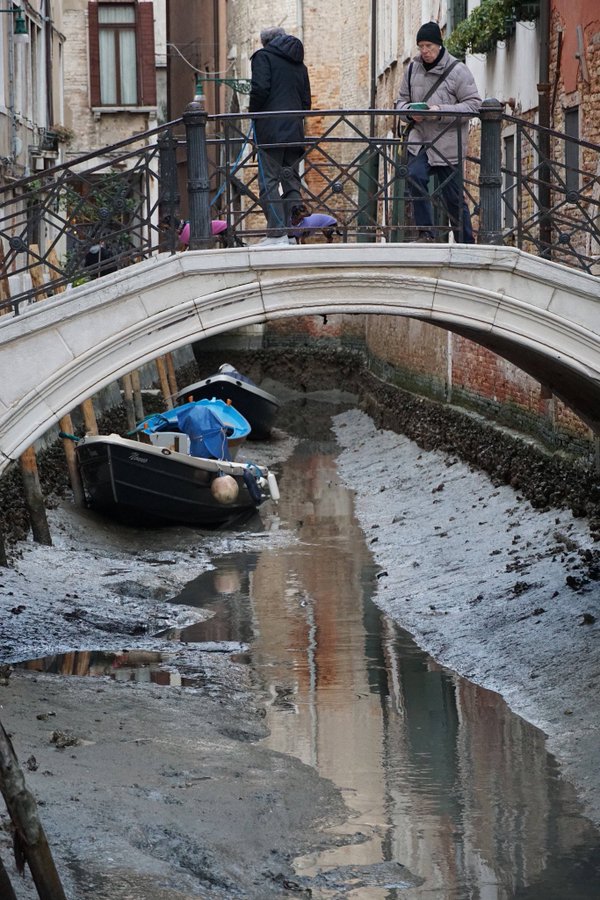 Gondolas stranded in the canals while tourists gawk in shock!
Tyler Durden reports at zerohedge Gondola Service Halted In Venice As Famous Canals Run Dry.  Excerpts with my bolds.
Part of Venice's vast network of canals has run dry after unusually low tides and drought conditions. The floating city is built in the middle of the Venetian Lagoon at the head of the Adriatic Sea in Northern Italy. Dried-up smaller canals mean some gondolas and water taxis are stranded.
Venice is usually prone to flooding, but a combination of factors, including lack of rain, a high-pressure system, a full moon, and water currents, have led to dried-up canals, according to Reuters.
Italian rivers and lakes are suffering from severe lack of water, the Legambiente environmental group said on Monday, with attention focused on the north of the country.
The Po, Italy's longest river which runs from the Alps in the northwest to the Adriatic has 61% less water than normal at this time of year, it added in a statement. –Reuters
Several pictures and videos have been published on Twitter, showing dried-up canals.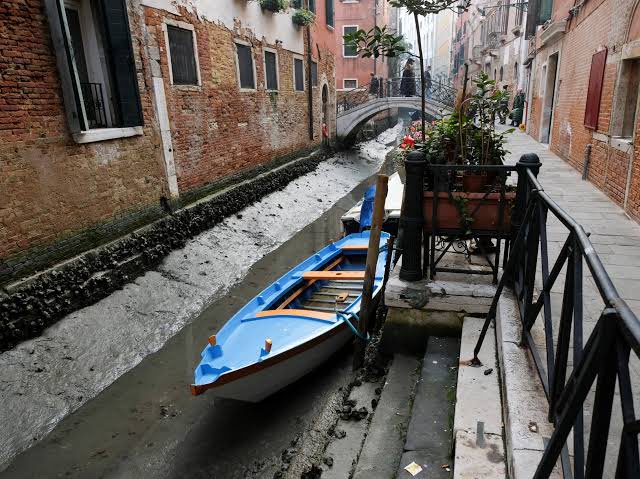 Hold on!  Stop the Presses.
Revised headline:  Climate Change Sucks water out of Venice Canals!!!!
via Science Matters
February 22, 2023 at 06:29AM