When I emigrated decades ago from Boston and settled in Montreal, I learned many things. One surprise was discovering the underground railway that transported black slaves from southern US had some ending up in Montreal. It seems that some freemen got jobs as porters on the actual railroad linking New York with Montreal. They discovered that the prejudice was much less than in the US, and began to make their homes north of the border. Thus, a black community formed which became a base to welcome immigrants from Caribbean countries, as well as Africa itself and other places. So for more than a century, Montreal has had a vibrant black community with a wide mix of national origins, and of course additional generations born and bred here. Currently, our hero tennis player is Felix Auger-Alissime, who does us proud every time he steps on the court.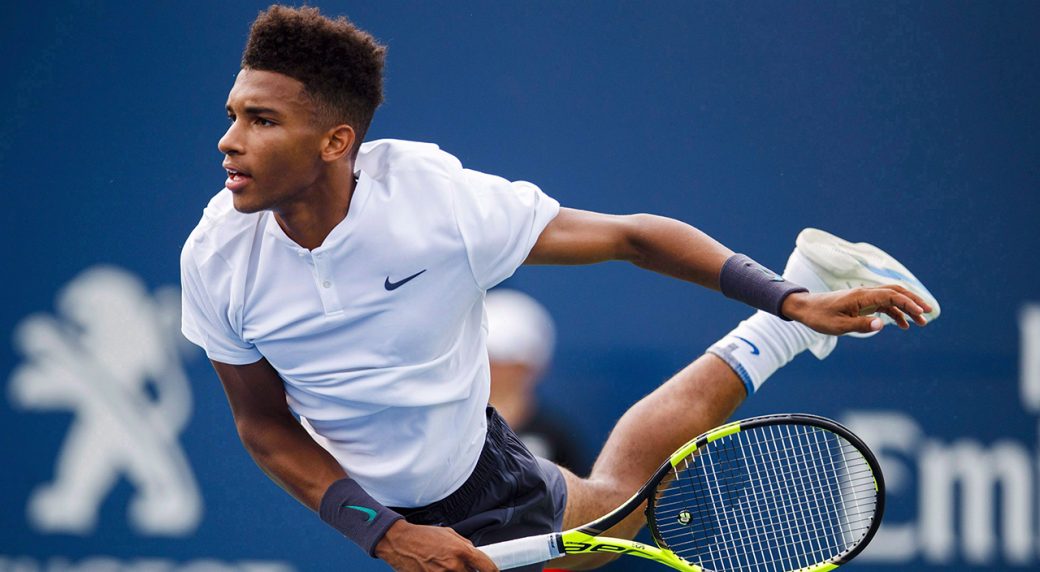 Now, in 2023, we have a strange upside down transportation of illegal aliens (including not only latin americans, but chinese and drug mules, and God only knows who else. Because our fearless PM, Justin Trudeau, long ago decided that Canada is "post-national." In other words, in true global socialist fashion, Canada is (in his mind) a place without borders, where anyone has the right to come in and take advantage of the social safety net and government largess.
The symbolic portal for this intrusion of aliens is Roxham Road, south of Montreal, where entry controls have been relaxed, similarly to the US border with Mexico. From CNN:
On a snowy March afternoon, a small convoy of taxis and hired cars rolled north along a New York country road that dead-ends at the Canadian border. Among those onboard: a Nigerian family of five, a Russian man traveling alone and a tearful South American woman named Giovanna.
"I also believe I'll have a better quality of life in Canada, and I have some family there," said Giovanna before walking up to the invisible line in the ice that's guarded by Canadian authorities at a makeshift post. CNN is not using her last name because of threats she says were made against her in Colombia.
"Hello madam. How are you?" asked a Spanish-speaking Canadian officer on the other side. "You cannot enter Canada here," he informed Giovanna. "If you do, we will arrest you. Understand? You decide."
Giovanna responded by taking five steps into Canada where officers then informed her of her rights and processed her for unlawful entry, a process which usually ends with the defendant being released into Canada to petition for asylum.
The twist is, unwanted intruders in Texas are taken north to New York (among other places), and now New York buses them to Roxham Road. And so these arrivals begin their stay in Canada with the criminal act of crossing a border, even though the Feds refuse to enforce it. How likely is it that other criminal behavior will occur? How likely that Canadian traditions of lawful, tolerant and industrious behavior will be manifest in these newcomers? How long will proud Canadians accept to be a dumping ground for illegals by way of the US?
Additional context is provided by Brian Giesbrecht  in his article Most Canadians Don't Think Canada Is a 'Post-National State'.  Excerpts in italics with my bolds and added images.
When newly elected Prime Minister Justin Trudeau told a bewildered Canada in 2015 that Canada was a "post-national state" not many of us knew what he was talking about.
Doesn't "post-national" mean that Canada was once a nation, but no longer is one? Was he really saying that Canada was no longer a nation—that it had somehow graduated from nation status to some higher stage?
He didn't explain, but perhaps what is happening now at Roxham Road can be at least partly explained by Trudeau's unusual conception of what the country he is governing is all about.
At Roxham Road illegal immigrants simply walk into Canada with no permission to do so. Unlike the thousands of people waiting patiently in foreign refugee camps and poor villages who have filled out immigration forms, and complied with the many other requirements for formal admission to Canada, the Roxham Road crossers simply arrive on Canada's doorstep with suitcases in hand—and walk in.
They are not refugees fleeing persecution. They are economic migrants residing in the United States. In many cases, their transportation to the border has been provided by American officials.
Don't get me wrong. Most of the Roxham Road migrants are probably good folks, just trying to make a better life for themselves and their families. But the fact is that they are taking the place of those who have done everything right, and have been carefully vetted by immigration officials.
The Roxham Road people haven't been vetted at all. We have no idea
what their qualifications—or criminal records—look like.
Past governments, Liberal and Conservative, insisted that potential immigrants must follow the rules. They also believed in borders.
So, why does the Trudeau government completely depart from past practices and allow these people to simply walk into the country? The only possible answer I can see is Trudeau's truly strange belief that Canada is a "post-national state," and no longer a nation.
Because a state that is no longer a nation no longer needs borders. To Trudeau, borders seem to be simply an anachronism; a vestige of more primitive times. If the world is evolving from nation-states to one big—what, I'm not quite sure—we no longer need outdated concepts like borders and border controls.
We now know that "borders are bad" is just one of the World Economic Forum (WEF) talking points that Trudeau subscribes to. "Fossil fuels are bad" is another. Trudeau is one of the junior "philosopher kings" of that organization and appears to fervently believe in everything they preach.
But something I'm pretty sure of is that most Canadians do not believe that Canada
is a "post-national state" that no longer needs border controls.
Most Canadians believe that our previous immigration policy was basically sound. We need immigrants, but applicants should be carefully vetted, and only those with the necessary qualifications should be admitted. People who don't even bother to apply—who simply show up on our doorstep—should be refused entry.
Trudeau is perfectly aware that a policy of allowing anyone entry to Canada, no questions asked, is unacceptable to voters. Yet, he does it anyway. Is this the new method of governance by which "post-national states" will be governed from now on? An organization of philosopher kings who are not accountable to voters will make the rules—rules voters would never stand for. And "Manchurian Candidates," like Trudeau, will slip their policies into place?
Is this how obviously problematic policies, like "Just Transition"
and "Carbon Zero" will get past voters?
Recent revelations about election interference and infiltration of our systems at all levels by the Chinese Communist Party (CCP) make Trudeau's view that Canada is a "post-national state, with no core identity" even more ominous.
Canadians know who we are and what we are. We are a proud nation. A nation with borders.
via Science Matters
March 16, 2023 at 11:55AM