By Paul Homewood
Here we go again!
It might feel wet this week but experts are warning that parts of England need unseasonable rainfall to compensate for an abnormally dry winter.
Rivers in some of England and Wales ran their lowest on record for February, according to data from the UK Centre for Ecology and Hydrology.
England had its driest February for 30 years, according to the Met Office.
Rivers and reservoirs that supply drinking water and feed crops rely on winter rain to top up before spring.
Without "unseasonably sustained rainfall" in the coming months, South West England and East Anglia are at risk of drought, the UKCEH explains.
"The wet weather and snow during the first two weeks of March has led to an increase in river flows and rewetting of the soils [but] some areas of England were starting March with below-average groundwater levels or below-average reservoir stocks," Steve Turner at UKCEH told BBC News.
https://www.bbc.co.uk/news/science-environment-64966953
.
One dry month and they're crying drought!
By historical standards, February was not abnormally dry, and rainfall for the winter as a whole was close to average.
.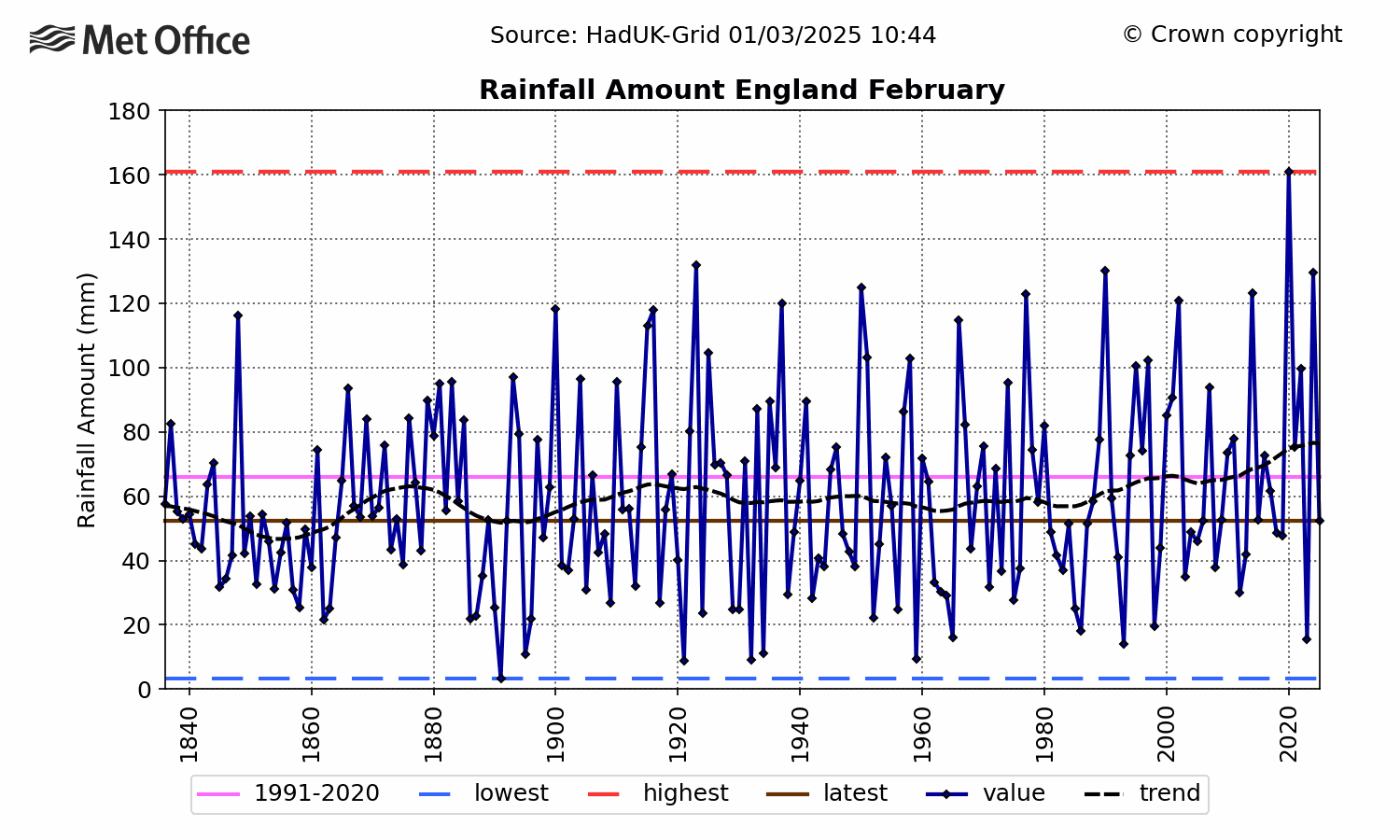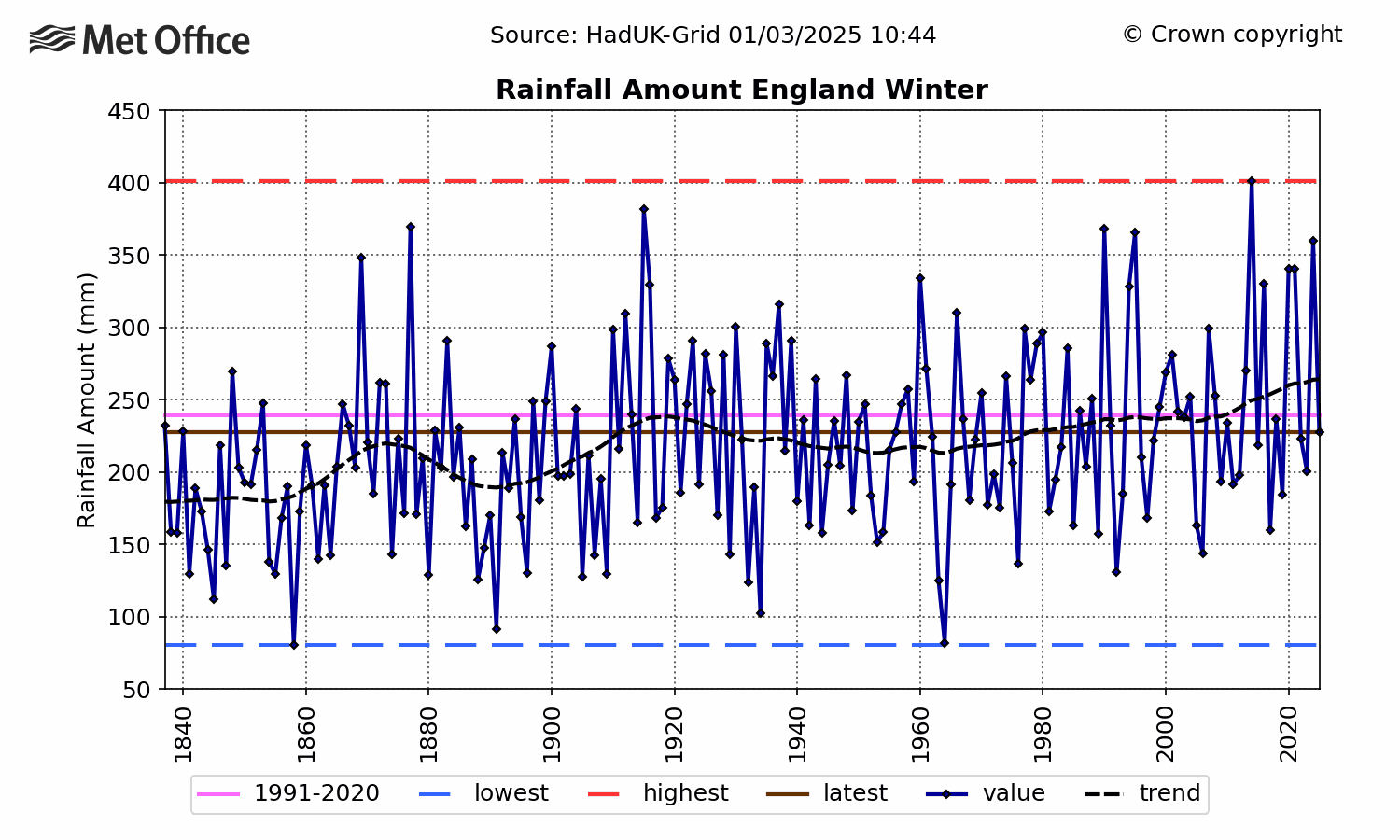 https://www.metoffice.gov.uk/research/climate/maps-and-data/uk-temperature-rainfall-and-sunshine-time-series
With last week's snow melting, our reservoirs are full, and I suspect even in drier parts of the country they won't be far from full.
But take a look at that photo again: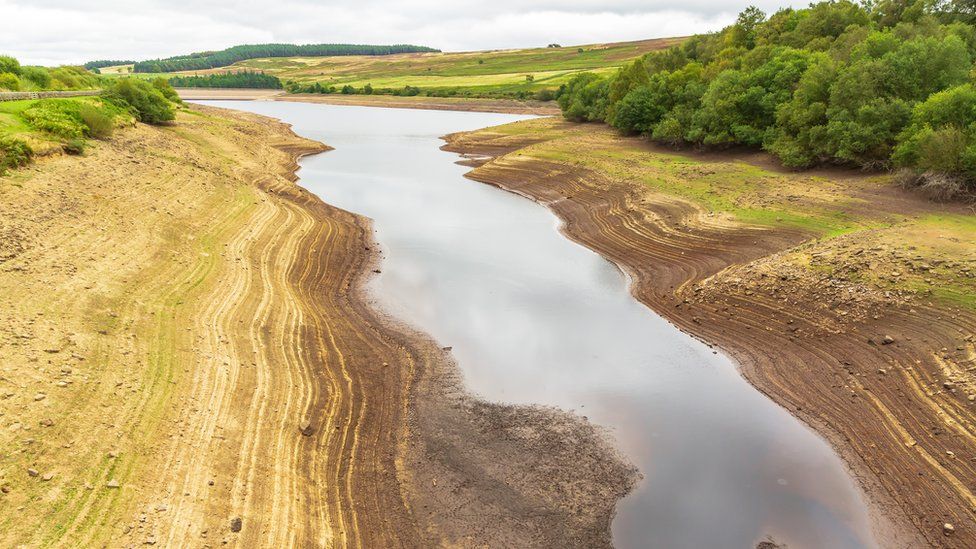 Is it representative of water storage in England?
Well, for a start, look at those trees. How many tress have full foliage at this time of year?
And thanks to Tin Eye, we can locate the original image, which identifies it as Leighton Reservoir in Nidderdale, North Yorkshire: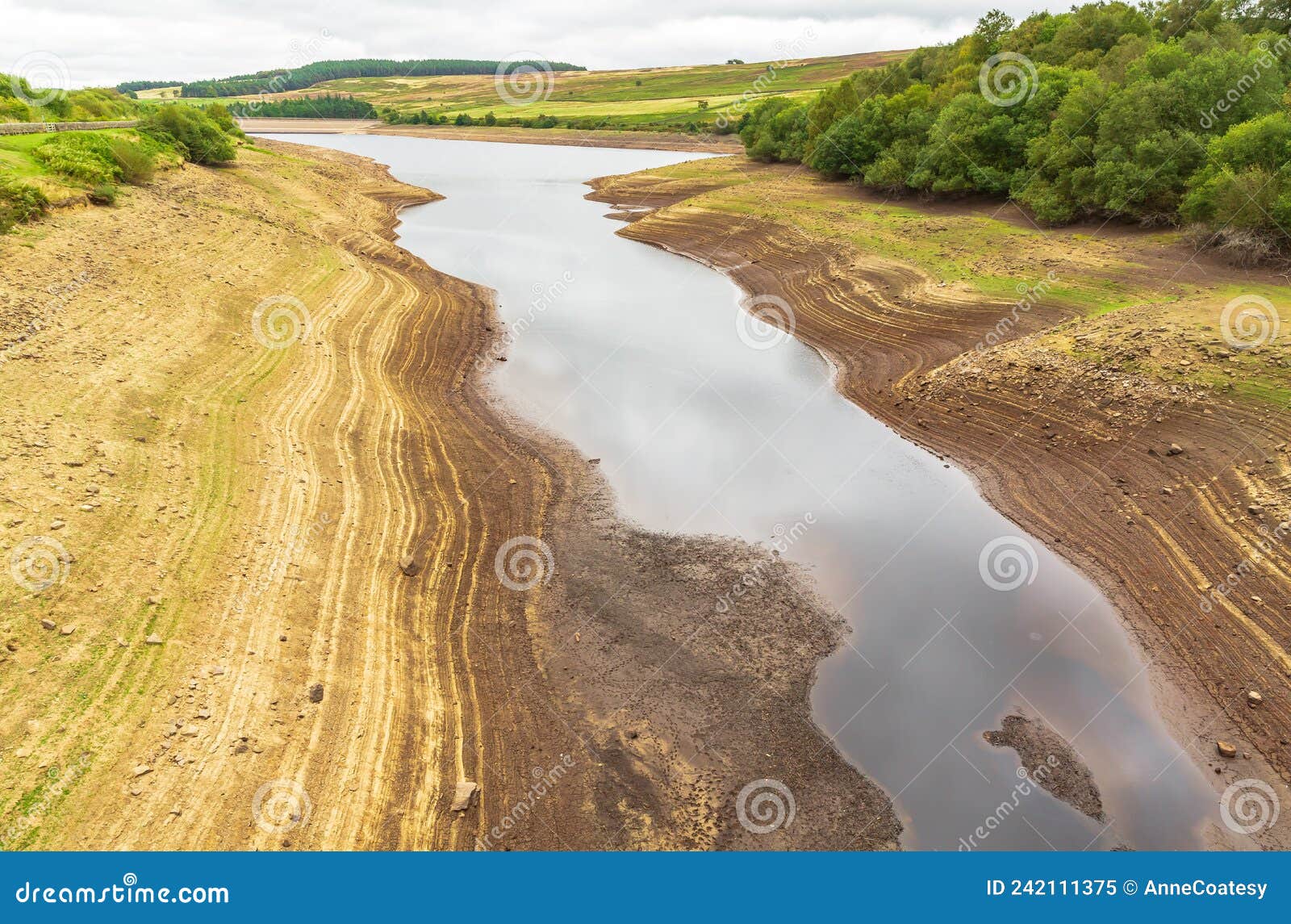 Leighton Reservoir in Nidderdale, North Yorkshire, UK, with very low water levels following a prolonged heatwave and no rainfall
https://www.alamy.com/leighton-reservoir-in-nidderdale-north-yorkshire-uk-with-very-low-water-levels-following-a-prolonged-heatwave-and-no-rainfall-horizontal-copy-sp-image461525740.html?irclickid=TWZ1IyQlcxyNUrhVq0S590vEUkARPoXRnUf9So0&utm_source=77643&utm_campaign=Shop%20Royalty%20Free%20at%20Alamy&utm_medium=impact&irgwc=1
Now that's funny, I don't recall any heatwaves lately!
But thanks to Alamy, we know that the photo was actually taken in September 2021:
Even by BBC standards, this is grossly deceitful.
via NOT A LOT OF PEOPLE KNOW THAT
March 18, 2023 at 06:05AM