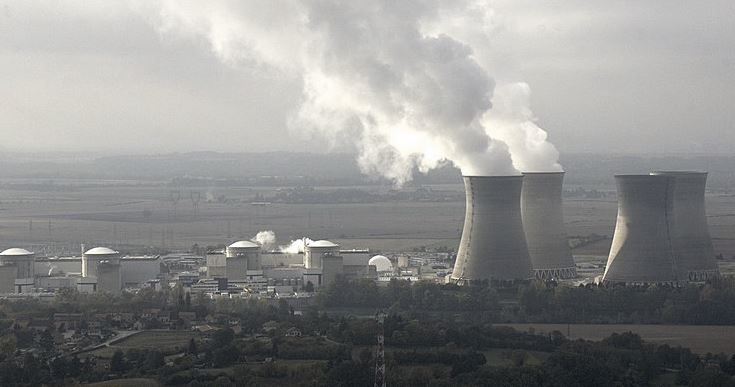 The EU is fracturing over energy, and not a day too soon…
Signs of hope. Just as Germany recently pulled the pin on the EU's Electric Vehicle mandate, France is now threatening to scupper the EU's new Renewable Energy Directive unless they include a role for nuclear power. It was supposed to be signed off on Wednesday.  Despite nuclear being the only reliable baseload source of "Net Zero" energy, France has had to fight for it's inclusion at every step.
France is gathering 16 European nations into a Nuclear Alliance
France's Minister for Energy Transition, Agnès Pannier-Runacher, brought together her counterparts from member countries of the Nuclear Alliance on 16 May at the Ministry for Energy Transition. A total of 16 countries were represented. In addition to the host country, Belgium, Bulgaria, Croatia, Estonia, Finland, Hungary, the Netherlands, Poland, the Czech Republic, Romania, Slovenia, Slovakia and Sweden, plus Italy with observer status, were represented. The UK was present as a guest country.
"Nuclear power may provide up to 150 GW of electricity capacity by 2050 to the European Union (vs roughly 100 GW today)," the statement says. "This represents the equivalent of up to 30 to 45 new-build large reactors and small modular reactors in the EU and such new projects would also ensure that the current share of 25% electricity production be maintained in the EU for nuclear energy."
Nuclear energy generates electricity in 14 of the 27 EU Member States, and currently provides 25% of Europe's electricity and 50% of its low carbon electricity.
We know this matters because Team-Renewables are angry
Victor Jack, Politico
"France is crazy," said a diplomat from one EU country, who requested anonymity to speak candidly about country dynamics, adding that there was "a lot" of anger at Paris "from all sides."
BRUSSELS — Anger at France boiled over on Wednesday as EU countries accused Paris of taking a key piece of EU climate legislation "hostage" at the last minute to extract further concessions in the text.
EU ambassadors were due to sign off on the Renewable Energy Directive on Wednesday, an integral part of the bloc's flagship Fit for 55 climate package that aims to slash greenhouse gases by 55 percent by 2030 and ramp up the share of renewables in the EU's energy mix to 42.5 percent.
Ostensibly, France is asking for its industrial production of ammonia to be partially exempted from meeting green hydrogen targets, according to three diplomats. But that could also be a front for extracting further demands, including on nuclear, they said.
"This is the Renewable Energy Directive, not the Nuclear Energy Directive " fumed one diplomat, apparently forgetting  that the aim was meant to be "low carbon", not just jobs for the Renewables-Boys.
They're supposed to be rescuing the world from CO2 aren't they?
Thomas Brooke, ReMix
The Olkiluoto 3 (OL3) nuclear plant completed the transition from testing to regular output last month to become Finland's first new nuclear plant in more than four decades. It is expected to produce up to 15 percent of the country's power demand.
And while the plant's production is still in its early days, its launch has had a considerable effect on Finland's energy prices, lowering the electricity spot price in the country from €245.98 per megawatt-hour (MWh) in December to €60.55 per MWh in April, a reduction of more than 75 percent, according to physical electricity exchange, Nord Pool.
h/t to  @NetZeroWatch
0 out of 10 based on 0 rating
via JoNova
May 17, 2023 at 01:45PM