Less than a year ago, the New York Times predicted shipping "directly over the North Pole."
As global warming melts sea ice across the Arctic, shipping routes once thought impossible — including directly over the North Pole — may open up

New York Times  May 3, 2017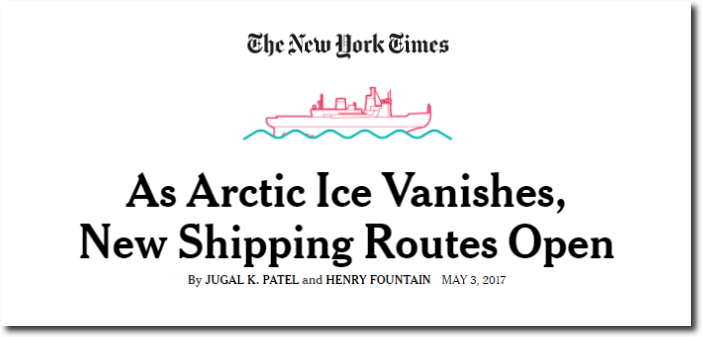 They say Arctic ice is 0.5-1.0 meters thick.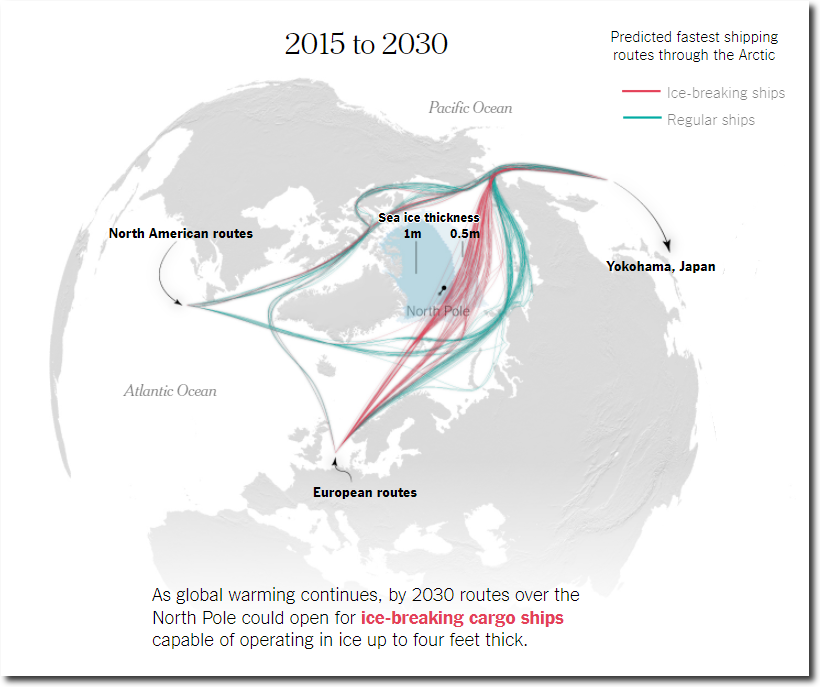 As Arctic Ice Vanishes, New Shipping Routes Open – The New York Times
In the actual Arctic, the only shipping route (Northern Passage) has ice one meter thicker than normal.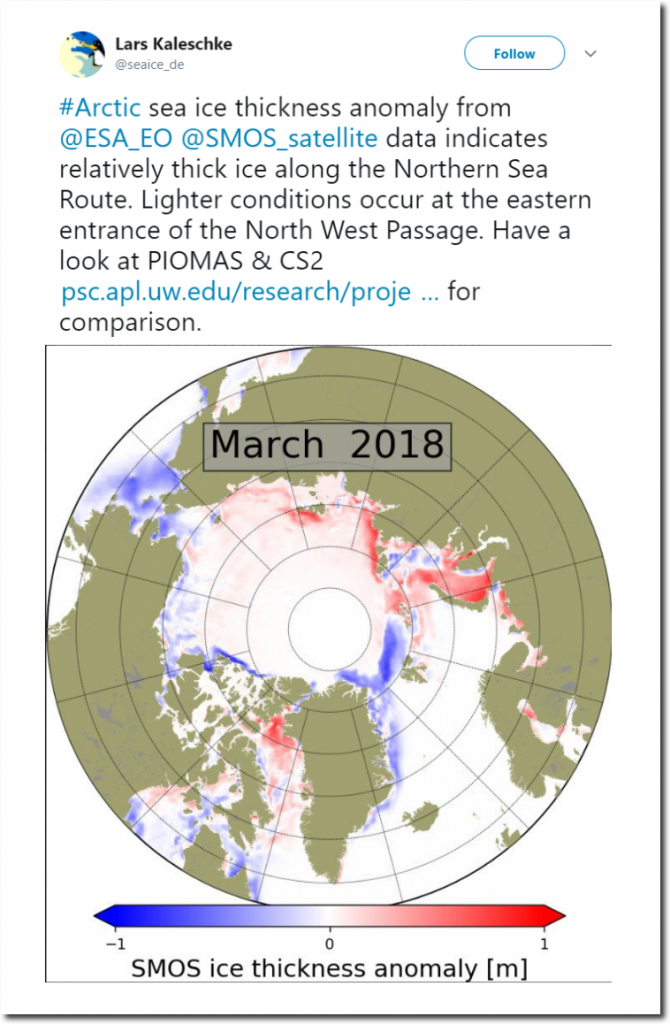 Lars Kaleschke on Twitter: "#Arctic sea ice thickness anomaly from @ESA_EO @SMOS
The shipping routes are blocked by 4-5 meter thick ice, five times thicker than the New York Times claims.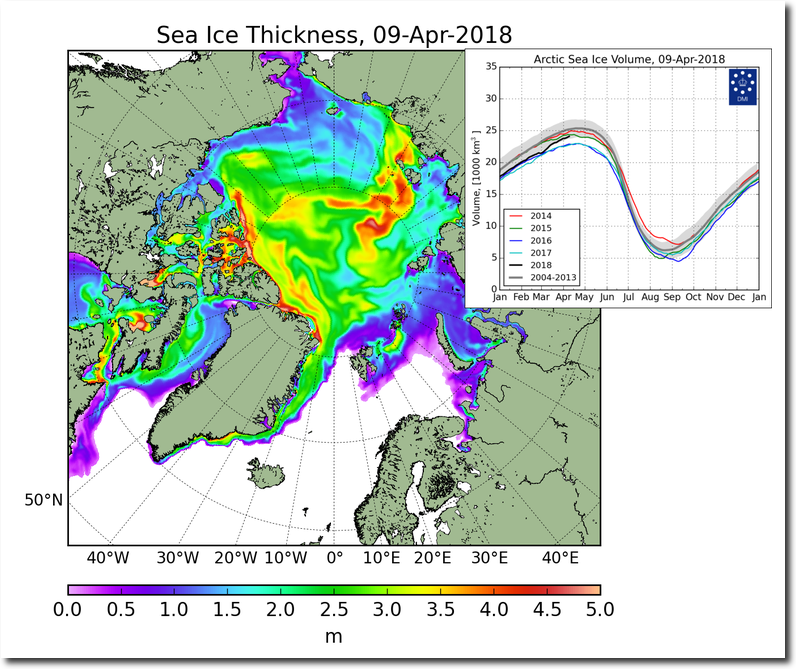 CICE_combine_thick_SM_EN_20180409.png
My 98 year old grandma in New Jersey told me last week that the New York Times is the only news source which she trusts to tell the truth. Their decades long disinformation campaign has been very effective.
So who really controls the New York Times fake news? The professionals who run disinformation campaigns for a living.
Correspondence and collusion between the New York Times and the CIA | Glenn Greenwald | US news | The Guardian
via The Deplorable Climate Science Blog
April 10, 2018 at 07:03AM