More Missing Heat For Trenberth
Boulder is set to obliterate cold records again this week.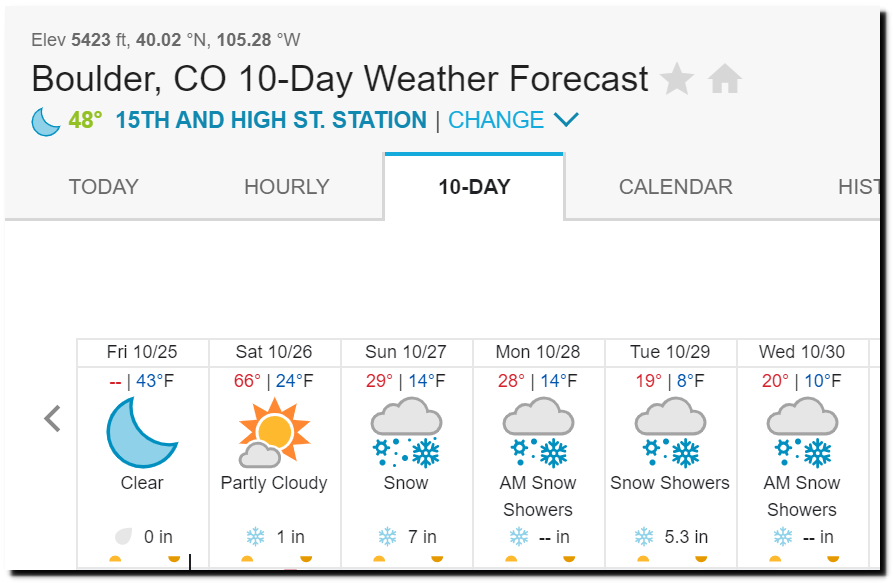 The average maximum for October 29 is 60F.  This year's forecast maximum of 19F will obliterate the previous record of 26F set in 1991.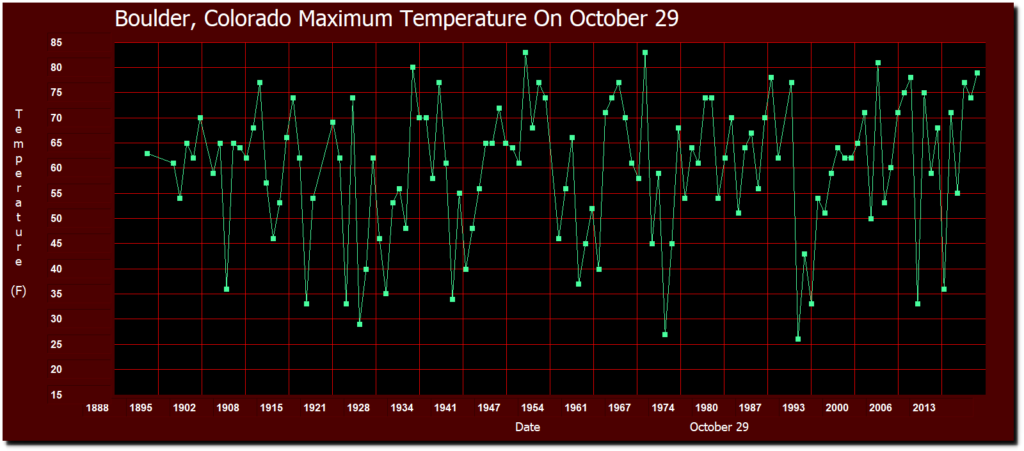 The average maximum on October 30 is 59F.  This year's forecast maximum of 20F will beat the previous record by three degrees.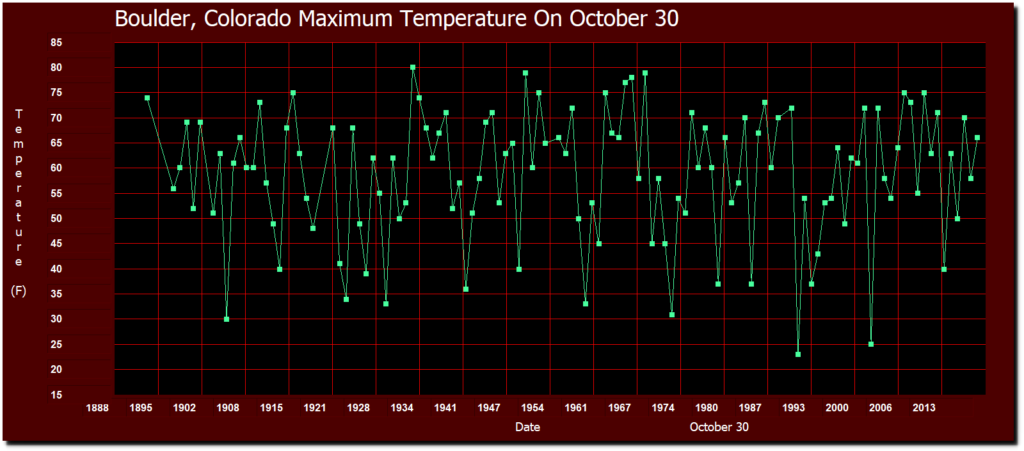 This is a continuation of what Kevin Trenberth observed ten years ago.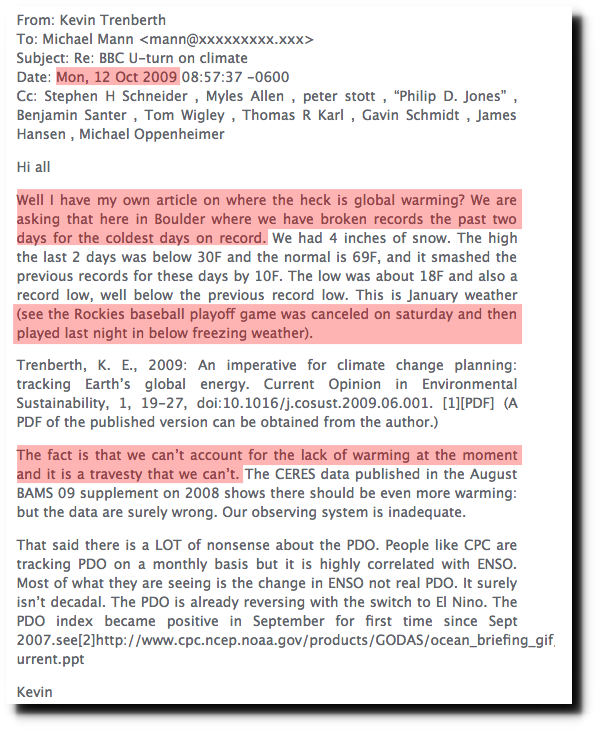 Kevin Trenberth's REAL travesty | Climate Sanity
Trenberth's supercomputers for his climate models run in Wyoming, where fossil fuel powered electricity is much cheaper than NCAR could purchase in Colorado, due to green energy taxes.
Fortunately, Boulder is powered by clean, reliable natural gas – which will keep the Extinction Rebellion protesters from freezing to death.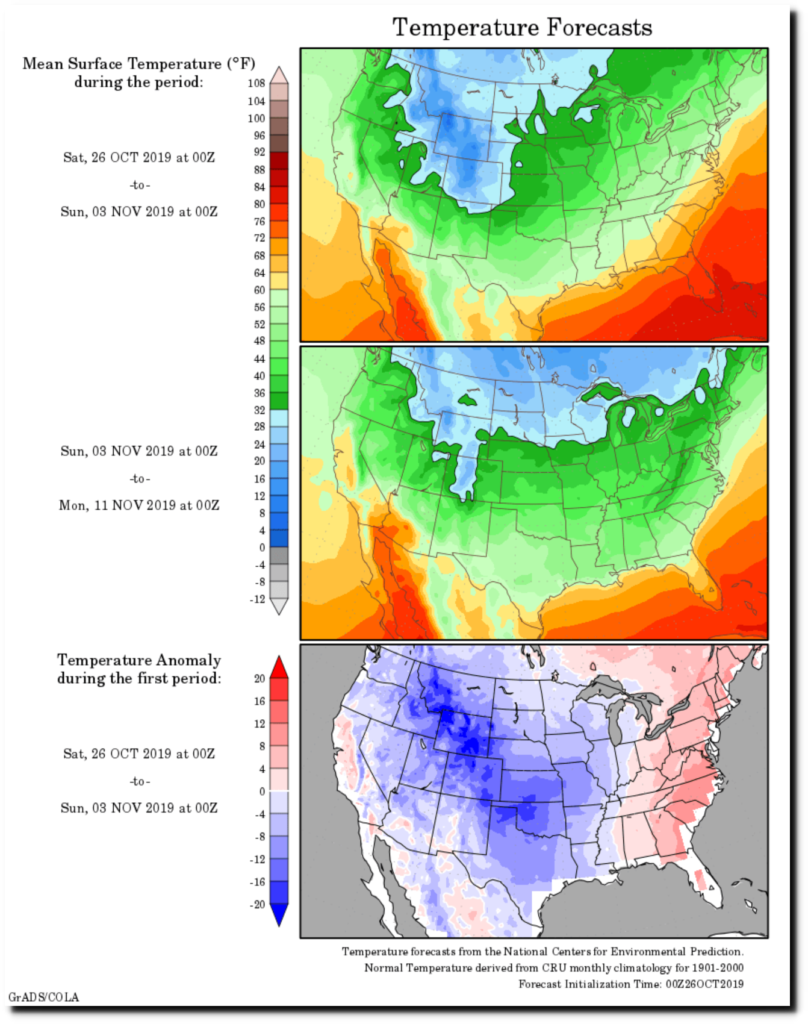 This entry was posted in
. Bookmark the
.
via Real Climate Science
October 26, 2019 at 03:24AM