The Ship To Nowhere
Chile just cancelled the climate conference.  These activists won't get the opportunity to set civilization backwards by five centuries.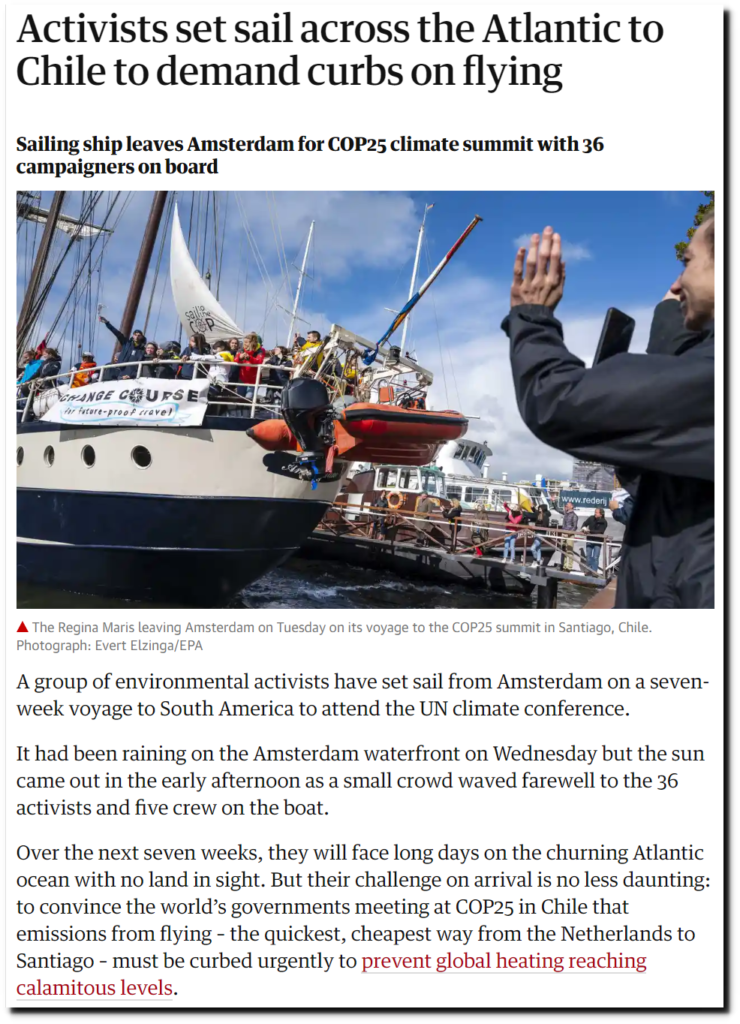 Activists set sail across the Atlantic to Chile to demand curbs on flying | Environment | The Guardian
This entry was posted in
. Bookmark the
.
via Real Climate Science
October 31, 2019 at 06:54AM