In 1974, global temperatures were plummeting and snow and ice cover was rapidly increasing.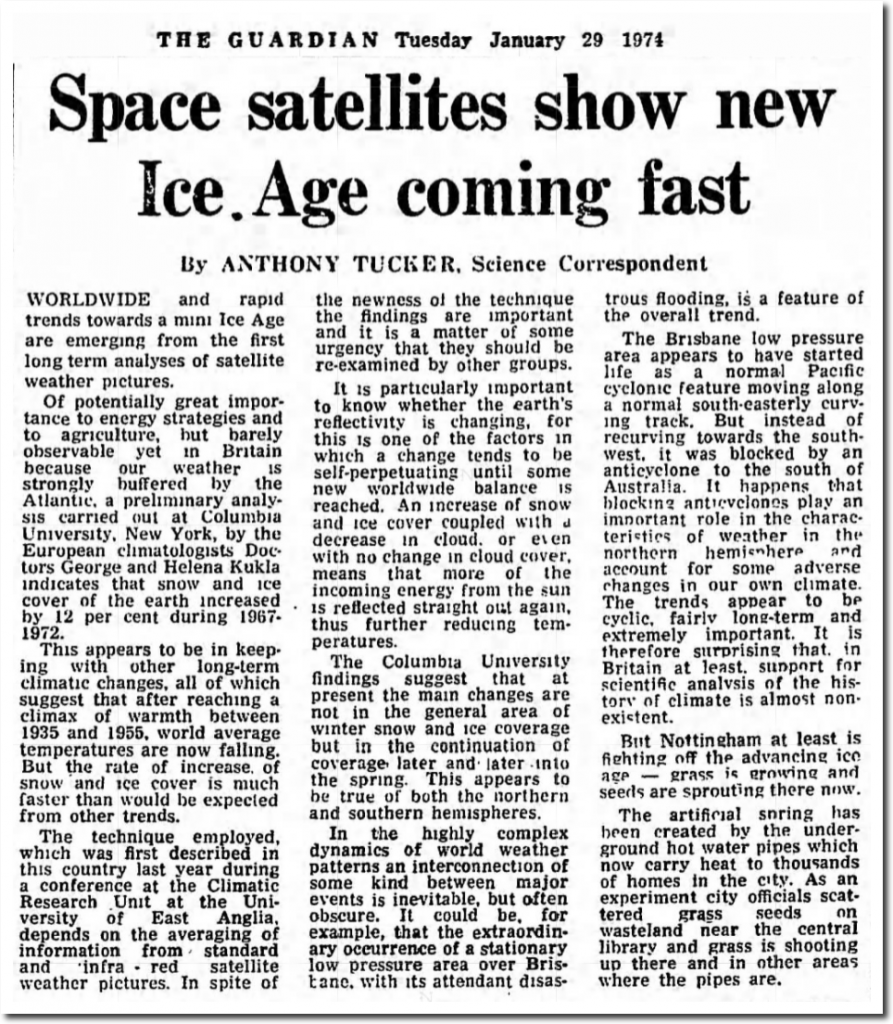 29 Jan 1974, 5 – The Guardian at Newspapers.com
In the 1990 IPCC Report, a large increase in Arctic sea ice was observed from 1974 to the peak in 1979.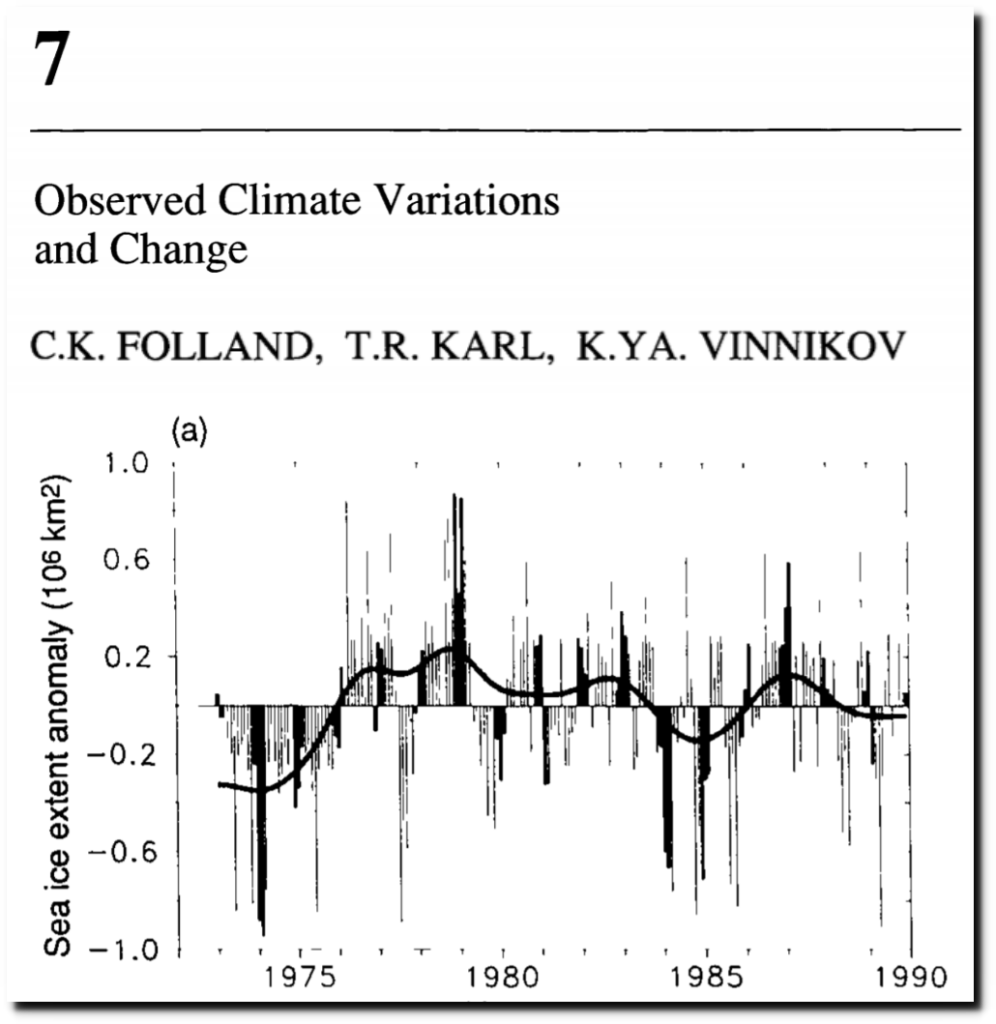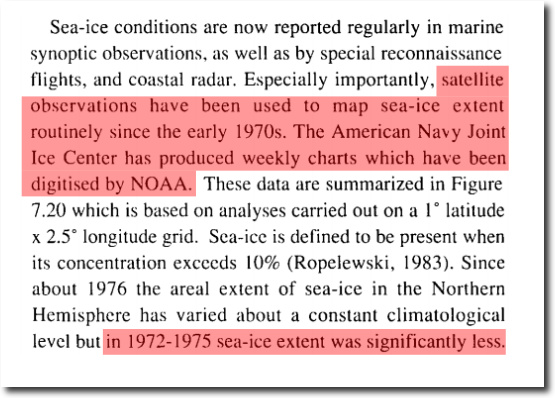 The National Academy of Sciences reported a sharp cooling trend which began about 1940.
The National Center For Atmospheric Research (NCAR) showed the same cooling trend.
18 Jul 1974, 5 – Calgary Herald at Newspapers.com
The director and most famous scientist at NCAR said global cooling was going to cause and unstable climate and food shortages.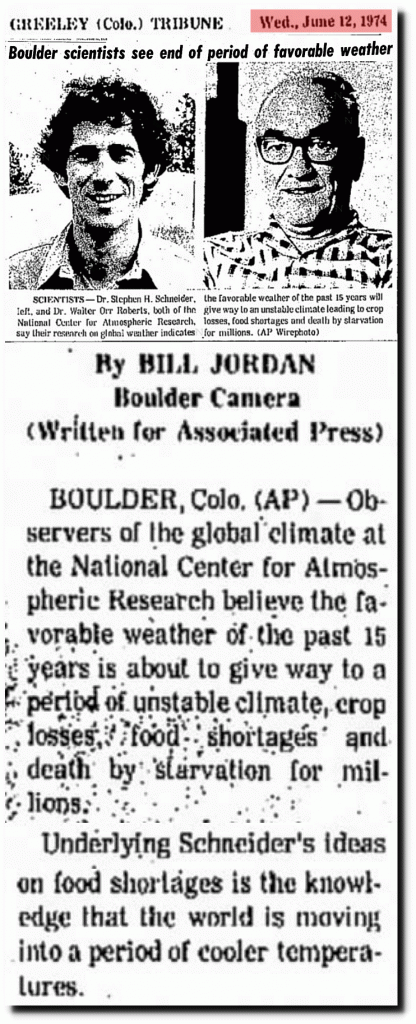 12 Jun 1974, Page 20 – at Newspapers.com
Growing seasons were getting shorter and sea ice was blocking Iceland's ports.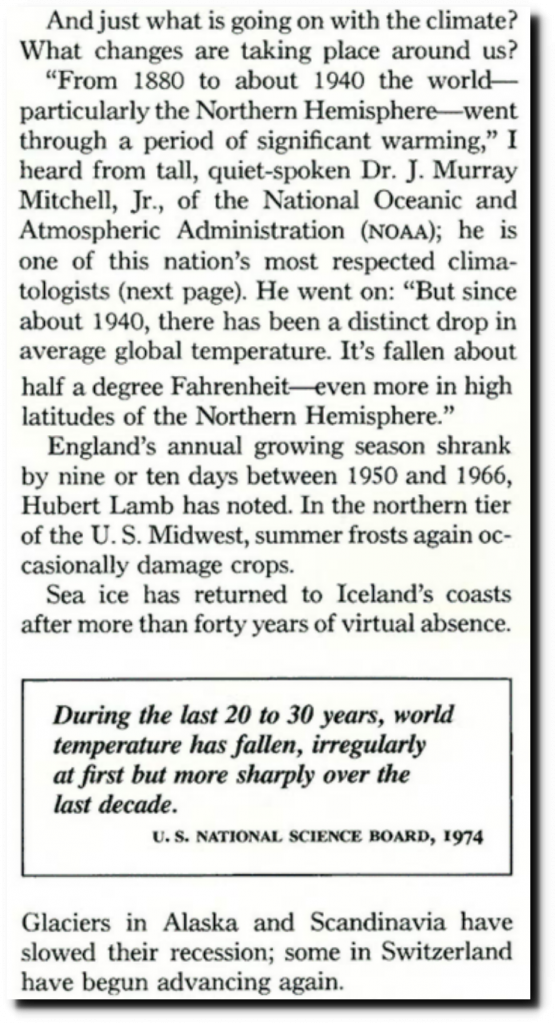 The National Geographic Archive | November 1976 | page 1
By 1961, there was a unanimous consensus of scientists that earth was cooling.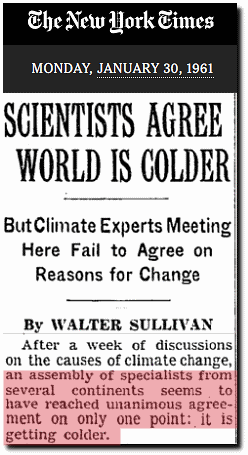 The US and Soviet Union were worried about a new ice age, and scientists wanted to melt the Arctic.
"The United States and the Soviet Union are mounting large‐scale investigations to determine why the Arctic climate is becoming more frigid, why parts of the Arctic sea ice have recently become ominously thicker and whether the extent of that ice cover contributes to the onset of ice ages."

"Other scientists have proposed that, by sprinkling coal dust on the pack, or through other manipulation, it would be possible to melt the ice, open the ocean to navigation and ameliorate the northern climate."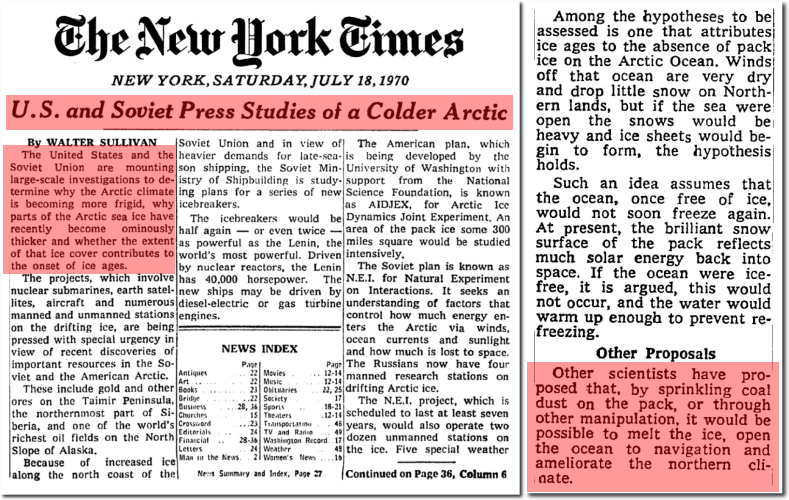 U.S. and Soviet Press Studies of a Colder Arctic – The New York Times
Scientists blamed every kind of extreme weather on global cooling.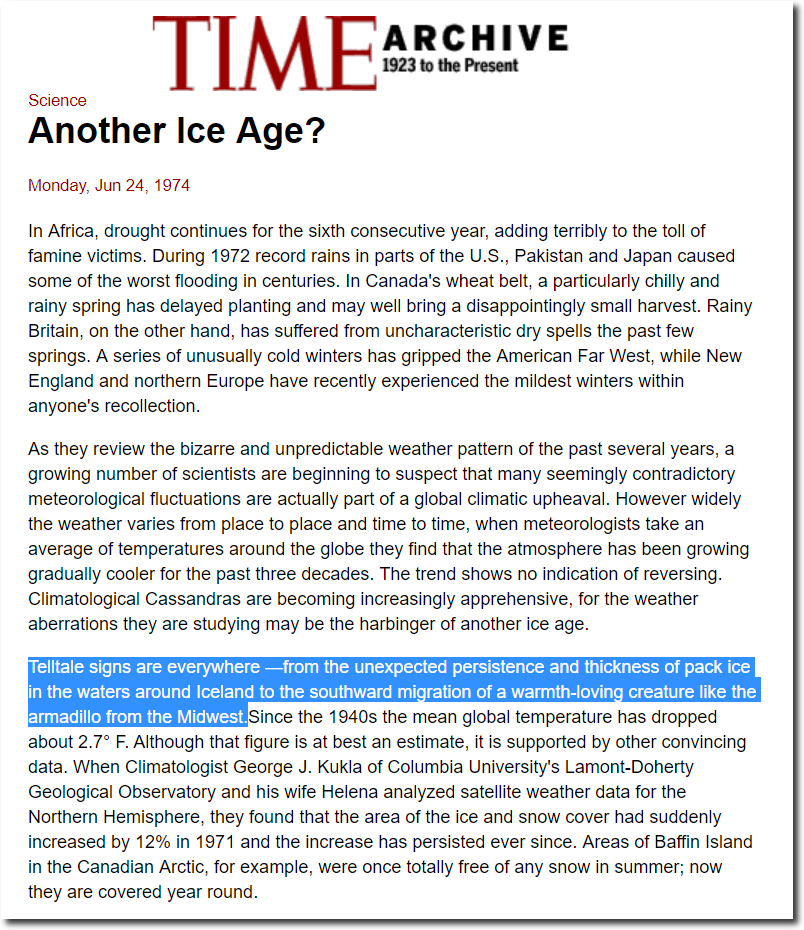 Scientists blamed the Polar Vortex on global cooling, which they now blame on global warming.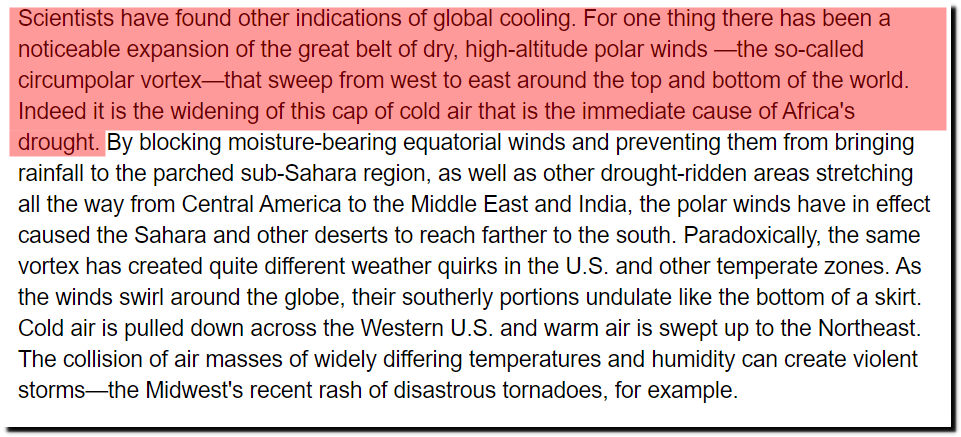 TIME Magazine Archive Article — Another Ice Age? — Jun. 24, 1974
So what was the weather like in 1974?  Record rain in Brisbane in January.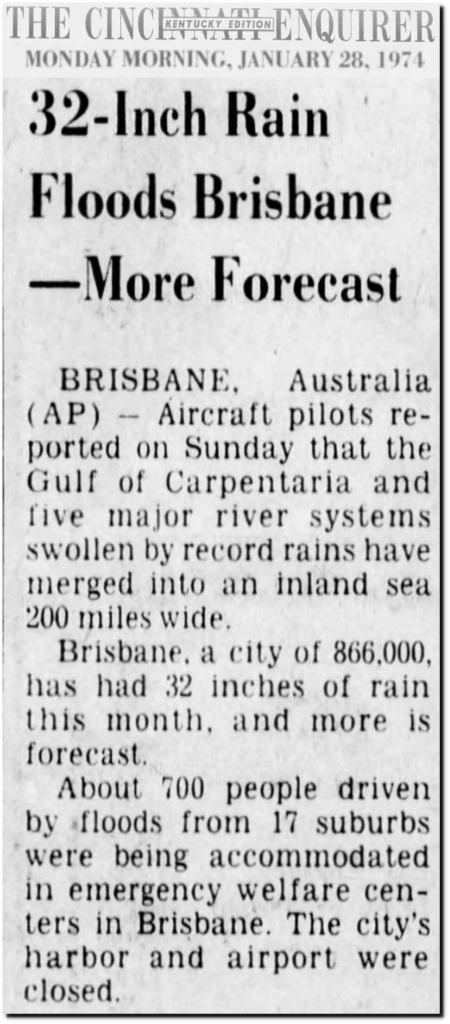 28 Jan 1974, Page 12 – The Cincinnati Enquirer at Newspapers.com
Australia's worst fire season on record, with fifteen percent of the country burning.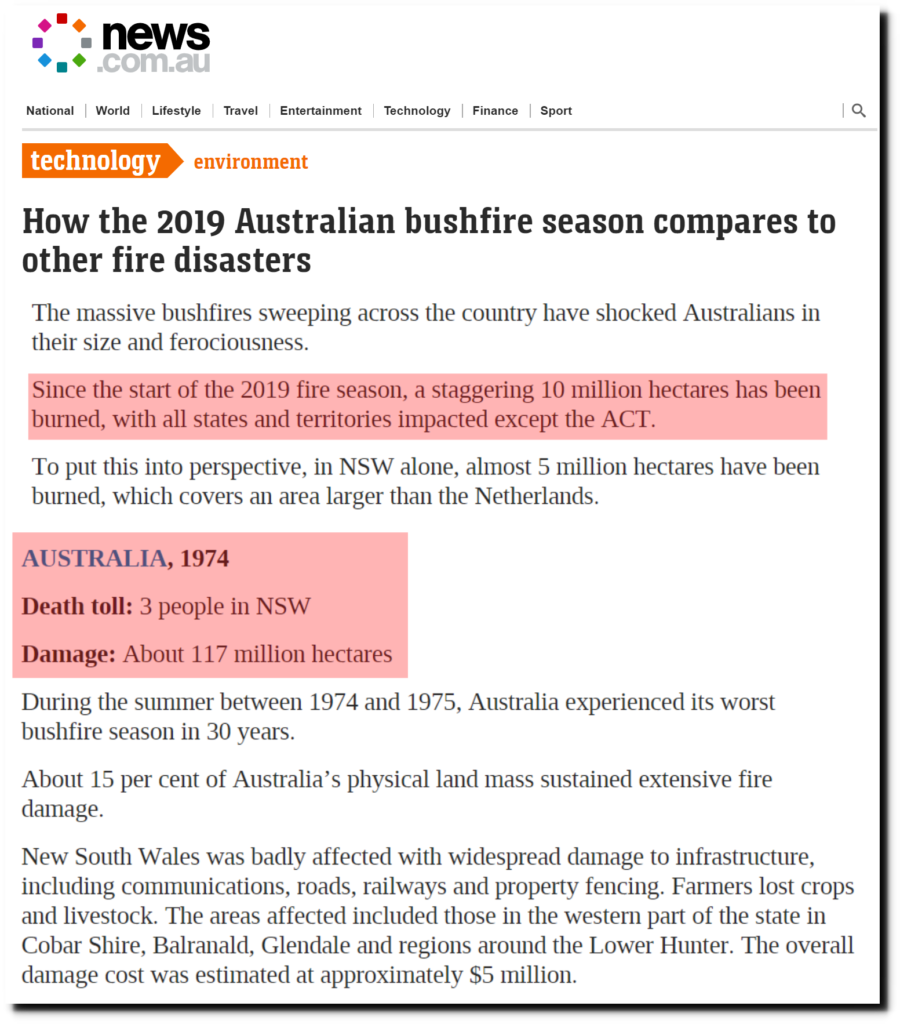 Australian bushfires: Why 2019 fire season is different from others
The largest tornado outbreak in US history occurred during April, 1974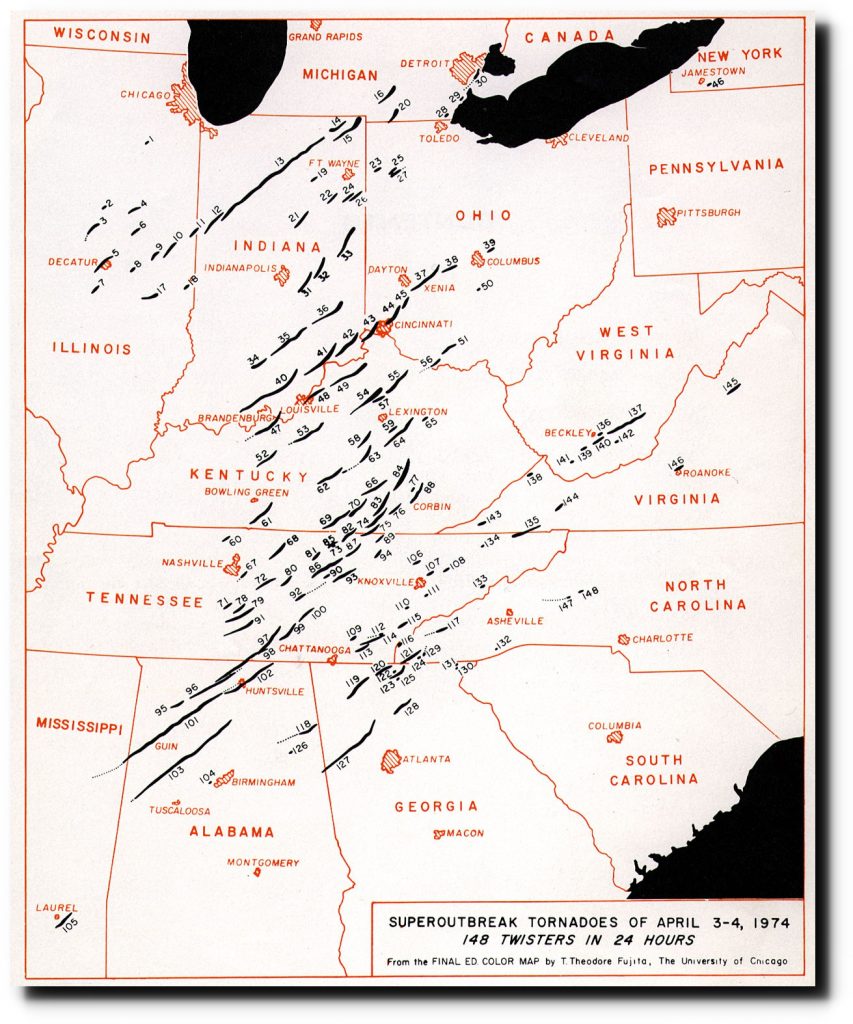 List of tornadoes in the 1974 Super Outbreak – Wikipedia
Phoenix had their longest heatwave over 110 degrees – eighteen consecutive days during June.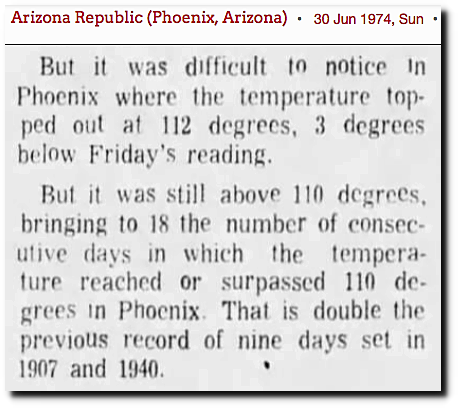 30 Jun 1974, Page 31 – Arizona Republic at Newspapers.com
On Christmas Day 1974, Darwin was destroyed by Cyclone Tracy. The city was uninhabitable for a year.
And this came four years after the deadliest cyclone on record.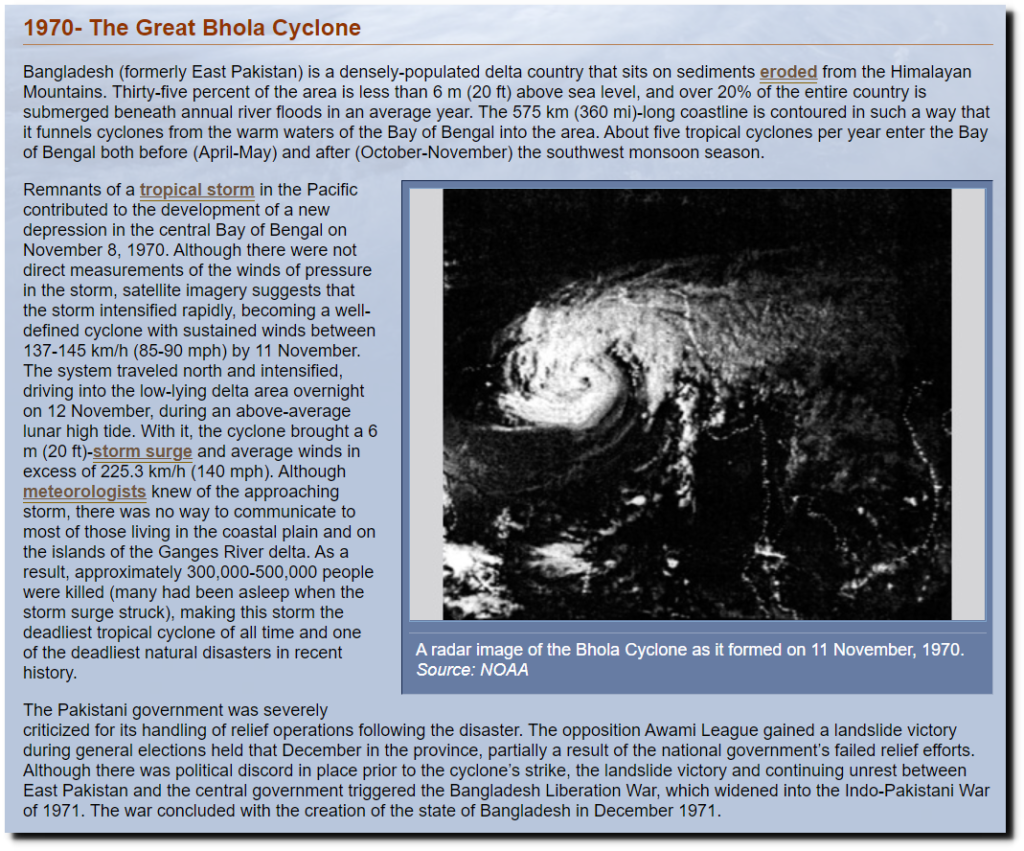 Hurricanes: Science and Society: 1970- The Great Bhola Cyclone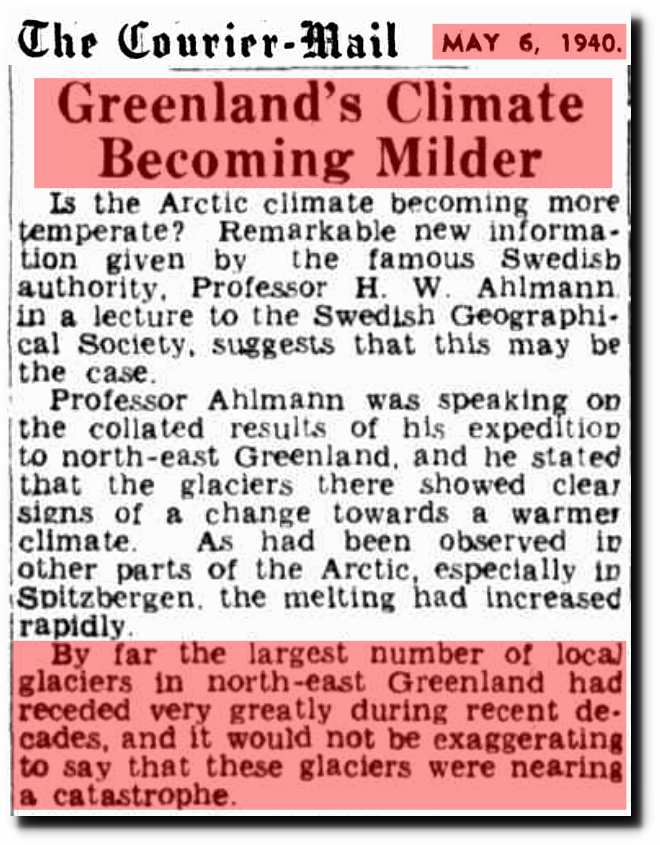 06 May 1940 – Greenland's Climate Becoming Milder 
But climate scientists have come to the rescue, by erasing the 1940s warmth and subsequent global cooling.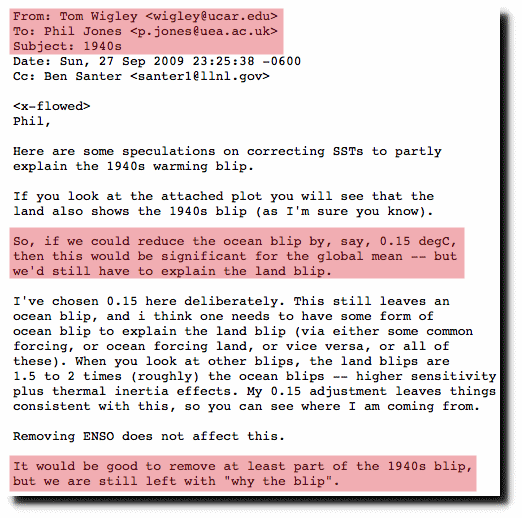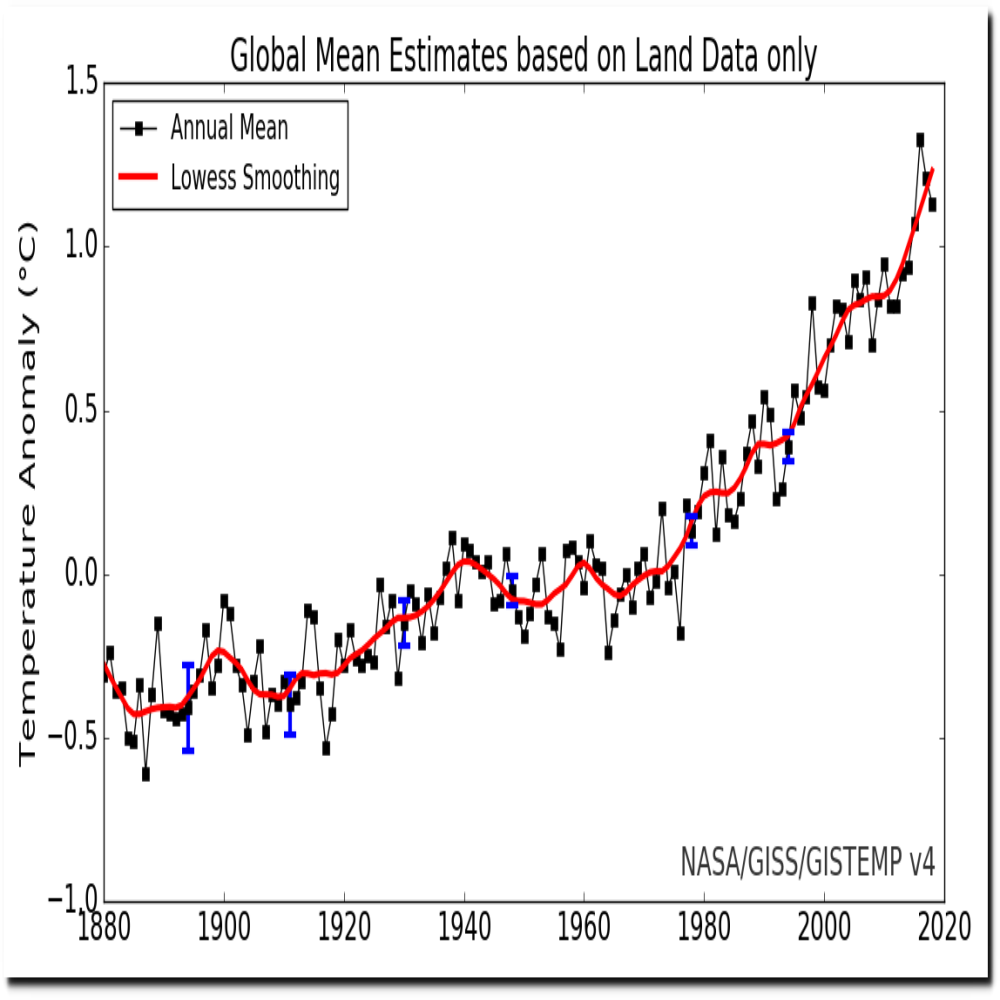 And they want to stop global warming by polluting the upper atmosphere.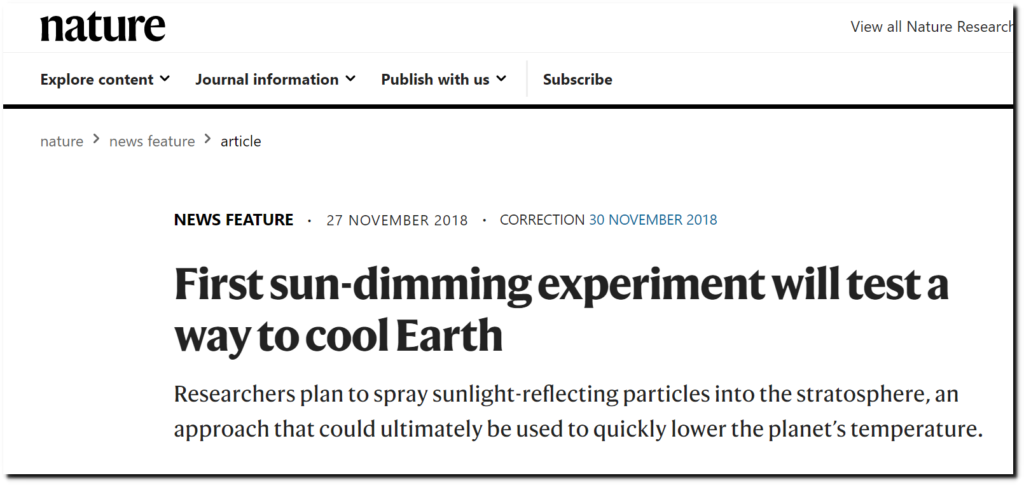 via Real Climate Science
March 6, 2021 at 10:47AM