It's summer and yet some parts of Germany are already dimming lights and reducing the temperature, restricting shower times or even closing swimming pools. Meanwhile in the UK, energy prices are up four fold compared to a couple of years ago. Both nations are bringing back coal power, which is unthinkable enough on its own (in a 2021 climate-religion kind of way) yet even that isn't enough. Winter is coming…
Germany dims the lights to cope with Russia gas supply crunch
Financial Times, 8 July 2022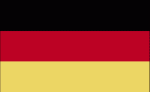 Germany is rationing hot water, dimming its street lights and shutting down swimming pools as the impact of its energy crunch begins to spread from industry to offices, leisure centres and homes.
A huge increase in gas prices triggered by Russia's move last month to sharply reduce supplies to Germany has plunged Europe's biggest economy into its worst energy crisis since the oil price shock of 1973.
Gas importers and utilities are fighting for survival while consumer bills are going through the roof, with some warning of rising friction.
"The situation is more than dramatic," said Axel Gedaschko, head of the federation of German housing enterprises GdW. "Germany's social peace is in great danger."
As tensions over Russia's war in Ukraine escalate, officials fear the situation could get worse. On Monday, Russia is shutting down its main pipeline to Germany, Nord Stream 1, for 10 days of scheduled maintenance. Many in Berlin fear it will never reopen.
Energy prices are expected to rise by up to €3,800 for four people, compared with 2021 levels.  Wow.
Britain faces 'cataclysmic' energy crisis this winter with £3000 bills, Martin Lewis warns
Coventry Telegraph, 8 July 2022
'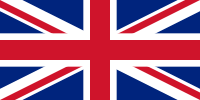 We are talking about millions, if not 10 million people moving into real poverty this winter, the worst winter we have seen'.  Martin Lewis today warned that the UK is facing a 'cataclysmic' energy crisis this winter as the price cap is set to reach £3,000.
Speaking on Good Morning Britain, the Money Saving Expert founder has said that we are heading for a 'bleak winter' with millions, if not 10 million people moving into real poverty. He says that it will be the worst winter we've seen since the 1970s or earlier in terms of finances.
h/t NetZeroWatch and  ClimateDepot
10 out of 10 based on 1 rating
via JoNova
July 8, 2022 at 02:13PM