By Paul Homewood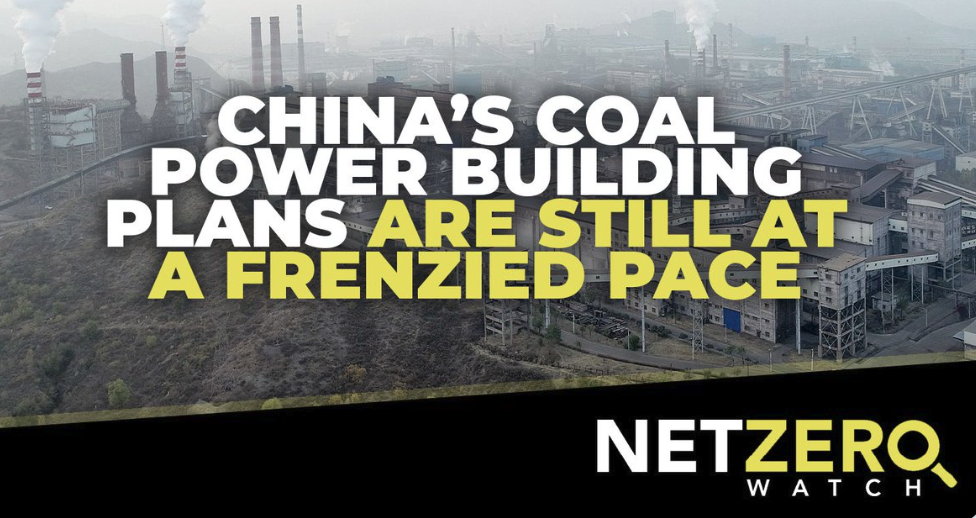 Chinese provinces approved more new coal power plants in the first three months of this year than in all of 2021, as Beijing continues a rapid expansion of fossil fuel generation capacity in an effort to guarantee reliable electricity supplies.
Provincial governments gave the green light to at least 20.5 gigawatts of new coal in the first quarter, topping the 18.5 gigawatts for all of 2021, Greenpeace said in a new research report. Approvals began to soar last year, to at least 90.7 gigawatts, after a series of economy-crippling power shortages, according to the study.
Greenpeace's report is the latest in a series of research findings and industry comments highlighting Beijing's plan to rely on its mainstay fuel as a backstop for reliable and affordable power amid rising global fuel prices and the development of intermittent renewable generation. The government is also leaning on miners to boost coal output to record levels to avoid a reliance on foreign supplies.
"The 2022 coal boom has clearly continued into this year," said Xie Wenwen, Greenpeace East Asia climate and energy campaigner. Reasons given by governments in approval documents included ensuring safe energy supply, meeting heating demand and stimulating local economic development, Xie said.
https://netzerowatch.us4.list-manage.com/track/click?u=c920274f2a364603849bbb505&id=b60ce6686b&e=4961da7cb1
At the end of 2021, China had 1296 GW of thermal capacity, mainly all coal, an increase of 50 GW over 2020 additions. Last year, according to Bloomberg, another 90 GW was approved, and this year is set to maintain that sort of increase.
For all of the talk of "cheap" solar power, China knows full well it needs an increasing amount of reliable power generation to keep its economy growing. And if it comes from home grown coal, so much the better.
via NOT A LOT OF PEOPLE KNOW THAT
April 27, 2023 at 08:19AM